A pie in the face is never a good idea, unless it is pizza dough and you're in a pizza making class at Cibo Wine Bar. That is where I found myself not too long ago with a group of South Florida Bloggers.
We were led by the incredible Vincenzo during our private pizza making class. From choosing the finest ingredients to creating the perfect balance on the pie—let's just say we got a little messy along the way. No round mold or cookie cutter; these pies were hand tossed. And though sipping Chardonnay from William Hill Winery, we managed to put together a presentable dish. Lucky for us, their savory ingredients and fresh dough gave us a head start!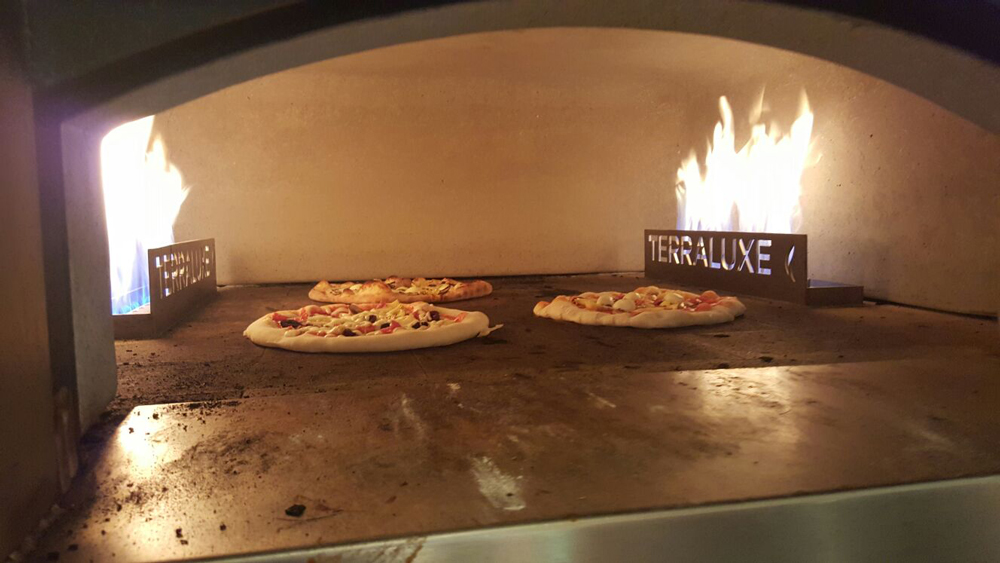 With a fantastic tomato sauce base, we piled on the spicy sausage, black olives, artichoke and of course lots and lots of freshly grated cheese. A few minutes in the oven—shouldn't take more than 10—and we were ready to enjoy our handmade meal.
Our hearts were filled, and there is no doubt that pizzas at Cibo Wine Bar are made with tender loving care. Leave it to the foodies in the room to then ask the question—is anyone thinking Nutella pizza? Because sweet dishes always come after savory.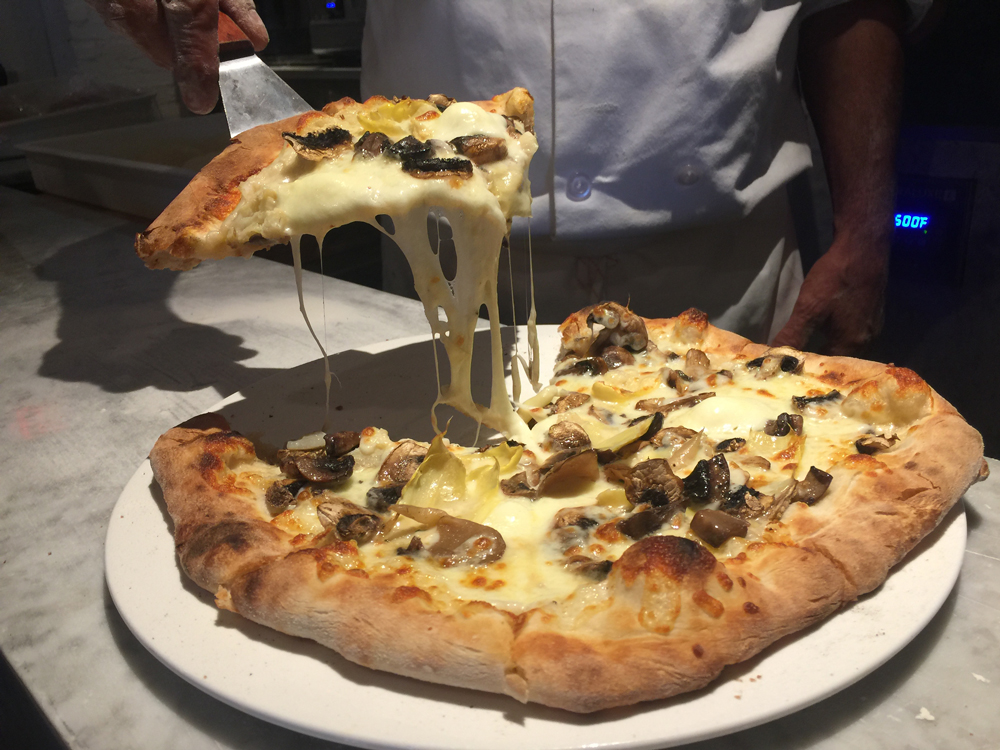 As we watched Vincenzo bring out the Nutella tub, our eyes followed his every move (hoping he'd walk away from it just far enough). Selfies were taken with the Nutella. While no one (or so I thought) was looking, I snagged a spoonful—so simple and yet so decadent. The Nutella pizza was topped with ripe banana slices, strawberry halves and powdered sugar.
Enjoy their pizzas and other Italian dishes on any day of the week.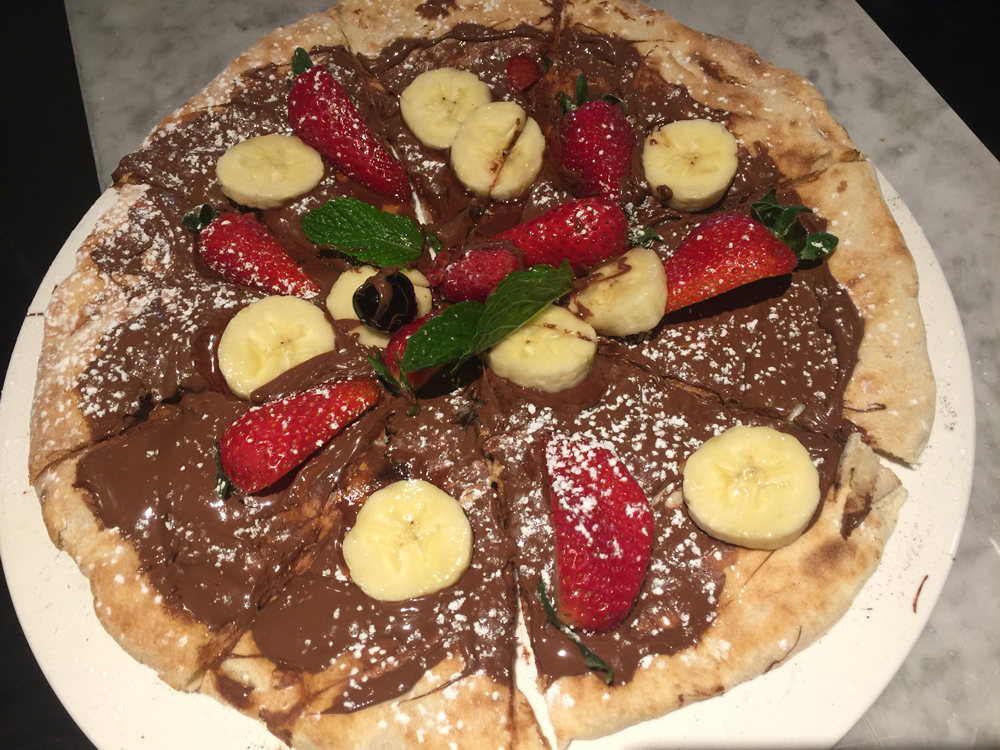 Cibo Wine Bar Fort Lauderdale is located at 45 Miracle Mile, Coral Gables. cibowinebar.com