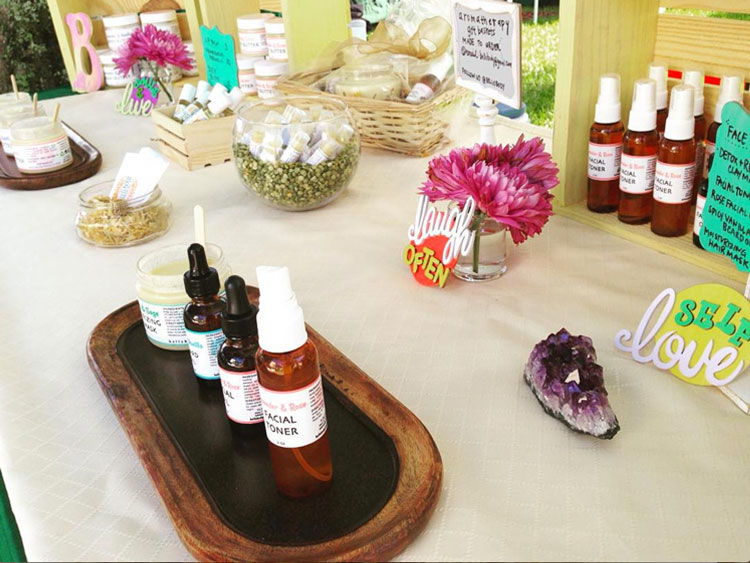 Marisa Bello believes we should all take a moment each day to stop, be mindful of our lives, and take care of ourselves. Her all natural skin care line, Bello Body, encourages you to take a moment to love yourself each day by pampering your skin with natural nourishing products.
I found myself constantly busy, always working, and using stress as fuel to get things done; and then, I met Marisa Bello. We met at the neighborhood coffee shop, Cafe Curuba. When I walked into the cozy cafe I saw Marisa sitting at a table working at her computer, sipping on an almond chai latte, and smiling. This sun bathed entrepreneur runs her natural skin care business all on her own; but from just looking at her you'd think she doesn't have a care in the world. This is the result of Marisa's mindful living philosophy.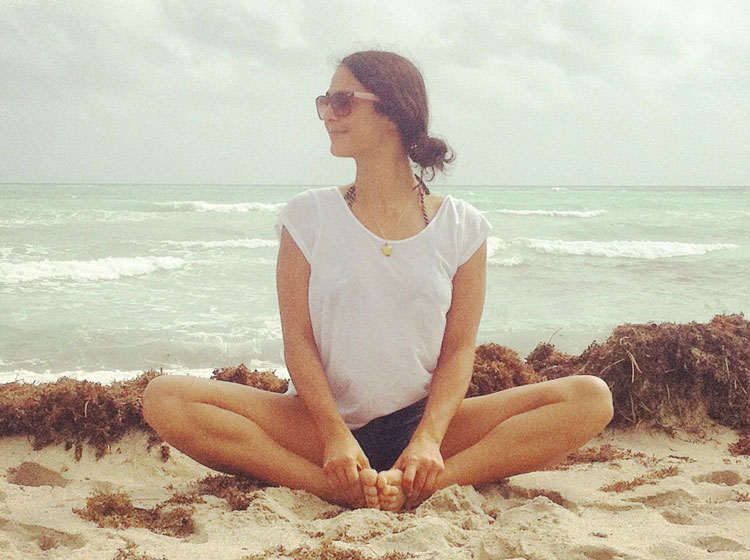 The Story Behind Bello Body Natural Skin Care
A few years ago, Marisa went on a backpacking adventure for 6 months around Latin America. Traveling with only a backpack for such a long time Marisa was very limited as to what she could carry, forcing her to rethink her beauty routine. Fortunately, Marisa found coconut oil everywhere she went and she used it for everything: lip balm, moisturizer, etc. When she made her way back home, Marisa was very intrigued by beauty routines based on simple nature inspired ingredients. She wanted to go back to a more simplistic and holistic way of taking care of her body.
Just as she had become more conscious about what food she consumed (organic, sustainable and pesticide free foods), Marisa wanted to do the same for what she put on her skin. And so her skin care line, Bello Body, was born.
Bello Body Natural Skin Care Products
Bello Body Butter
Bello Body's body butter is frothy, light and melts into the skin effortlessly. Raw Shea butter and natural oils protect, soothe and strengthen the skin. Marisa currently offers body butter in three different flavors: calendula & rose; lavender & vanilla; and simply cacao.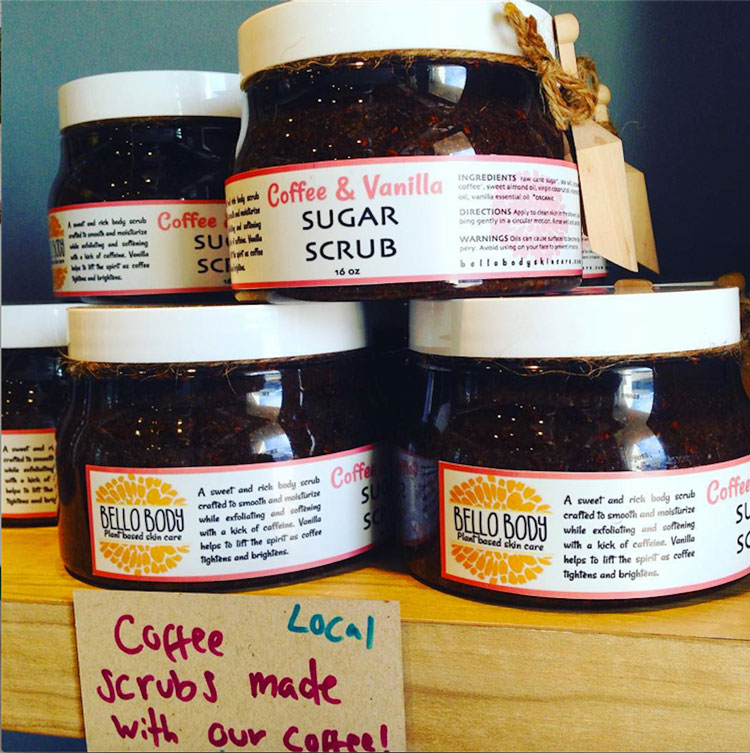 Bello Body Scrub
Raw cane sugar and sea salt slough away dry, damaged skin while coconut and botanical infused almond oils moisturize the young, healthy skin beneath with the help of beneficial essential oils. An uplifting bath time aromatherapy experience. Available varieties include: coffee & cinnamon; ginger & lemongrass; and lavender & vanilla.
The coffee & cinnamon flavor is made with the left over coffee grounds from Cafe Curuba. This shower scrub smells like cafe con leche with vanilla essential oil. It will wake you up. Marisa recommends using it a few times a week in our humid climate but if you live in a colder climate you could exfoliate more consistently to get rid of flaky skin. In addition to the aroma of the coffee waking you up, applying it in circular motion helps those with poor circulation. If you want to step out of the shower feeling uplifted, try this coffee shower scrub.
Bello Body Nourishing Lip Balm
An ultra moisturizing blend of unfiltered beeswax, organic cacao butter and natural oils to protect and soothe. Bello Body lip balm is available in: peppermint & eucalyptus and vanilla & cinnamon.
Bello Body Moisturizing Hair Mask
A deeply nourishing blend of organic shea & cacao butters, jojoba, argan and carrot seed oils. Especially beneficial to dry hair. Currently available in Rosemary & Sage.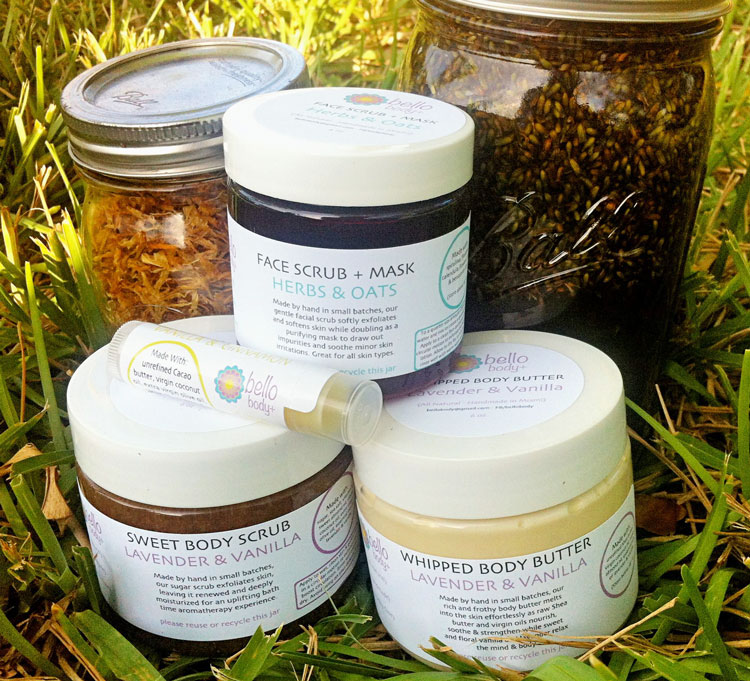 Bello Body Facial Mask + Scrub
Crafted with healing calendula and rosehips, organic oats & spirulina, this gentle facial scrub removes dry skin and excess oil while bentonite & French green clays draw out impurities, revealing smooth, soft and bright skin.
Bello Body Hydrating Facial Oil
A light and fragrant oil blend rich in antioxidants, crafted to restore moisture and smoothness to delicate facial skin.
There are many products that work well together. Start a facial routine by using an exfoliating facial mask that helps detoxify, followed by a toner to clean the face and finish with a nourishing facial oil blend of floral essential oils. Ask Marisa for a consultation or advice regarding your specific skin issues.
A Moment of Mindfulness
The Bello Body philosophy asks you to stop for 5 minutes each day and reconnect with yourself: your physical body and your emotional body. For example, Marisa suggests to apply the body butter after you shower in the evenings. Take a moment of mindfulness while you give yourself a hand or foot massage. Moisturize the body area and focus on massaging it in. Let your to-do list and worries melt away for that small moment. You will go to sleep refreshed and relaxed. You will wake up ready to take on the day after a full night of restful sleep.
How To Buy Bello Body Products
Marisa delivers her products personally. You can set a time to meet, grab a coffee and talk about the products and your specific type of skin whether oily, dry or a combination of the two. You can also find Marisa at the University of Miami farmers market every Wednesday from 9am – 3pm. The farmers market is located at the university green between the library and university center (1300 Memorial Dr, Miami, FL 33146).
If you don't live in the South Florida area, Marisa ships domestically as well. Email Marisa at bellobody@gmail.com to place an order. Visit bellobodyskincare.com and follow Bello Body on Instagram & Facebook.