It's Sunday and Mother's Day. A happy day for most people, but a tough day for me. I miss my mom the most on special days and Mother's Day. So I decided to start off the day with some self care by taking a yoga class at Fairchild Botanical Garden. I didn't realize what a magical experience I signed myself up for.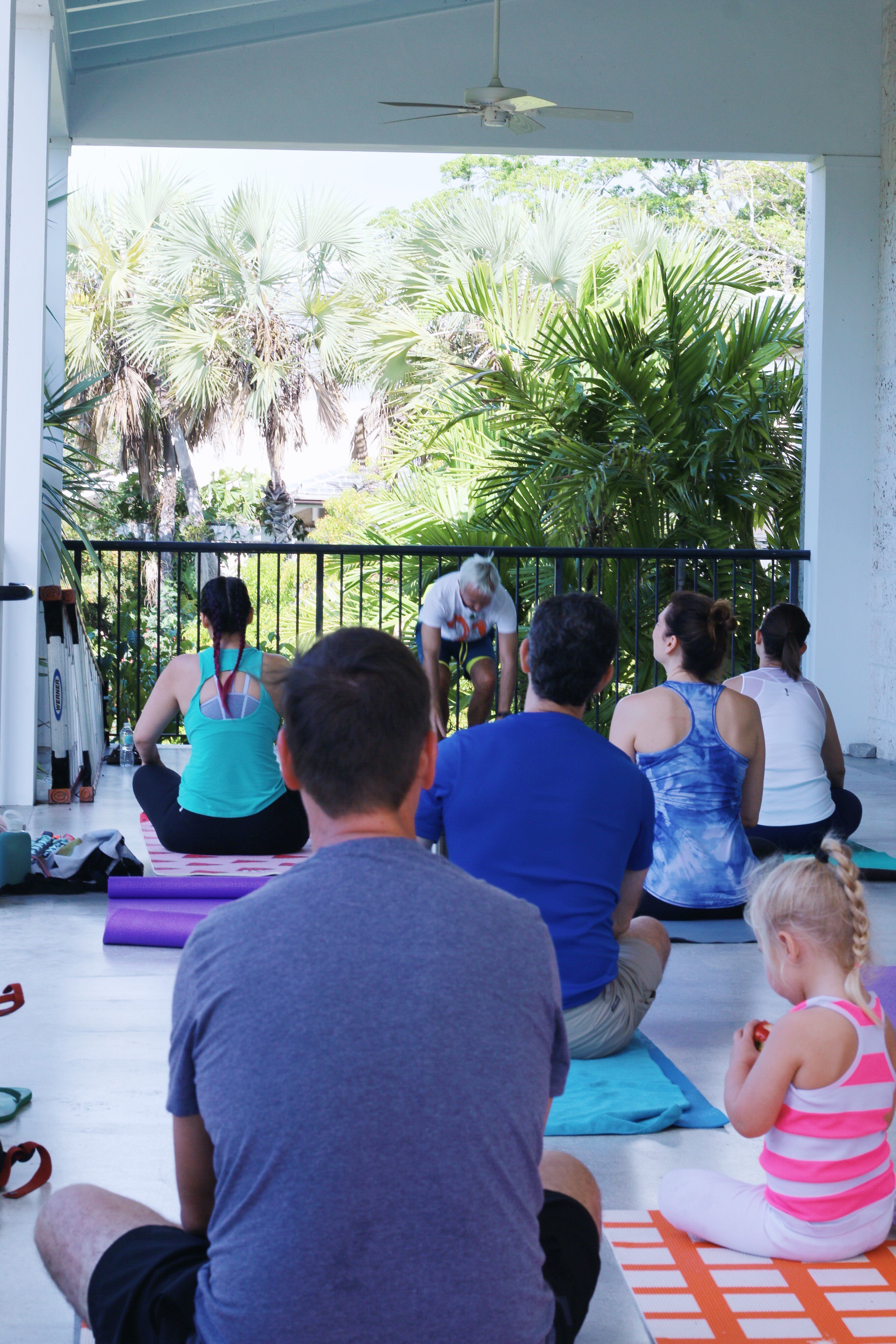 I've been taking yoga classes in studios for over ten years and I enjoy yoga. It's an energizing experience. I push and stretch myself for 60 minutes and end up relaxed and happy every time; but it's never felt like the yoga class I just finished at Fairchild Garden.
The class takes place on a second floor balcony in front of their library giving the experience a nice constant breeze and transcendental view. As I focused on my breath – inhaling and exhaling – I was staring at a tree in the distance swaying in the wind with a backdrop of bright blue sky and fluffy white clouds.
The class was led by Eric – a French and funny instructor unlike any I've ever had. Yoga in the past has been a serious affair; but Eric adds his personality making it a really entertaining hour. He'll tell you to imagine a fire under your derrière and, "don't drop it or you'll get burnt!" I've got to say I worked out my abs as much from giggling as from holding legs in the air.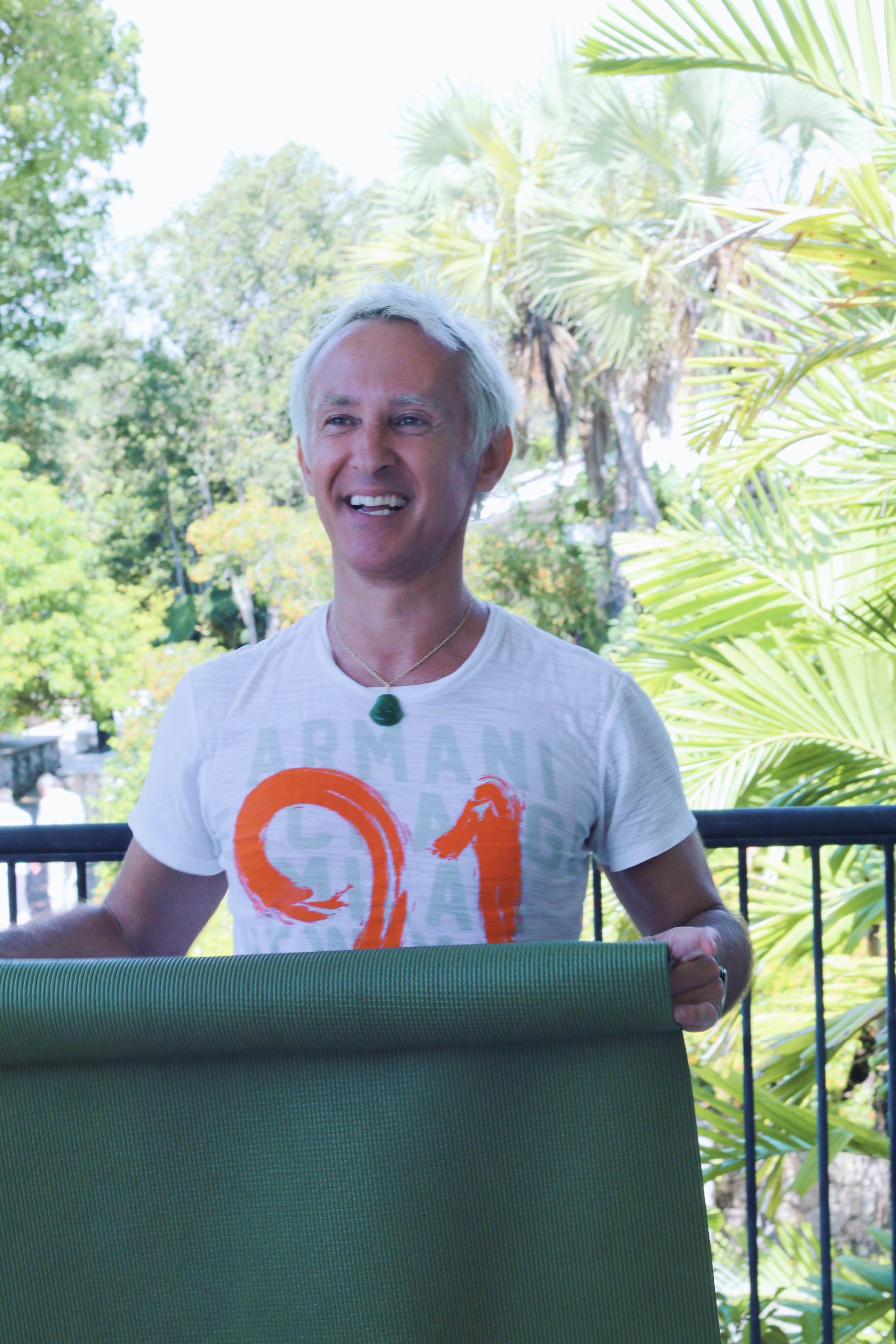 It wasn't an easy yoga class for me; but it's for everyone. Eric started the class by welcoming everyone and stating that each person should do as much as they could. His yoga class is not a stage to impress or out perform anyone. Instead it's the time to connect with yourself, find your limits, and enjoy yourself. That being said, Eric won't let you take it easy if he can tell you're able to do a pose.
I truly enjoyed this class and encourage you to at least try it out. It doesn't even compare to taking a yoga class under fluorescent lights or in a packed stuffy room. I not only connected with myself on a tough day but I felt at peace with nature. As I finally relaxed the last minutes after a hard workout, the breeze brushed my skin and soothed my body and soul.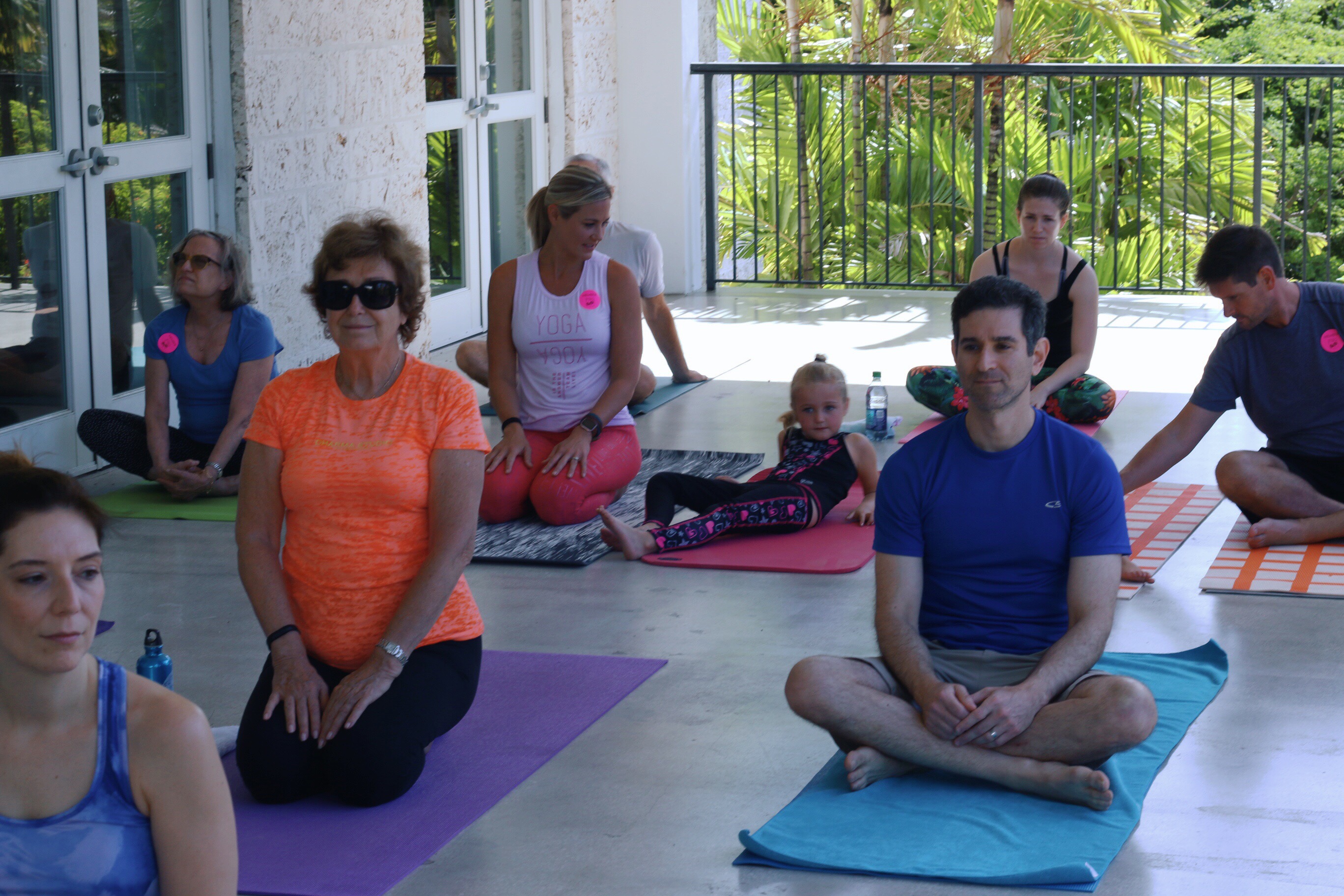 The yoga class is taught on Sundays from 10am-11am. It's free for Fairchild members and $25 for non members. Fairchild Tropical Botanic Garden is located at 10901 Old Cutler Rd, Coral Gables, FL 33156. For more information visit www.fairchildgarden.org
Photo credit: Vintage Unicorn

Photo credit: Vintage Unicorn

Photo credit: Vintage Unicorn

Photo credit: Vintage Unicorn