Takeovers are not just for Tuesdays anymore! They are going down the whole month of December as The Bridge Cocktail Bar takes over The Local Craft Food & Drink. Pairing inspired cocktails with South Floridian comfort food has created a niche for casual dining in the Gables.
The Local is cool, calm and collected. It's almost like walking into a friend's living room, and they've got an awesomely red leather couch at the end of the hall. While it looks like a simple bar on the outside, on the inside there's a spirit of originality when it comes to cuisine. I'm not surprised that Chef Phil Bryant is behind it all—he has also held high culinary positions at two of my favorites, Yardbird and Swine.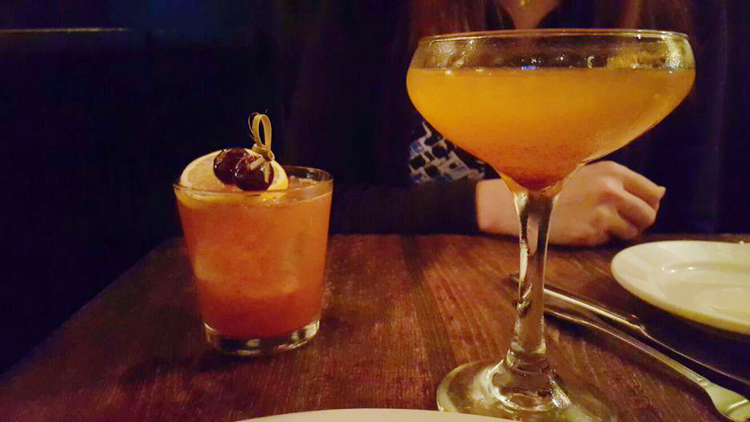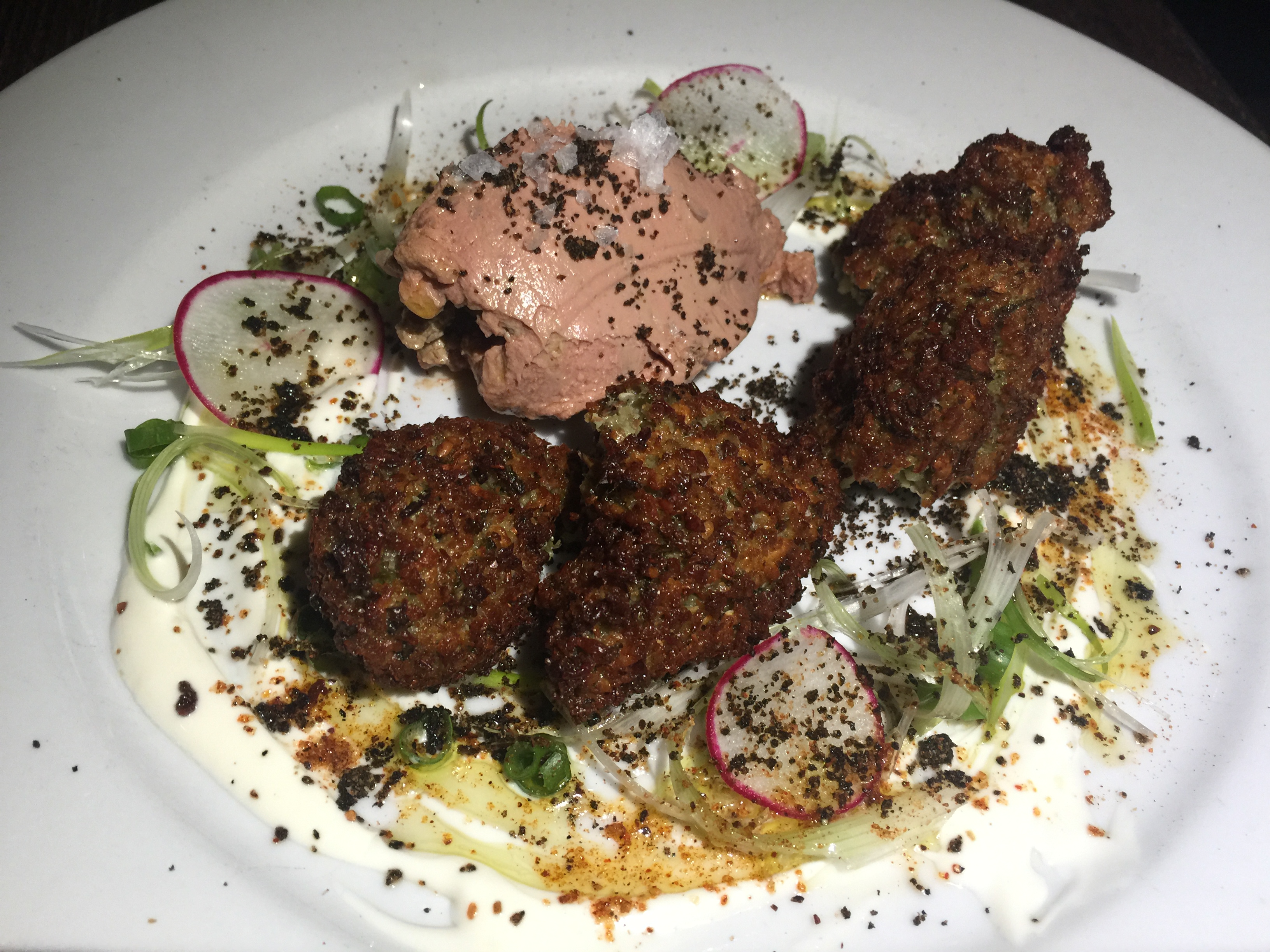 The Bridge
From cinnamon infused bourbons to mountain coffee bitters, there's a spirit for every palate. I dabbled with a few, but definitely enjoyed the Figure Four Leg Lock most of all. The house-made ginger maple reduction gave it a nice kick while the fig bitters rounded out the Monkey Shoulder whiskey for a smooth finish. Since the cocktail was intended to compliment the food, the pairing had to find its way to the fried chicken. That juicy white meat is simply irresistible—not forgetting the crispy coating, which can hold its own with the cornbread dressing and ham reduction.
The boys from The Bridge also created the Mexican Squashbuckle—sweeter than expected, but to some it comes closest to an Old Fashioned. The Tequila—Don Julio Reposado—paired well with the smoked chicken liver mousse in the citrus crème fraiche. Its buttery texture balanced out with the crunch from the red pea falafels. All I needed was some Zak the Baker bread to clean the plate!
Sweet Pairing
Time and again I have been pleasantly surprised with the quality desserts at The Local. Their rotating menu keeps me wanting more! I just had to hear the lineup of desserts this week. Our server presented them individually—each worthy of introduction—culminating with the winner of the night. He didn't need to ask because our eyes sparkled when he said s'mores layer cake. One part deconstructed s'more and a whole part moist chocolate cake. The torched Nutella marshmallow was like goo and made an audible crisply sound as I bit into it. Feeling like the dessert was sweet enough; it made sense to order a lighter cocktail to close out. The Paradise Fizz was a great choice (served in a glass milk jug with a small Miami postcard clipped to the rim). It played on the Pisco and pear cider for sippable froth—like the first flurries of winter. The Bridge's sweeter cocktails, like the Port of Miami and Tamiami Trail Mix, can also be paired with a more subtle dessert choice.
The cocktail pairings go beyond these choices and you can enjoy finding your favorite combination through December, and closing on January 1. The Local Craft Food & Drink is located at 150 Giralda Ave. thelocal150.com