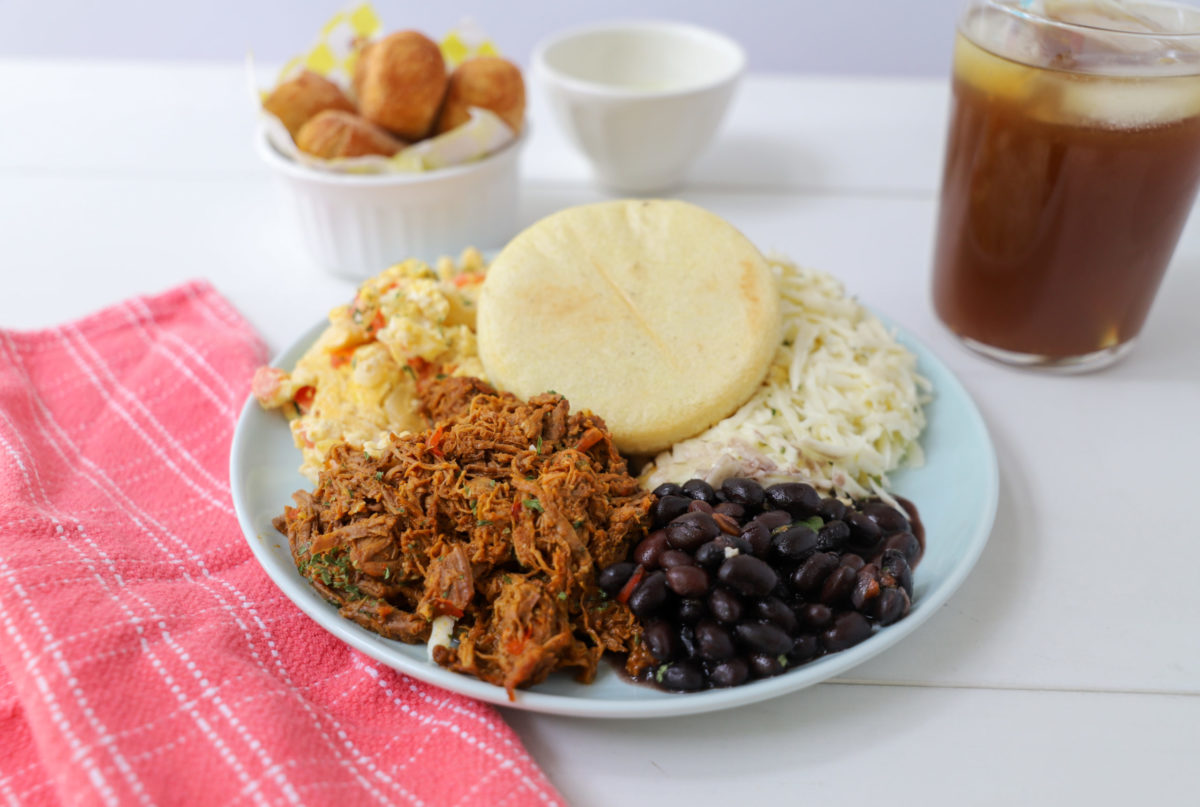 Foodie restaurant manager, Angelica Gomez, and Venezuelan actor, Enrique Salas, teamed up to bring a taste of Venezuela to downtown Coral Gables. In the midst of a pandemic, Punto Criollo opened its doors to the public on July 13th as they took over the location of Cupcake World on Andalusia Avenue. Since then, word has been spreading around Coral Gables locals – there's a new place to get your native, Venezuelan, homemade dishes with a Spanish twist.
Enrique Salas is an actor, comedian, producer, director and playwright known for his comedies "Relatos Borrachos" and "Mujeres Infieles". He brings his warm, and friendly personality to the kitchen of Punto Criollo while making tasty dishes with his motto "arte y sazón" (art & seasoning).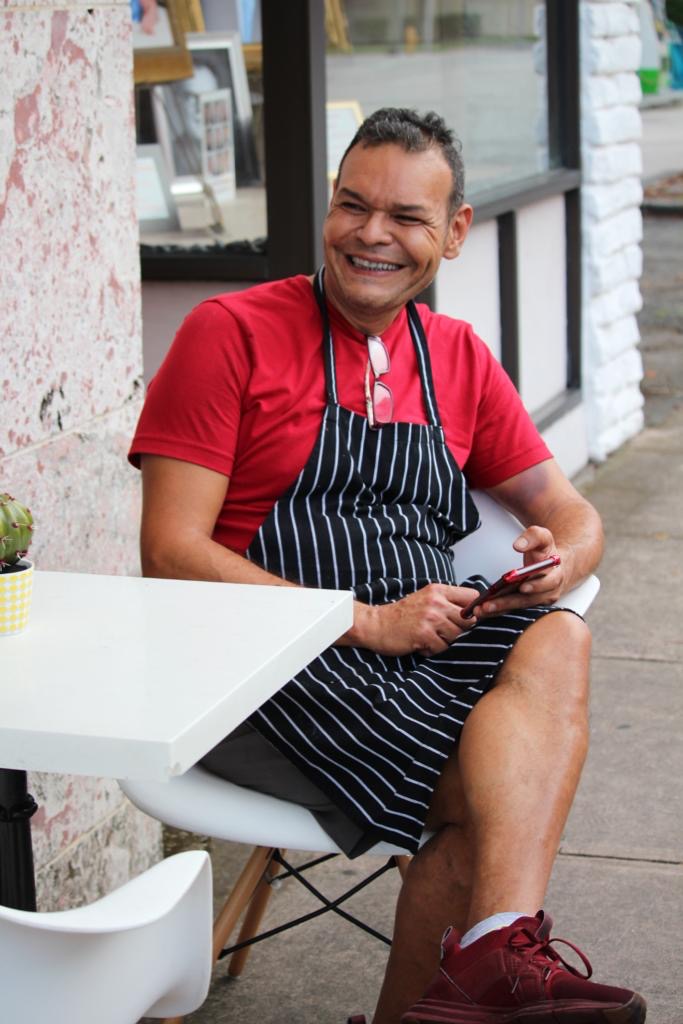 There's no need to leave Coral Gables to get your reina pepieda or tequeño fix, just head over to Andalusia Ave right behind the Miracle Theatre and grab some Venezuelan grub for affordable prices. Stop by Punto Criollo on your way to work and order a Desayuno Criollo. This staple dish includes scrambled eggs with diced tomato and onion (a.k.a. Huevo Perico), Arepa Frita, shredded beef (Carne Mechada), Black Beans, and grated white cheese (Queso Rallado). I ordered it for delivery and everything was delicious, just like having breakfast at abuelita's.
Un Arroz con leche como el de la abuela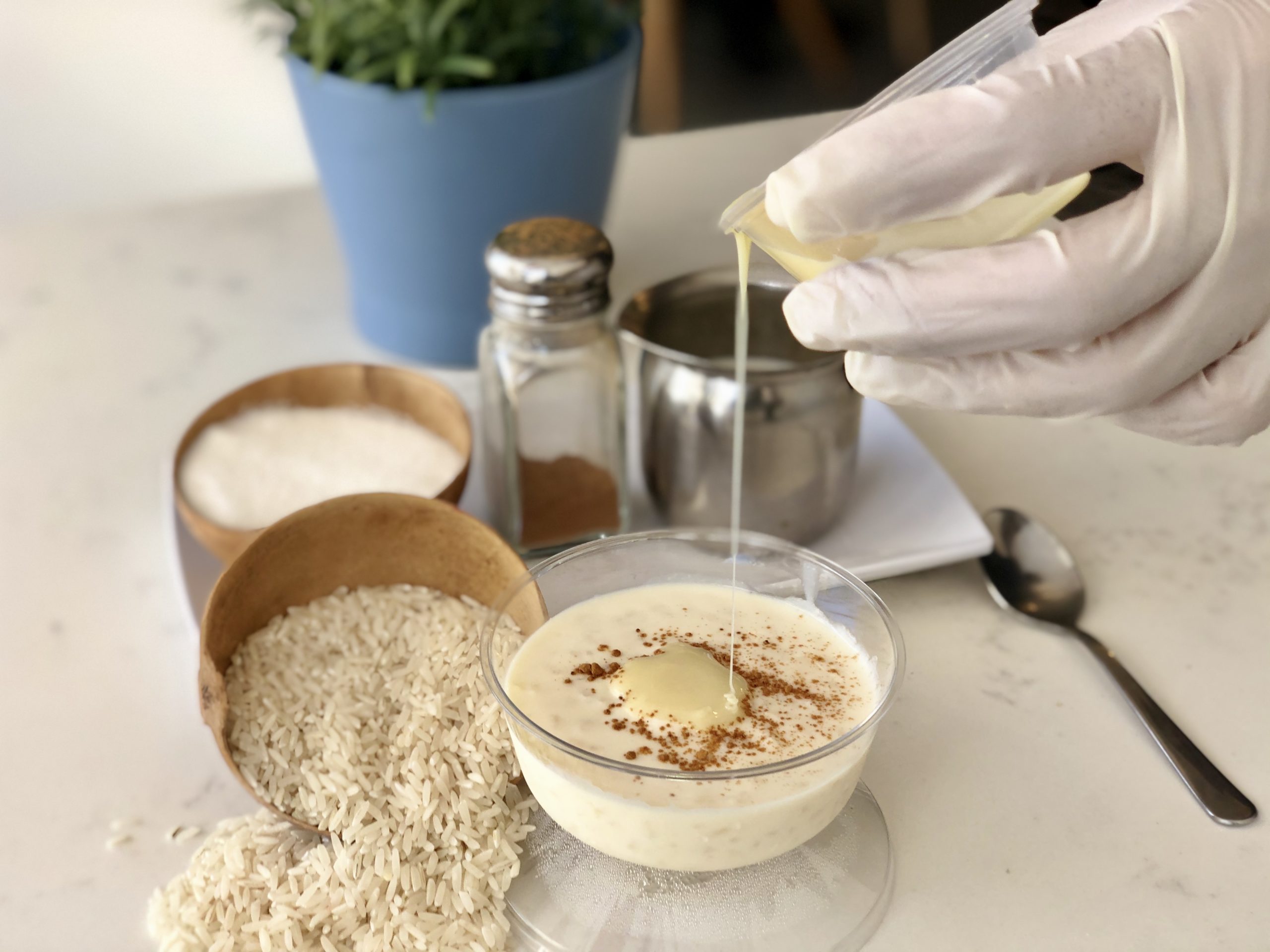 Talking about grandma's cooking, my favorite dessert when growing up was arroz con leche. A bite of this sweet pudding dessert with condensed milk and a hint of cinnamon will take you back to old family get togethers. When every family event became a full on dance party.
Every staff member at Punto Criollo is super friendly and puts you in a the right mood to enjoy a traditional home cooked meal with treats like arepas, empanadas, and tequeños. And just like family, they'll recommend additional items to try with your meal. It was because of one of their recommendations that I discovered they have agüepanela con limon. This sweet panela water with a contrasting sour notes of lime is just the refreshing drink you need in a hot, summer Miami afternoon.
Enjoy Sancocho de Res Every Weekend at Punto Criollo
On the weekends, you can order Sancocho de Costilla de Res, a filling and hearty soup made with root vegetables, corn, spices and beef ribs. It's the best selling dish Saturday through Sunday.
Enjoy Venezuelan Fare by Ordering For Pick-up, Delivery, or Outdoor Dining
Now that outdoor dining is the only way to eat at a restaurant, Punto Criollo has taken over the parking spaces right in front of their location and expanded their outdoor seating by three tables with cute greenery, a wooden fence with planters, and umbrellas.
You can call and place an order for pick up or you can place an order online for delivery using apps like Postmates, Grubhub, Uber Eats & Seamless.
Cheap Lunch Specials at Punto Criollo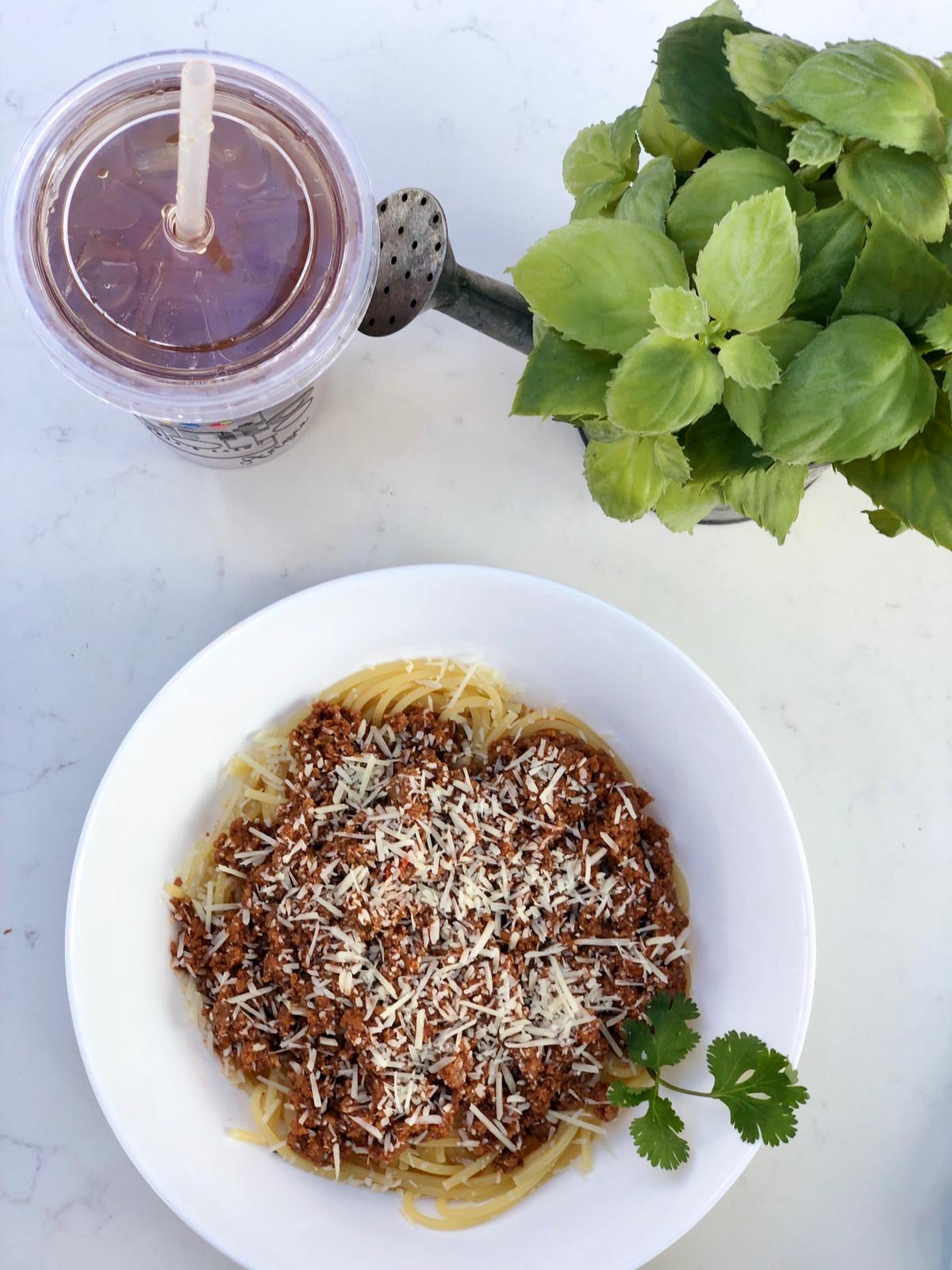 You'll find cheap lunch options Monday – Friday at Punto Criollo. Dishes like this delicious pasta bolognese are part of their lunch menu. It's nice to have other affordable options for lunch around Coral Gables other than the various sandwich options around town.
Punto Criollo Monthly Special Item Menu
Starting in September, Punto Criollo will be partnering with Venezuelan celebrities and artists for their secret menu item of the month. Each celebrity will share their favorite recipe and it will be added to the menu. The September participating personality is Maria Conchita Alonzo who will be sharing her Cauliflower Souffle.
Punto Criollo is located at 262 Andalusia Ave, Coral Gables and is open Monday – Saturday 8:00 am – 8:00 pm and Sunday 8:00 am – 6:00 pm. Visit their website for more information puntocriollomiami.com