In today's world of go go go and non-stop distractions, every single person I know feels stressed out. Whether the office drama is causing it or the car that cut you off (while they were texting and driving) is causing it – it's there. Stress. I feel it in my shoulders most days and on the bad days I feel the tension in my jaw. We all could use a little relaxation and I know just the right place to do it, Prana Yoga Center in Coral Gables.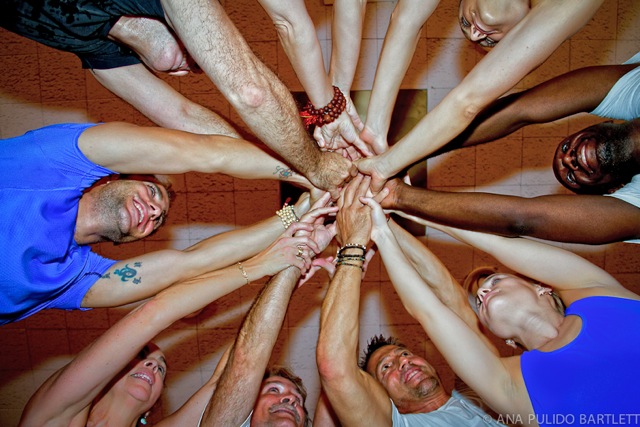 The Prana Yoga Center is a sanctuary where you can feel the bliss of stress relief. The Yoga classes are much more than your regular gym yoga class. Experienced Yoga teachers guide students through yoga poses, yoga breathing, meditation and relaxation. While you let go of your stress, you "tone your body, quiet your mind and refresh your spirit."
I recently attended my first yoga class at their studio. I am the type of person that uses stress to get things done. It's unhealthy and I can see it take a toll on my mind and body. I entered the Prana Yoga Center as a wound up ball of stress. My mind relentlessly thinking of my to-do list. At the beginning of the lesson the instructor, Susie, walked up to me (as a new student) and told me to forget about everything and just focus on experiencing the lesson. I told her I would; but was skeptical about my non-stop brain cooperating with my intensions. Once the class started, I concentrated on her voice and following her instructions and that's the last I remember of my stress. At some point I started to only focus on my breathing and the pose we were working on and all my worries were dissolved into non-existence. The class ends with the students laying on their back and relaxing every muscle in their body staring at the ceiling. The ceiling has a beautiful rainbow pattern reflected by a lamp with an intricate design. By the end of the class I was relaxed and the stress long forgotten. It's been two days since my yoga class and I still feel the benefits on the session. Aside from sore muscles (it's definitely an effective physical workout), I noticed I can think of my to-do list without feeling the impending doom. It feels wonderful to keep the stress at bay.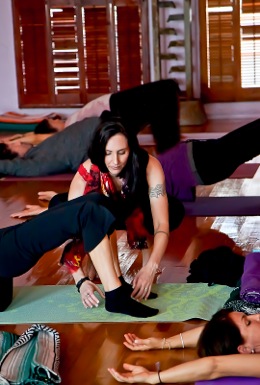 The type of yoga taught at the Prana Yoga Center is Hatha Vinyasa. In this type of yoga the instructor practices the principles of safe and smart sequencing. The students follow a path of movements opening themselves up for the right position. Hatha Vinyasa has a different sequence of poses or "class theme" every class, as opposed to other types of yogas that repeat the same poses each session. The classes are focused on holding the pose safely and moving in what they call alignment based flow.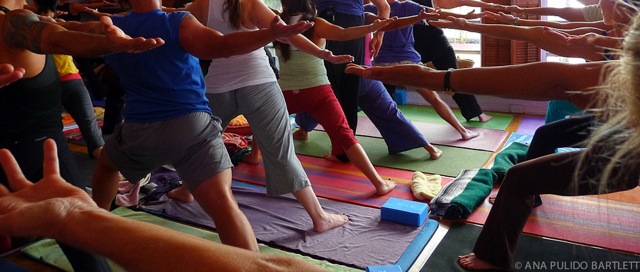 The story of The Prana Yoga Center is a testament to the restorative properties of yoga. The owner of The Prana Yoga Center, Dona Piza, was in a serious car accident 20 years ago, almost losing her leg. During Dona's emergency reconstructive surgery her ankle joint was removed, leaving her leg fused to her foot. Following the accident, Dona remained in bed for an entire year. She was eventually able to learn how to walk with the assistance of a cane or crutches. One day, her personal trainer suggested going to a yoga studio class and Dona decided to give it a try. Dona used her yoga practice to rehabilitate her physical injuries and was eventually able to walk without any assistance. Due to the nature of her injury and the life changing impact yoga made on her spiritually and emotionally, Dona decided to move back to Miami and open Prana Yoga.
However, Dona wanted to open more than a regular yoga studio. She wanted to open a healing center. Although most people think of yoga as physical exercise used for toning, yoga is also used to heal injuries. Most people go to Prana Yoga because they want to be physically active. There are some students that go to the studio to heal themselves and other students are following the yoga path of moving inward.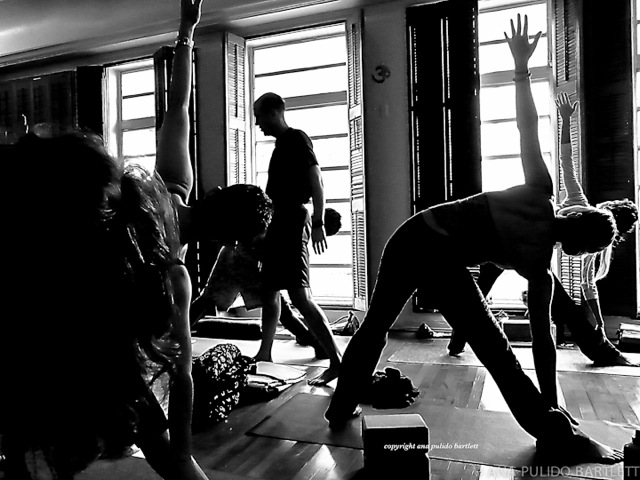 Prana Yoga started as a smaller studio on Aragon and Lejeune, but it has expanded to a 3 studio building where they can hold classes of 100, 35 and 15 people at the same time. Plus, they are renovating to transform their current lobby into an additional 50 person studio.
The Prana Yoga Center offers basic, intermediate, prenatal, restorative and many other types of yoga classes. Go to their website to find out more details and their full schedule. www.pranayogamiami.com Prana Yoga is located at 247 Malaga Ave, Coral Gables.