The past year made me realize I was prioritizing work over everything else and I felt burned out, exhausted. If you follow me on Instagram, you've heard me talking about how I am making an effort to prioritize self-care as I work on finding balance in my life. I've shared my adventures in mental and physical health from yoga to meditation. Today, I'm sharing my latest experiment in my journey of showing myself some tender, love and care.
A Miami Skin Spa And Hidden Gem: Habits Skin Lab
I planned a self-care day with my bestie and we visited Habits Skin Lab in Little Havana. We drove into a convenient little parking lot in front of an unassuming building. It's so nice to go somewhere around Miami and not worry about hunting for street parking. Just then, I released a sigh of relief along with a tiny bit of tension I didn't know I was holding on to. Thank you, easy parking! (That's something else I've been working on, gratitude.)
When I opened the door to the building, an oasis of calm was revealed. The welcoming space is decorated in a boho chic style with lots of natural wood, white accents, muted floral wall paper, earthy tones and orchids. The soundtrack to your experience is a playlist of acoustic pop songs that are uplifting and put you in a great mood.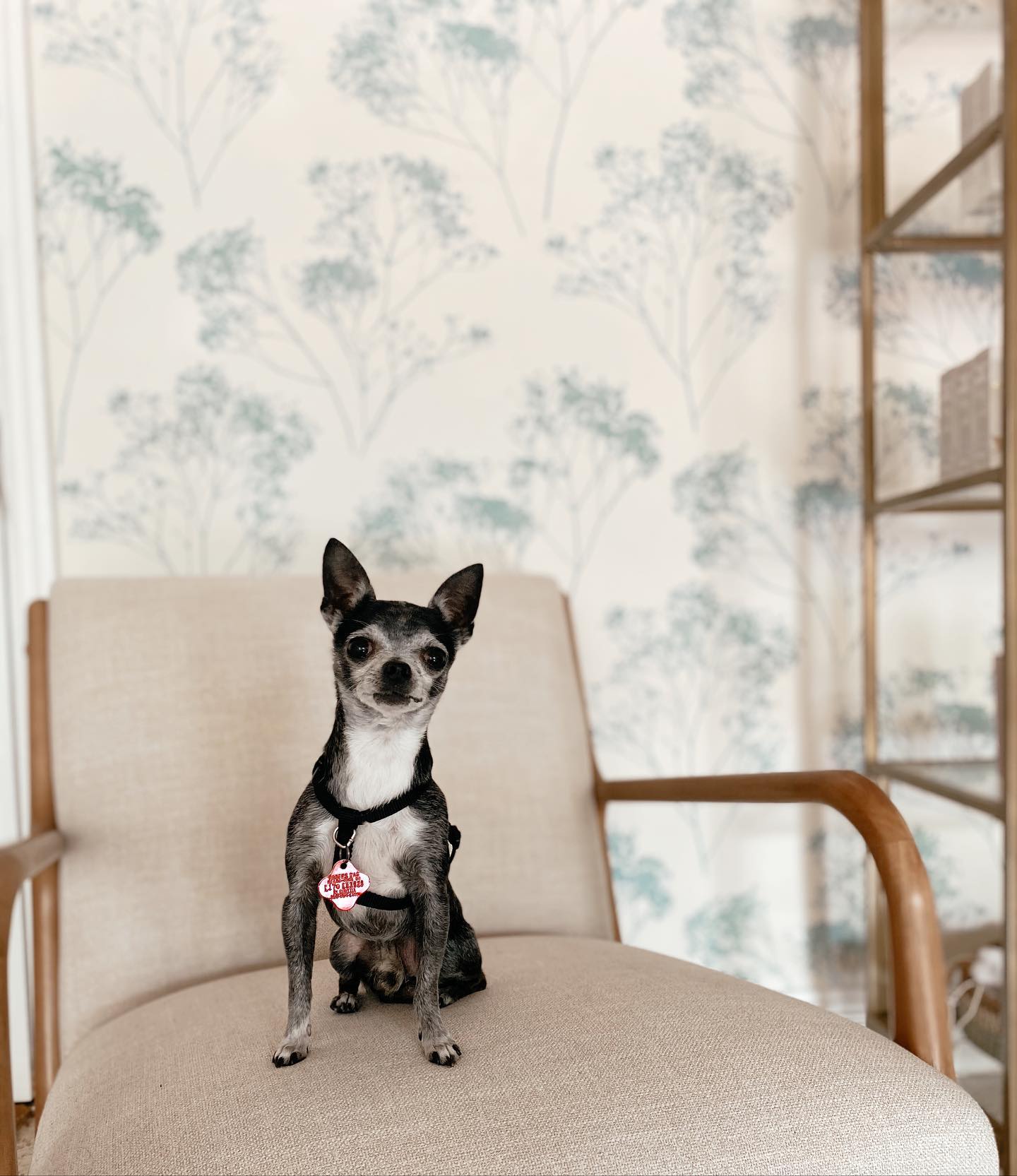 Start With a Skin Consult Before Your Facial
As soon as you walk in to this hidden gem, you are greeted by two lovely ladies who ask you a series of questions as part of a skin consult to figure out what is the best treatment for your skin. They are so sweet and knowledgable, you happily tell them your entire history with beauty products, food, and skin issues you'd like to address.
Self-Care Facial: Relax in The Treatment Room
Once you picked what type of facial you'd like, you walk into the treatment room. It's a little dark with streaks of natural light sneaking in. You climb on to the treatment bed and it feels cozy as you snuggle under a heavy, fluffy blanket that weighs you down like a comforting hug.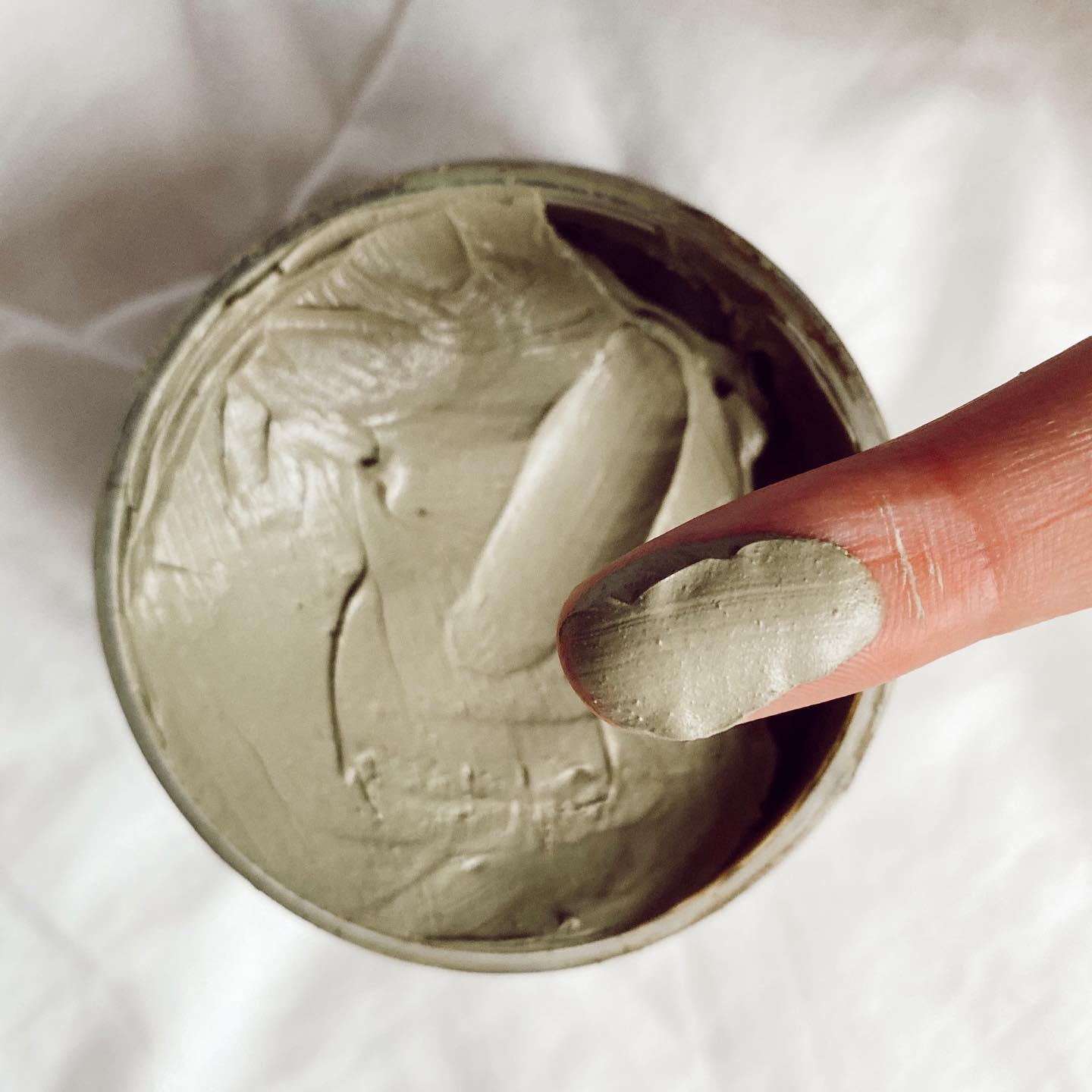 Custom Face Masks Made Just For Your Skin Needs
The facial masks at Habits Skin Lab are made with all natural and good for you ingredients. Each treatment is custom and made specific for your skin needs. Now that you've snuggled in, it's time to heal your skin & de-stress your mind. You'll feel different sensations starting with the warm steam that opens your pores.
Facial Treatment Add-on: Cold Globes
I'm not sure what were all the different stages that happened during my facial; but I can tell you they removed my black heads and there was a portion with cold globes being rubbed against my face. It sounds weird but the cold globes was one of my favorite parts of my facial. Cold globes help eliminate redness, stimulate blood circulation, decrease puffy eyes, oxygenate the skin & help you get that radiant glow at the end of your facial treatment.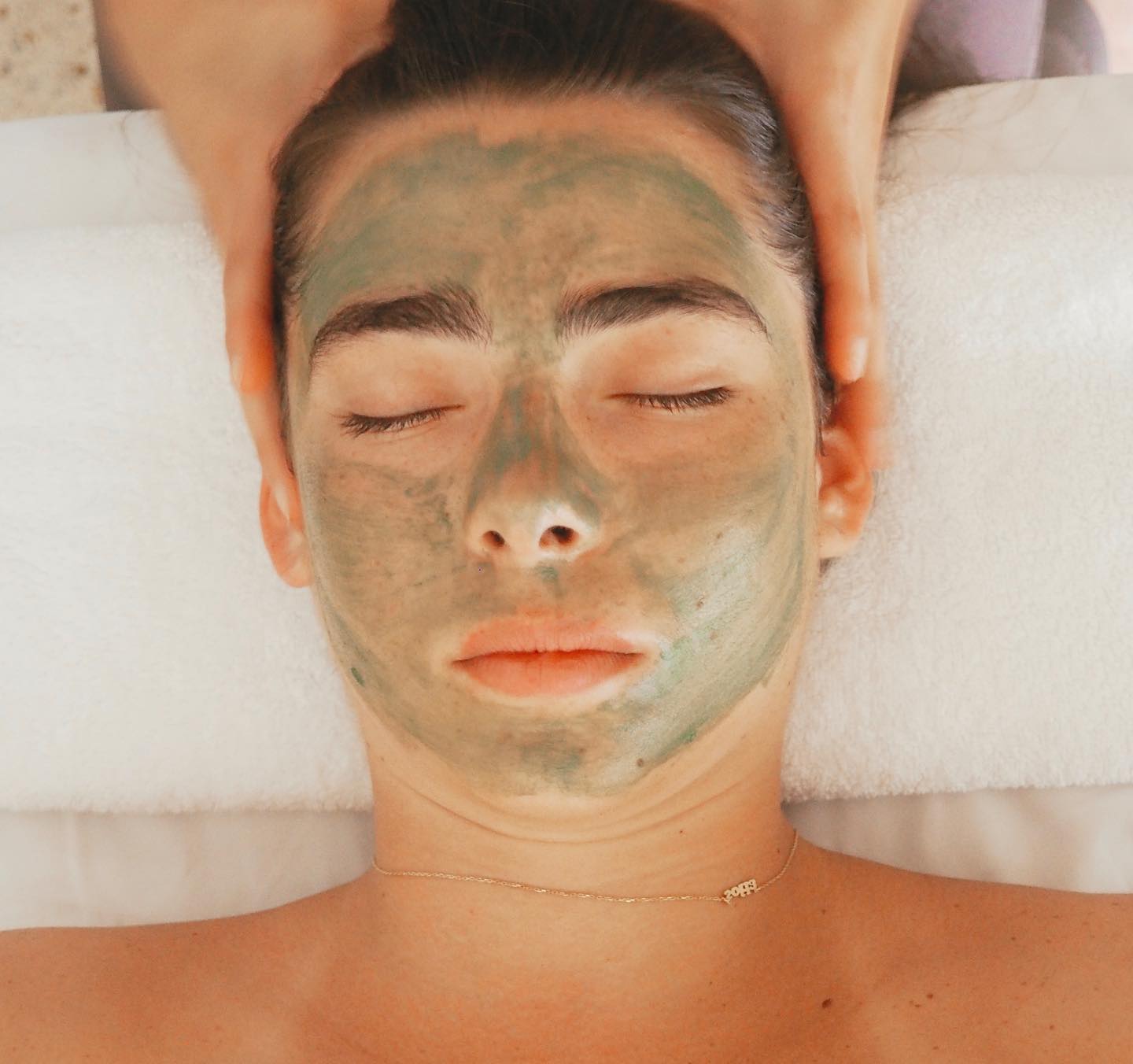 The facial also includes a short massage on your upper shoulders and face. I didn't realize how much tension I hold on my face and that massage releases all that subconscious tension. Once the treatment was completed I felt wonderful and relaxed with clear, bright, and hydrated skin!
What surprised me most was how the entire experience was so relaxing. I was prepared to go and pamper my skin, but I felt so calm and centered when I left Habits Skin Lab. I highly recommend it: 10/10.
Plus, they offer gift cards. If one of your besties has a birthday coming up, a gift certificate for a facial would be a fantastic gift. Habits Skin Lab is located at 973 SW 8th St, Miami, FL 33130. For more information visit habitskinlab.com
Please let me know if you visit because I'm nosy and like to know what you are up to. I'm chismosita like that.
Do you have a go-to spa you like to visit or a favorite Miami self-care activity? Let me know in the comments!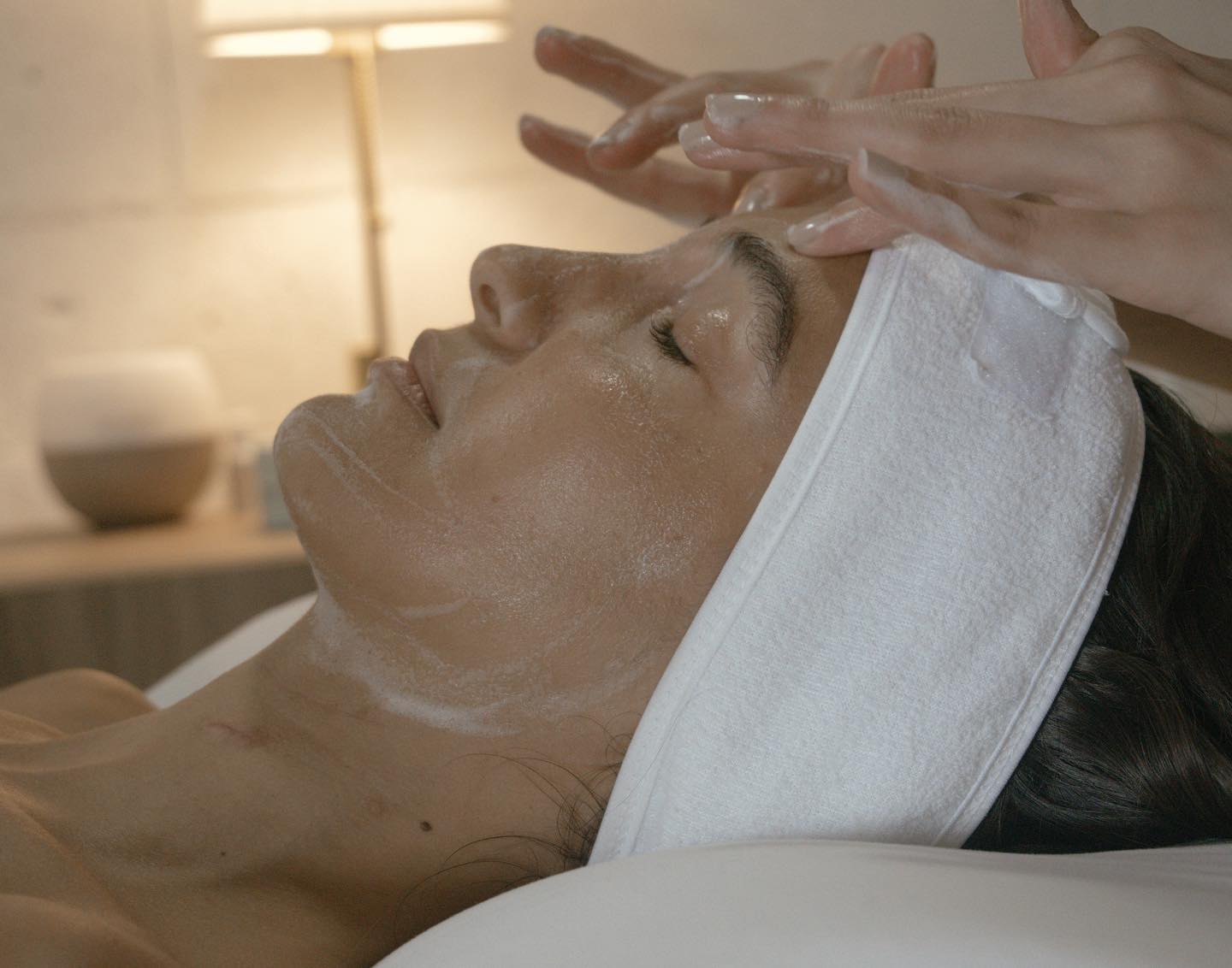 What I Learned About Facials at Habits Skin Lab
How often should I get a facial?
Self-care is important. Giving your skin some love should be part of your habits. A facial is recommended every 3 to 4 weeks, which is how long it takes your skin to go through its skin cell growth cycle.
Why are good habits important for your skin?
Because of the GUT-BRAIN-SKIN connection
Be Gentle and Mindful of your Skin
Healing the skin is more than just using skincare products, it is a habit and a holistic approach. Let your skin talk to you, and only use products with ingredients that benefit the skin, be gentle, and be mindful of what you decide to use.
Your skin reflects everything that is going on inside your body, if everything is good, the skin will be clear and glowy, but if something is going on, you are likely to experience skin concerns such as inflammation, acne, rosacea, dermatitis, among others. The skin, the gut and the brain are all connected, and if one of them is not balanced, the others may act up.
Gut: A proper diet is crucial to a healthy skin complexion.
Avoiding sugars and dairy, while eating antioxidants, using probiotics, and focusing on the "good bacteria" you could introduce to your gut, will allow you to have more control over your skin complexion. Focus on eating green, drinking water, eating foods high in fiber and vitamins that rehabilitate the body's flora.
Brain: Stress is a huge trigger for skin issues
If you let stress control your mind, it will also control your skin. The amount of cortisol that is released in your body during stressful situations disrupts the skin, which results in acne, hormonal changes, rosacea, and others. ⠀
Be mindful of the amount of pressure you put on yourself, find ways to release stress, whether it is through yoga, meditation, personal time, or any other activity, you should keep in mind that self-care is important
You are beautiful the way you are.
Practice self-love, fall into good habits, heal from within.
YES! Vitamin C is a MUST!
Vitamin C helps boost collagen production, targets premature aging signs, wrinkles, dark spots, acne, protects against environmental stressors. Make vitamin C part of your habits.
Habits Skin Lab DETOX Facial
Give your skin the detox it deserves! Gently exfoliate, target clogged pores & acne with their dermasound device! Results? Clear, bright, and hydrated skin!
Habits Skin Lab REFRESH Facial
Sometimes your skin needs a big dose of nourishment and hydration. Their REFRESH facial is just what you need to give your skin the smooth feeling you love.