I have a special relationship with La Provence with a touch of nostalgia. About 15 years ago, my mom and I lived in Kendall; but we would drive up to La Provence to have sandwiches and napoleons as a lunch date. I don't know how my mom first discovered La Provence but I'm glad she did. Now, whenever I feel the cravings to have a soy latte I head on over to La Provence. I sit and enjoy my coffee (with a heart drawn on the foam – cute!) and watch all the different people: professionals grabbing a quick bite, retirees reading the paper, new parents pushing their baby in a stroller, and tourists taking a nice break from their adventures.

French Bakery, La Provence sells delicious high-end desserts and pastries. La Provence is more than a bakery, they have a wide selection of tasty sandwiches and salads making it a perfect spot to grab lunch on a busy weekday. I recommend La Provence for big groups. With their varied menu, you can be sure everyone will find something they like. They also have welcoming, friendly staff that make you feel good about stopping by.
La Provence is located on the bright and cheery corner of Ponce de Leon Boulevard and Giralda Avenue. All of its outer walls are lined with windows giving it a warm vibe. As soon as you walk in you see a big display filled with deliciously tantalizing French goodies.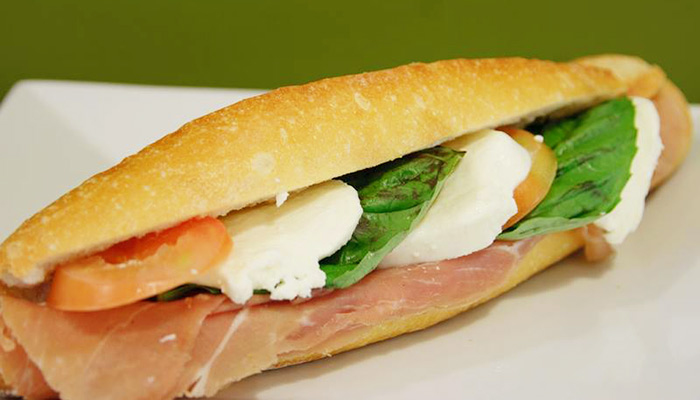 Menu Recommendations
Breakfast: Swing by on your way to work to grab a breakfast croissant made with scrambled eggs, ham, cheddar cheese, and swiss cheese served with a side salad. Other best selling breakfast options include french toast, pastries, coffee or freshly squeezed orange juice.
Lunch: I recommend their tricolor salad made with bow-tie pasta, tomatoes, fresh mozzarella cheese, avocados, and roasted pine nuts drizzled with basil pesto or balsamic glaze dressing. Gloria, the store manager, recommends their cobb salad with mixed greens, avocados, bacon, grilled chicken, blue cheese, boiled eggs, tomatoes, and ranch dressing. All their salads are made with fresh vegetables and ingredients, which I don't find often at restaurants. Sometimes I order a salad at a restaurant and I get sad wilted greens – you won't get that here. I also recommend their chicken avocado sandwich (because AVOCADO) and their caprese sandwich on panini bread. Yes, I love fresh mozzarella! A customer also mentioned that they love the French onion soup La Provence offers on Fridays. I'm definitely going to stop by and try that out.
In terms of pastries, I have tried their dulce de leche muffin and the center is LOADED with dulce de leche. They definitely do not skimp on the sweetness. Other best sellers to try include their almond croissants, chocolate croissants, blueberry muffins, eclairs, royals (chocolate mousse), and their napoleons (layered flaky pastry with vanilla custard). To keep their French breads authentic, La Provence brings all the main ingredients directly from France and trains all their bakers in French baking techniques. They bake all products fresh every day using only natural ingredients.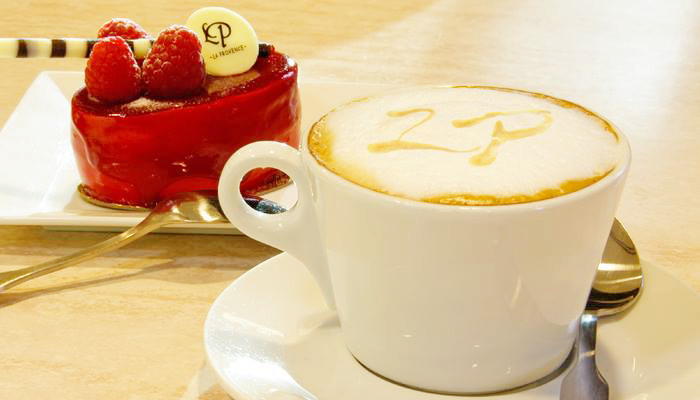 La Provence Membership Program
La Provence has set up a program to reward their loyal customers. Six visits to La Provence earn you a free drink. All you have to do is swipe your member card when you pay. When you rack up 100 points you receive $10 on your membership card and members get 50% off certain goodies after 3pm.
If you are a member and are planning a party, you get 10% off catering orders of $150 or more when you pick them up at La Provence.
Stop by La Provence and tell them I sent you. Share your new discovery with your friends using the social buttons below.