In 1962, Mario Graziano was 18 years old and opened his own butcher shop in Buenos Aires, Argentina. By 1989, he had 11 butcher shops around the city. Mario decided to sell all of his businesses and move to Miami and in 1990 he opened his first Grazianos butcher shop on Coral Way and 87th ave. It was a true "carniceria Argentina". Now the Grazianos family runs four restaurants and four markets around town.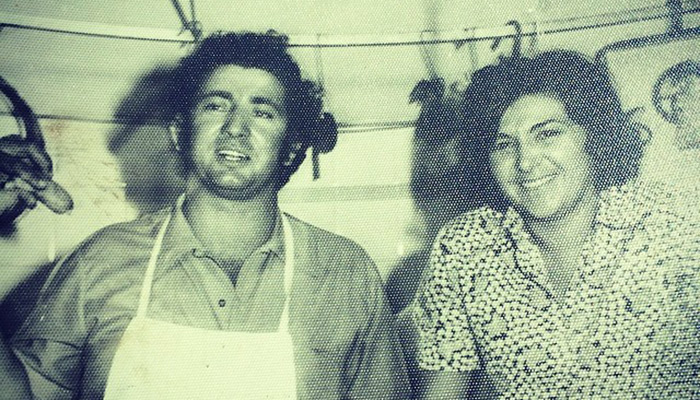 Grazianos Restaurant
Mario and Maria Graziano run the family establishments with their son, Leo, and their two daughters Cecilia and Carolina. In 2005, the family opened Graziano's restaurant on Giralda in Coral Gables and then the Market on Galiano. The restaurant specializes in fire pit cooked meats slowly rotisseried with Quebracho wood – or as Leo puts it, "carne al asador". Grazianos restaurants feature Argentine meat cuts and locally sourced meats. Leo explains Argentine cuts tend to be different than the cuts we are used to here. For example, the short rib is cut across the bone instead of along the bone. After trying their carne al asador you should try their pancakes with dulce de leche. They are the perfect amount of sweet after such a decadent meal. Grazianos restaurant is located at 394 Giralda Ave, Coral Gables.
If you are a wine lover you definitely must visit Grazianos. They have over 1,500 labels to choose from. They stock wines from all over the world with a focus on Argentine wines.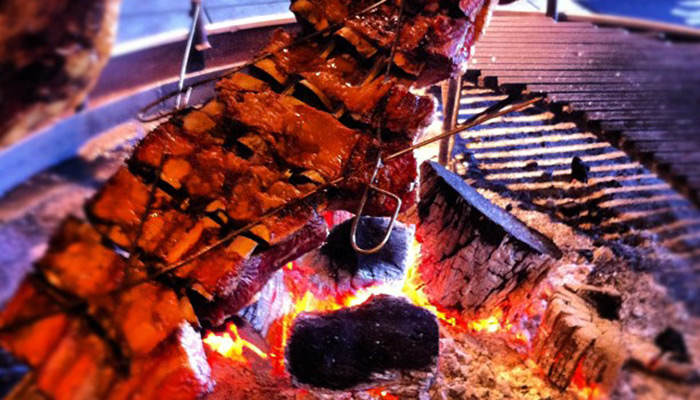 Grazianos Market
Grazianos Market is a really big place. When I first visited Grazianos I only tried their bakery and cafe. They make a great brunch but Grazianos is more than just a brunch place. It's a fully stocked supermarket which features not only a bakery but a full deli, butcher shop, winery, and aisles stocked with imported goods from Italy, Spain, and Argentina. Grazianos Market is always busy but it's usually easy to find a table. You can sit inside and watch a soccer game inside or you can sit outside with your pooch while you enjoy your meal. They serve breakfast, lunch, and dinner. All of the food on their menu is made at the market. They serve homemade food and grilled meats for lunch and dinner. During cafecito time, stop by Grazianos and grab a pastry from the bakery. They have cakes, cookies, croissants, and their famous balcarce cake made with merengue, dulce de leche and peach.
For lunch get one of their famous empanadas – they sold over 1 million empanadas in 2014. Grazianos market also has a nice selection of fresh salads and, of course, their carnes a la parrilla (grilled meats).
Grazianos serves brunch on the weekends from 7 am – 2pm. They offer their breakfast menu, plus unlimited mimosas and/or champagne for $19. Bottoms up!
For those professionals in the area, Grazianos has Happy Hour every weekday from 5pm to 9pm where they offer 2×1 Drinks & Tapas. Grazianos market is located at 2301 Galiano Street, Coral Gables. So why not stop by and unwind with a fine Argentine wine?