When it comes to books, we all know Colson Whitehead's Underground Railroad won 2016 – and deservedly so – but what if you want your bibliophile friend to feel extra-special? This isn't meant to be a "best of 2016" but rather a list of books which will make the best gifts. And not just for booklovers; these choices are tailor-made, my friend. So take a scroll on down, find the person you're looking to impress, and give them one hell of a read.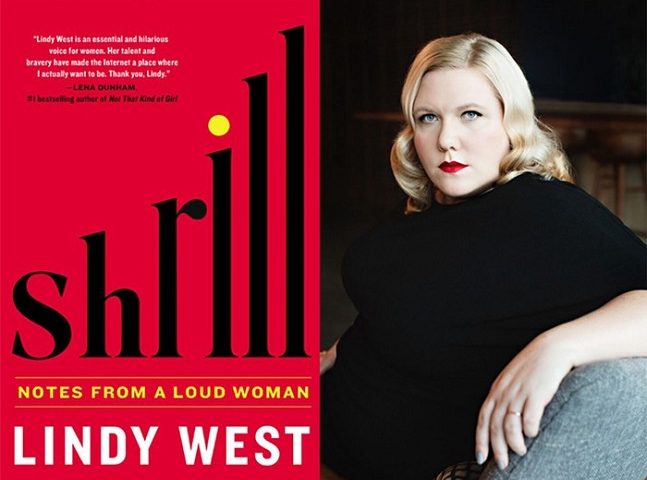 For the Feminist
Feminists sometimes get a bad rap, but they're just people who believe in the social, political and economic equality of the sexes. And they took a hard hit last month, so their gift needs to count. Enter Lindy West's Shrill. Packed with wit and insight, love and rage, West's brilliant essays are the stuff that revolutions are made of.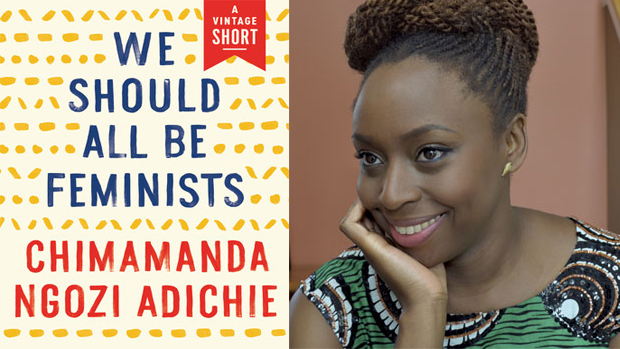 Feminist Stocking Stuffer:
About a minute and a half into Beyonce's "Flawless," you'll hear Chimananda Ngozi Adichie's Adichie's Nigerian inflections coming in with samples from this speech, We Should All Be Feminists. At $7.95, this slim wonder should be in everyone's stocking.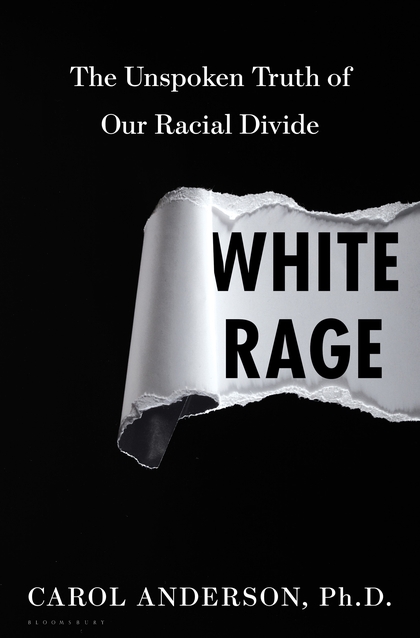 For the Confused
Your friend is having a hard time wrapping their head around the cultural moment. I'll give you three options to help them out.
Carol Anderson , White Rage: The Unspoken Truth of Our Racial Divide
A historian chronicles the Sisyphean battle for black progress, from the Civil War through today.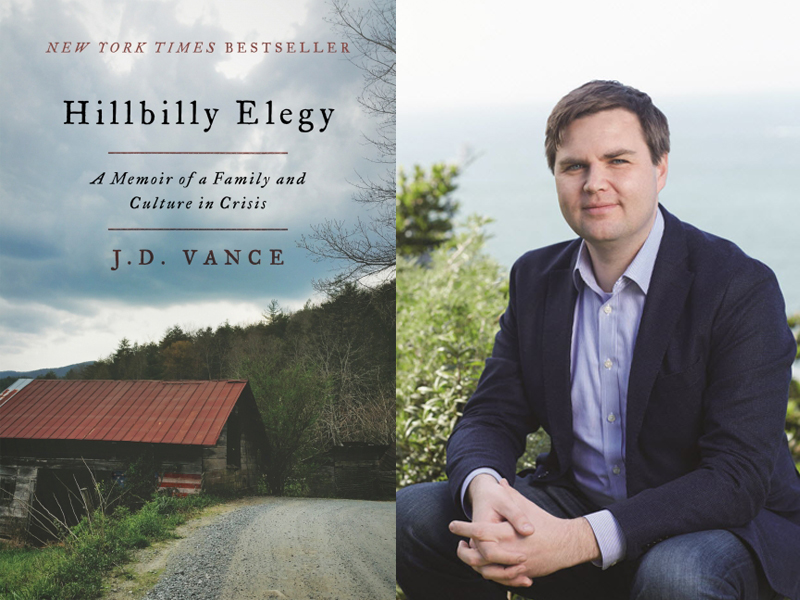 J.D. Vance, Hillbilly Elegy: A Memoir of a Family and Culture in Crisis
A Yale Law School graduate chronicles his family's rise from abject poverty to middle class status, while trying to escape the crippling demons of their past.

Nancy Isenberg, White Trash: The 400-Year Untold History of Class in America
Is class the new race? Why, yes it is.

The Cultured Stocking
Among other works, satirical cartoonist Keith Knight has been chronicling police brutality for decades. They Shoot Black People, Don't They? collects them in all their confounding spectacle. This is too big for a stocking stuffer but it's slim enough to roll up. And well worth the effort.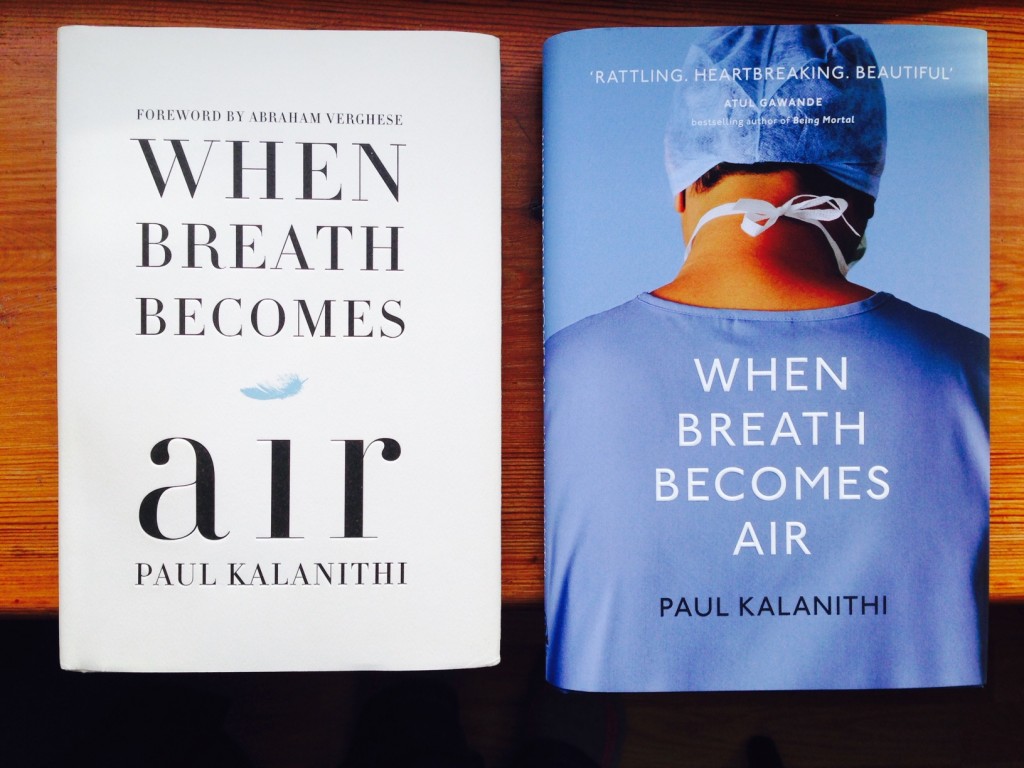 For the Drifter
Got a friend who seems a little aimless? Slip them a copy of Paul Kalanithi's When Breath Becomes Air* and watch them find their center. Why give someone the memoir of a man confronting his mortality after being diagnosed with stage IV lung cancer? Because the reader will thank you for it. You know how the Dutch masters always included skulls, wilted flowers, or rotting fruit in their still life paintings? They called in vanitas, and it was meant to remind the viewer of how fleeting life is. The seriousness of intent born from the awareness that one day your life will end? Our culture could use more of that.
The Drifter in Your Stocking
For a mini-dose of vanitas consider Yoel Hoffman's Japanese Death Poems, a collection of "death poems" (or jisei) written by monks and haiku artists on the verge of death. Can I say "death" again, for Christmas' sake? Death.
Lighthearted Fare
On the other hand, this reader believes there are enough terrible things in the world without having to read about them. They're not looking for literature that changes the world, just a solid, funny read that doesn't bring them down. I had to pick two because I couldn't decide between them.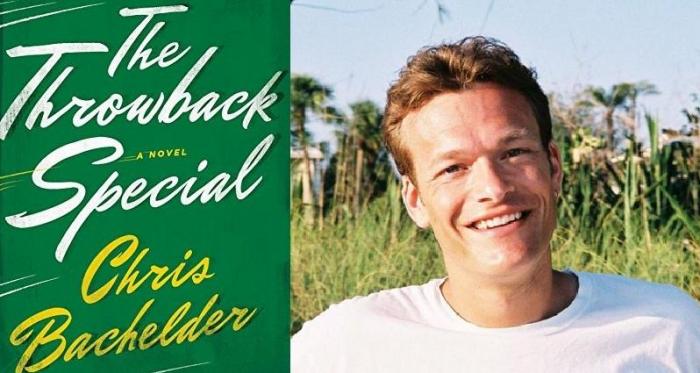 Dozens of authors presented at the National Book Award Panel at this year's Miami Book Fair. If you believe the folks who came looking to buy Chris Bachelder's Throwback Special afterwards, he was the only funny one. It's a satire on masculinity that's as much about football as Art of Racing in the Rain is about car racing, so don't worry; if you hate sports, you'll still find this hilarious.

You read Where'd You Go, Bernadette? of course. Well, even if you didn't, whoever you're shopping for probably did. And trust me, they loved it. They've been waiting for Maria Semple's follow up, Today Will Be Different, for a long time; don't disappoint them.

Stuff Their Stocking With Fun
A cross between Amelie and the Ray Bradbury short story "The Wonderful Ice Cream Suit," Antoine Laurain's The President's Hat is a charming gem of a novel.
Happy Endings Are For Saps
This reader thinks that readers who want happy endings aren't doing it right. The dustjackets they like are sprinkled with words such as "harrowing," "stunning," and "gut-wrenching."  The perfect novel in this vein doesn't drag you through filth and muck for the sake of filth and muck. Think of it more as the cracks that let the light in. Cormac McCarthy's The Road comes to mind. So does Room by Emma Donoghue.
While it doesn't aim as high as those last two, I invite you to consider Jessica Knoll's Luckiest Girl Alive. For a book that's marketed as a thriller, this debut packs an emotional wallop most novelists would envy.

Make a Spellbinding Stocking
Yeah, "spellbinding" is another well-worn adjective for these offerings.  Few books in recent memory have burned through bookseller's jaded facades like Max Porter's Grief is the Thing with Feathers, a pitch-black funny novella that's as distilled as a poem, as emotionally honest as any memoir, and as haunting as a melody.
For the Budding Creative
Let's take a break from the big book vs. little book format and give you two pairs of artsy fartsy folks – the wannabe writer and the wannabe artist.

Let's get beyond the big three (John Dufresne's Lie That Tells a Truth, Stephen King's On Writing, and Anne Lamott's Bird by Bird) and talk about books that will help the writer in your life stand out. Roy Peter Clark's How to Write Short is the perfect book for the 140-character age. It teaches you maximum impact with minimum words. Focusing on memoir, Margot Leitman's Long Story Short calls itself "the only storytelling guide you'll ever need." That's 100% accurate. And you don't need to be a writer to want to tell good stories, so really, this is another one that should be in everyone's stocking.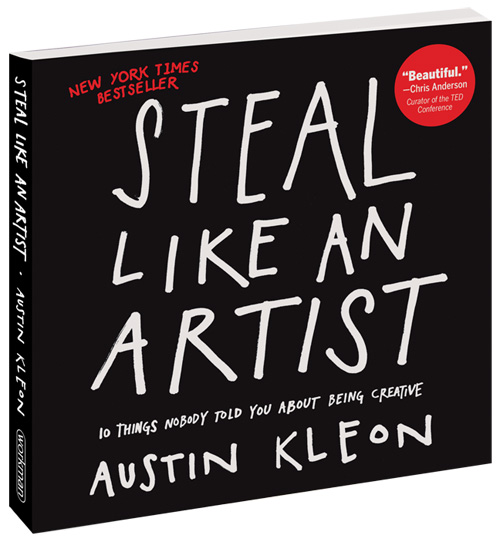 For artists, I suggest How to Be Interesting by Jessica Nagy and Steal Like an Artist by Austin Kleon. These slim volumes offer practical advice in fun, graphic form. They make great stocking stuffers, too, so maybe choose both. Nagy's is more focused on standing out in a crowd – particularly online – while Kleon's boasts fun exercises to try.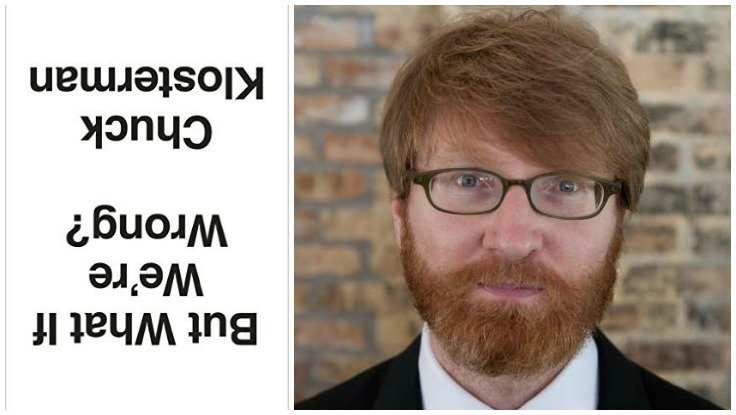 For People Who Want To Have Better Conversations.
Your friends and family are just regular folks. By that I mean they're fairly stupid (no judgment; I take Buzzfeed quizzes while my New Yorkers pile up and gather dust). When it comes to dropping something fascinating into conversation, we could all use a little help. The premise (and subtitle) of Chuck Klosterman's But What If We're Wrong? is "thinking about the present as if it were the past." He explores the resurrection of Melville's Moby Dick from obscure borderline whaling manual to the assignment your Language Arts teacher tortured you with. Arguing over today's equivalent – across books, film, TV, and culture – will provide hours of entertainment.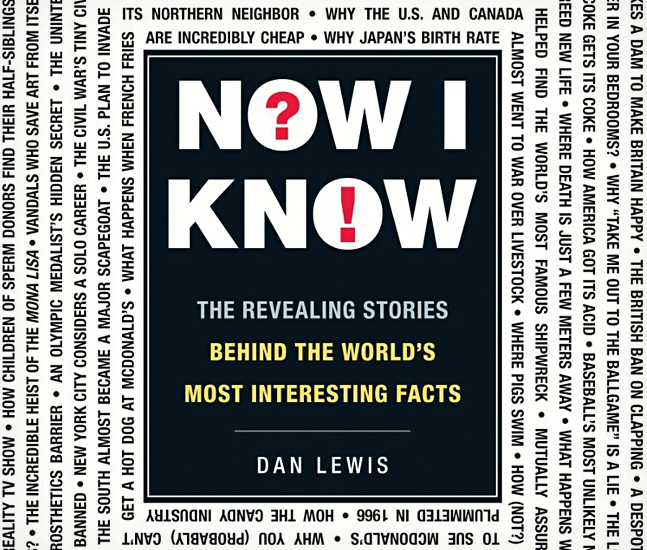 The Knowledgeable Stocking
Jimmy Wales founded Wikipedia because of his obsession with knowing everything, and his favorite thing in life is Dan Lewis's email newsletter "Now I Know." For your luddit friend, Now I Know: The Revealing Stories Behind the World's Most Interesting Facts will be brand new – and brilliant! – information.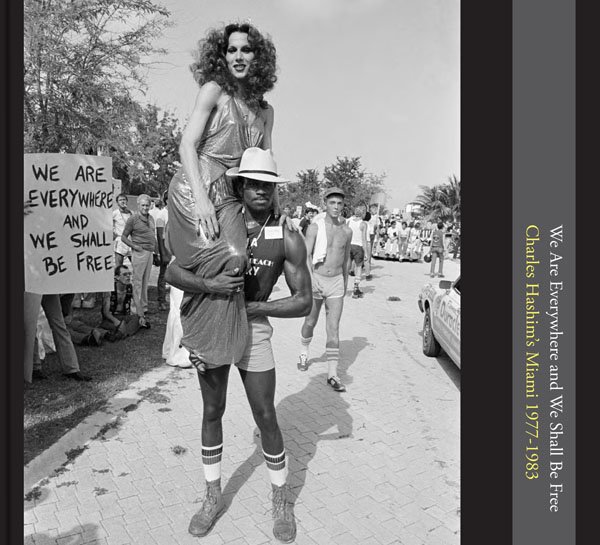 Local Love
Got someone curious about Miami? From local non-profit Letter16 Press comes We are Everywhere and We Shall be Free: Charles Hashim's Miami, 1977-1983. Edited by journalist Brett Sokol, Charles Hashim – director of the Photography Department at Miami Dade College for nearly four decades – shows what was happening in Miami behind the headlines. I hesitate to say it captures the "real" Miami, but it's a homegrown labor of love that comes much closer to doing so than many coffee table books of its stripe. Anyone looking to for a gift that captures what's unique about Miami could do no better.
Stuff Miami in Your Stocking
Could it be anything besides Cubanisms? Accompanied by illustrations from Gustavo "Garrincha" Rodriguez, Pedro Menocal offers a humorous look at what makes the Cuban language distinct.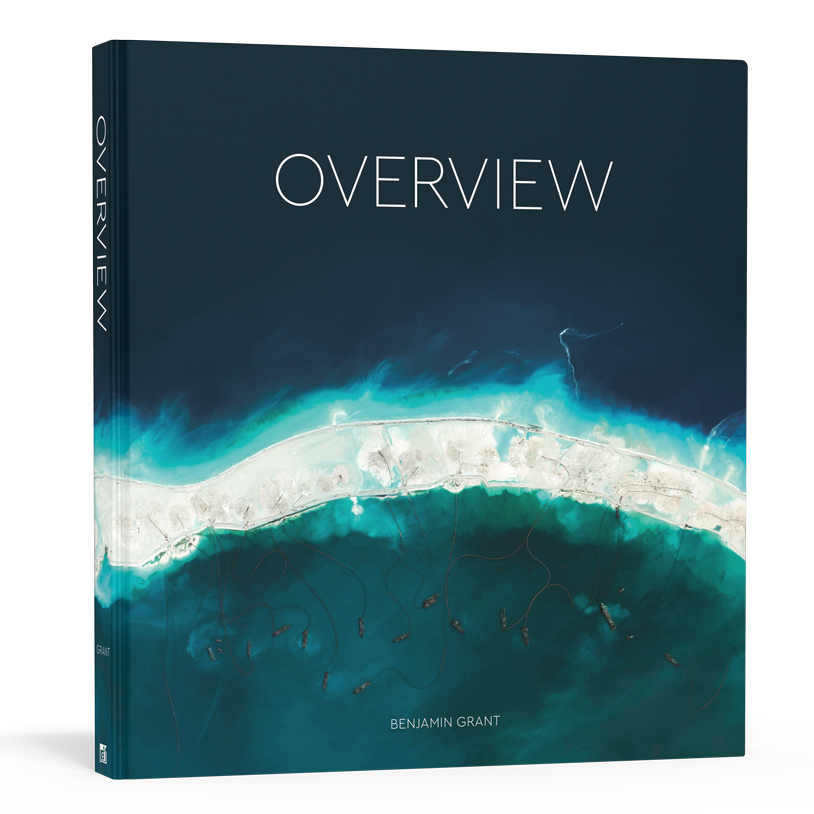 For the Non-Reader
You want that perfectly wrapped, portable rectangle but you know this person hates to read. Enter Overview: A New Perspective of Earth. Remember sixteen years ago when every coffee table had to have Yann Arthus-Bertrand's Earth From Above? Well this is like that, except that instead of helicopter photos, Benjamin Grant stitches together various satellite images to tell us a story about the earth. The feeling you get when you read a passage that knocks you back a pace and makes you think? You can give a non-reader that feeling, with this book.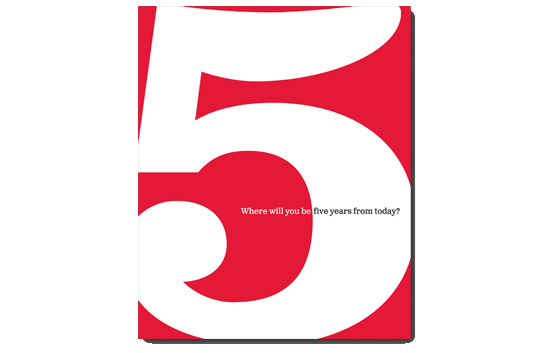 The Semi-Literate Stocking
The glorious thing about this simple self-help guide is that it's actually helpful. Even better for the non-reader in your life, there's nothing to read because you're the one filling it. Whatever your life goal happens to be, Dan Zara's 5: Where Will You Be Five Years from Today? is filled with prompts to start the five-year action plan you didn't even know you had in you.
From Left Field
I'm throwing these out there just based on sales. I haven't heard about them in literary circles yet we can't keep them on the shelves, and I'm having a tough time seeing what the fuss is about.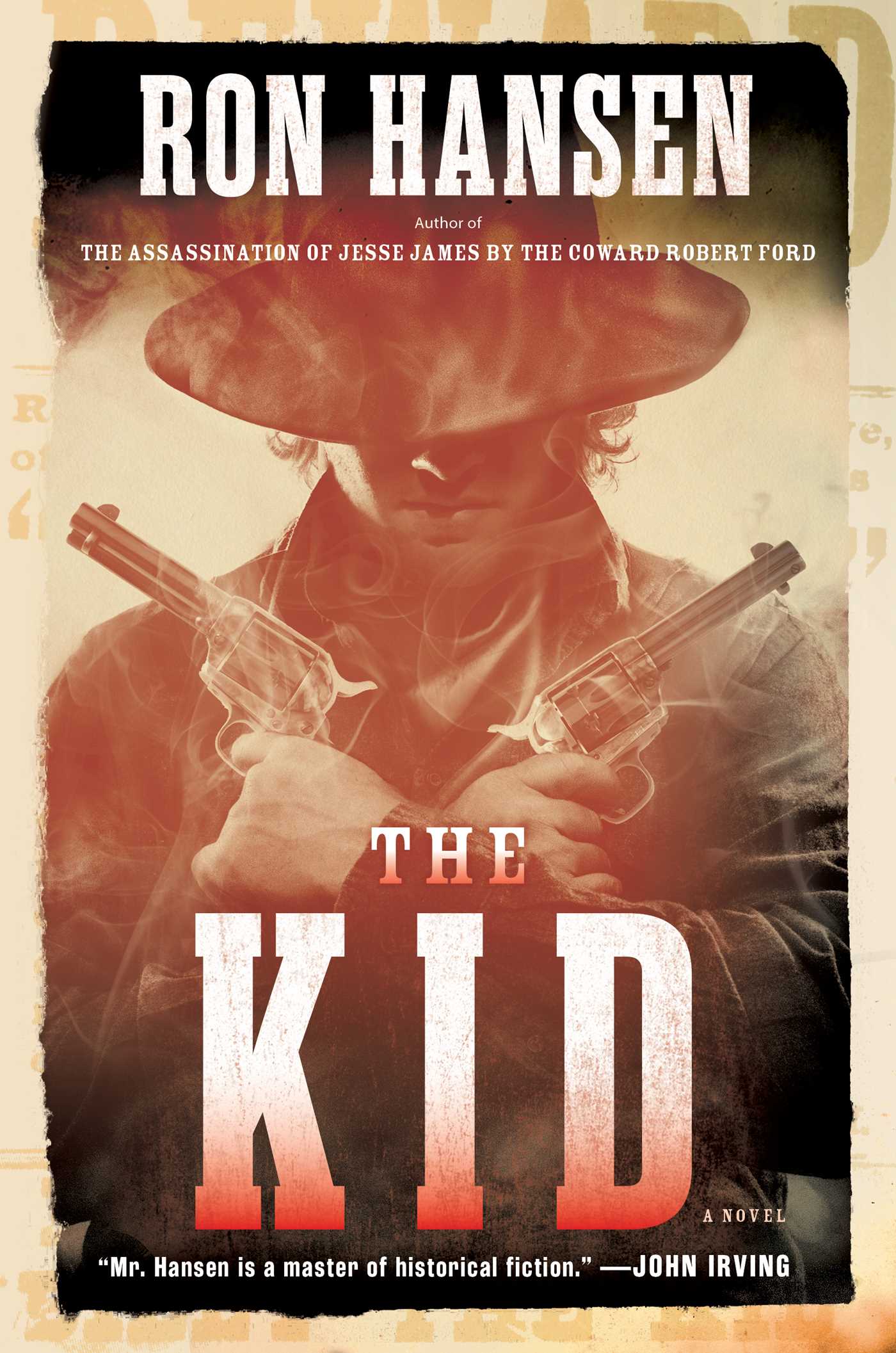 Ron Hansen's The Kid is the fictionalized story of Billy the Kid we didn't know we needed. I loved Young Guns when I was a kid, and a good western is a joy, but this is doing better than it should. Check it out and let me know why.
Stocking Head-Scratcher
For mystery hits, it begins and ends with 160 pages of Diary of an Oxygen Thief. Know one knows who the author is despite the fact that it's self-published. I mean, someone had to see the guy dropping them off at some point. Did it become popular because it was so hard to get? Or was it so hard to get because it was popular? Well, now that Gallery Books has picked it up you can decide for yourself. Hopefully, anyway. The latest reprint is promised to hit distributors around the 23rd.
For the Person Who Has Everything
Atlas Obscura by Joshua Foer, Dylan Thuras, and Ella Morton is 480 pages of offbeat wanderlust. Five years in the making, leaf through it and you'll be hypnotized. Your friend has seen everything the world holds, most of it twice? Well, they ain't seen the place described here.
Stocking Surprise
Don't let the $25 price tag fool you, Richard McGuire's Sequential Drawings: The New Yorker Series is a hardcover about the size of four decks of cards packed tightly together. While it provide as many hours of entertainment as four decks of cards? Likely not. One, sure. But four? That's a lot to expect from a series of line drawings.
Books to Buy for Aaron
You're so grateful to me for lending my expertise that you're wondering how to thank me. That's very kind of you. I'll take payment in books.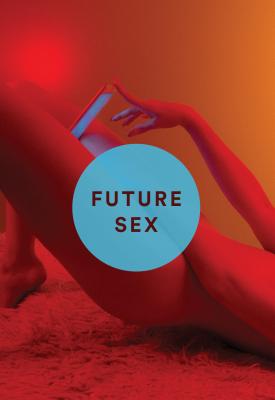 Emily Witt, Future Sex
An exploration of sexual culture that explores how we connect in the digital age and the fringes of sexuality.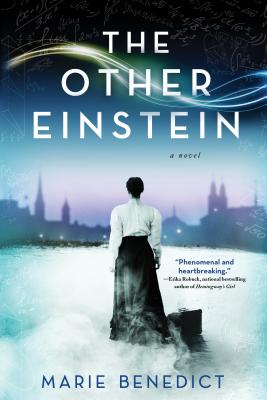 Marie Benedict, The Other Einstein
What Therese Anne Fowler did for Zelda and F. Scott Fitzgerald with Z, or Nancy Horan did for Frank Lloyd Wright and Mamah Cheney with Loving Frank, Marie Benedict does for brilliant physicist Mitza Maric and the guy she married, Albert Einstein.
Bob Graham, America: The Owner's Manual
The subtitle of Florida Senator Bob Graham's book is "You Can Fight City Hall – and Win." This is a civics lesson worth paying for.
*You know how I said these aren't necessarily the best books of the 2016? When Breath Becomes Air is the exception.