Last Saturday was the first celebration of Independent Bookstore Day at our local Coral Gables gem: Books & Books. It was so much fun and I had the opportunity to meet fellow book nerds including David Klock (the Dean of the College of Business at FIU) and Dani (the friendliest volunteer at Books & Books). I also met renowned local Chef Allen Susser and Jazz Jennings, the author of I Am Jazz.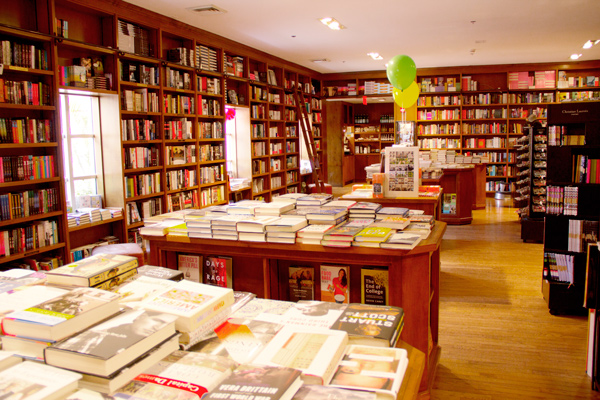 Preschool Story Time
There was a full day of book related activities starting with story time for preschool aged kids at 10am. Maria Caballero, the director of Vanguard Children's Academy, read different stories to the children with interactive questions and animals boards.
YogaMusic
Then, Cynthia Zak, the author of the book El Maestro eres tú, lead a YogaMusic session for children and adults. What is YogaMusic? It's an entertaining workshop where Cynthia leads a variety of strength and coordination exercises for participants of all ages. The goal is for the participants to leave more confident and relaxed through singing, jokes, and movement. Everyone who took part in the YogaMusic workshop left with bright smiles, relaxed shoulders, and stronger cores. Cynthia can teach a YogaMusic workshop at your next event. Check out her website for more details. elmaestroerestu.com
Jugo Fresh Freebies
Chris & Amy from Jugo Fresh had water and smoothies for everyone! Keep an eye out for their Coral Gables location opening soon at 2561 Ponce de Leon Blvd. I can't wait to stop by for cold-pressed juices and smoothies.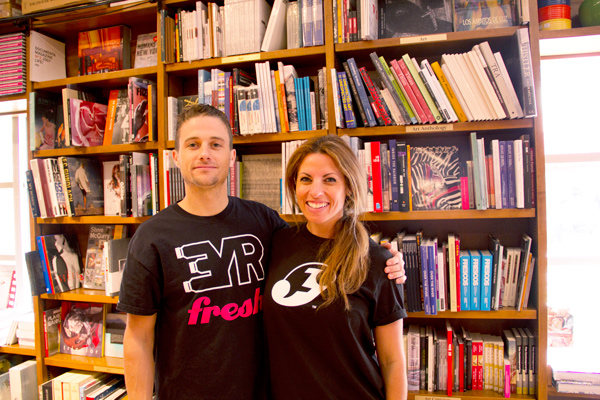 Jazz Jennings
At 3pm Jazz Jennings made an author appearance for her book I Am Jazz.
From the time she was two years old, Jazz knew that she had a girl's brain in a boy's body. She loved pink and dressing up as a mermaid and didn't feel like herself in boys' clothing. This confused her family, until they took her to a doctor who said that Jazz was transgender and that she was born that way. Jazz's story is based on her real-life experience and she tells it in a simple, clear way that will be appreciated by picture book readers, their parents, and teachers. Jazz Jennings is twelve years old. She is an honorary co-founder of the TransKids Purple Rainbow Foundation (www.transkidspurplerainbow.org). She has appeared on the Oprah Winfrey Network, 20/20 specials with Barbara Walters, and The Rosie Show, and she speaks at schools and conferences across the country.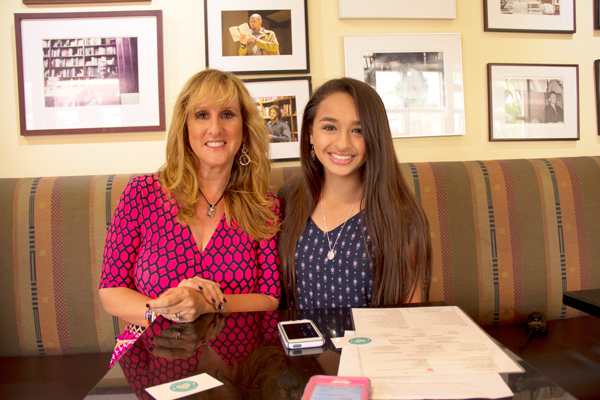 The festivities continued through the night with an appearance of Elliot Ackerman, author of Green on Blue, music in the courtyard and wine tastings.
Exclusive Merchandise
Books & Books had a selection of Exclusive Merchandise for the event. I grabbed a copy of Days Like This Story Collection
A collection of personal essays (and a few short stories) by many of our favorite writers who were given the prompt, "My _______ From Hell" and set loose. The results – which cover everything from online dating to the death of a childhood classmate – are often laugh-out-loud, frequently heartrending and sometimes downright jaw-dropping. With cover art by Rich Black
I hope you enjoyed Indie Bookstore Day 2015 as much as I did. If we didn't meet at this event, I hope to meet you at another fun happening around town!
Why do you prefer to shop at Books & Books?