We love celebrating food with you, and today we salute National Croissant Day. The crescent-shaped roll is served on more than just breakfast menus across South Florida. For that reason, we have put together a list of places to enjoy croissants after 5pm today.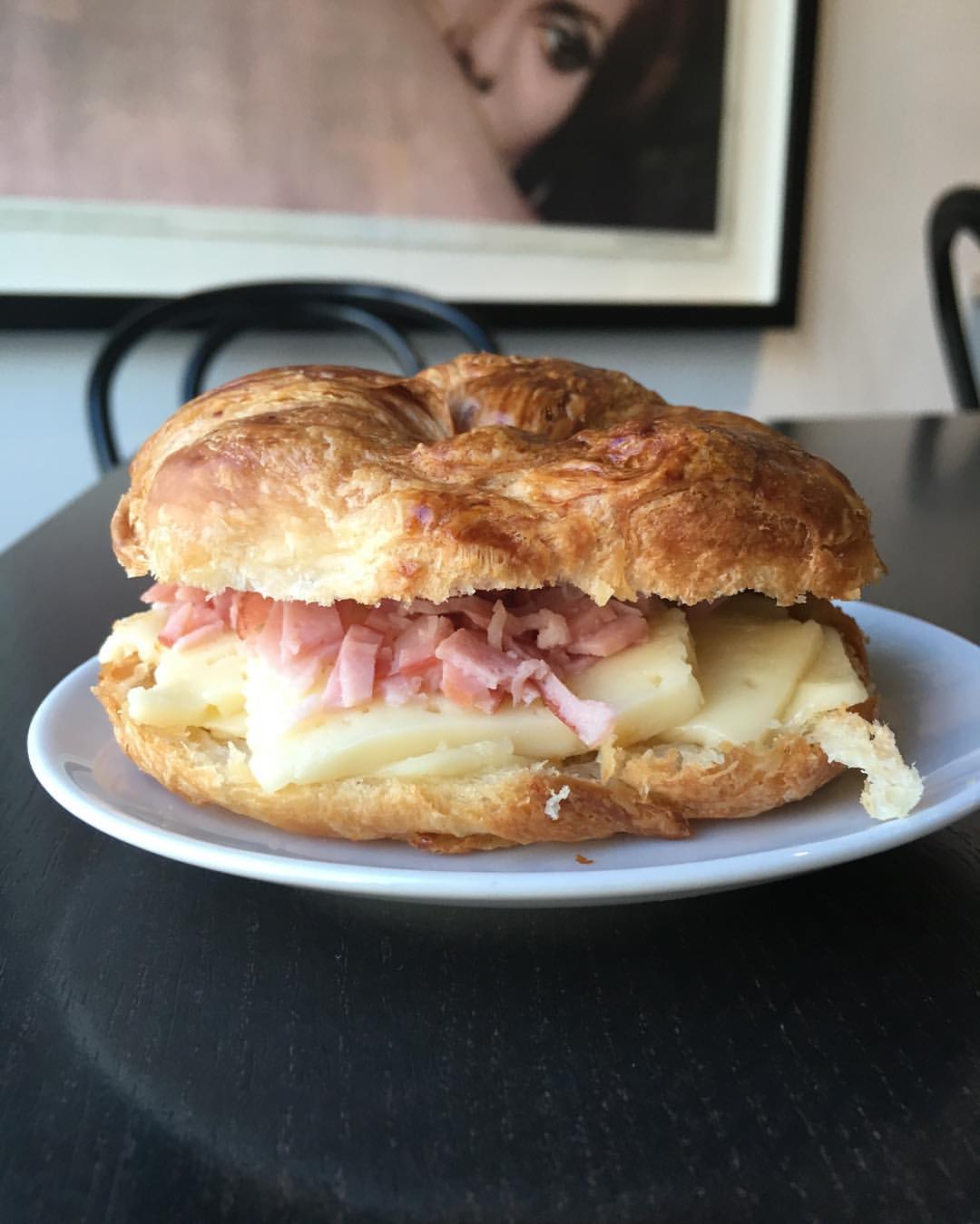 Atelier Monnier | Open till 7 PM
This French Bakery and Wine Boutique will offer you treats made with fresh and natural ingredients. Come in and try their croissants in either large or mini versions. On the menu: Almond, Chocolate, Chocolate + Almond, and Plain Butter croissants.
Bachour Bakery + Bistro | Open till 7 PM
Find yourself here and discover flavors from around the world. Their flaky croissants are just the beginning. You will love their artful desserts (small cakes), macaroons, and delicious fruit tarts. But why we're here: Nutella, Pecan, Ham and Cheese, Plain, and Cheesecake croissants.
Breadman Miami Bakery | Open till 7 PM
Eat. Love. Bread. We live by that motto as well. They have something for everyone from Cuban sandwiches, empanadas, pastries and cakes to feed dozens of your closest friends and family. Grab a few of these to take home: Ham + Cheese and Plain croissants.
Buena Vista Deli | Open till 9 PM
The Miami Design District keeps things moving. Take a breather here and enjoy artisanal crafted breads baked daily. Their French style blends into favorite selections such as sandwiches and Panini. Get chummy with these: Chocolate + Almond, Chocolate, Almond, Butter croissants.

Chocolate Fashion | Open till 7 PM
Chocolate is always in style. Get your custom fit here and enjoy any one of their delectable desserts, pastries or high quality breads. The Master Chef specialty includes flourless cookies. Today we want: Ham and Cheese, Plain, and (more) Chocolate croissants.
Panther Coffee | Open till 9 PM
Better known for their brews made from the small-batch roasting of coffee beans, there is something more to take with your coffee. Behind the glass you will find an assortment of cookies and baked goods. Among them: a large buttery and flaky croissant that practically pulls apart in slow motion.
Small Tea | Open till 10:30 PM
This tea sanctuary offers an elegance that fits well within Coral Gables. While many come in to sip freshly steeped teas, others enjoy hot sandwiches, sweet and savory salads, or even macaroons among other desserts. What about those Nutella cookies, yeah? We love the variety. Among them: Whole Wheat or Multigrain croissants, Spinach and Feta, Almond with powdered sugar, Chocolate, and even Chocolate + Merengue croissants.
When it's time to clock out, hit up any of our favorite spots listed above to enjoy a sweet or salty treat (while supplies last). Wishing you a Happy National Croissant Day!