A burger for breakfast, lunch, or dinner; those are the kind of options we like. And with a beautiful location facing Miracle Mile, having burgers all day at BurgerFi can make every meal that much better with 100% certified Angus beef.
When fashion blogger, Natalia Lilly, invited me to dinner at BurgerFi I gladly accepted. I knew the company would be awesome; we'd talk about blogging adventures, boys, our love of food, and still about boys. What most surprised me was the juicy burgers and crispy fries we were about to devour.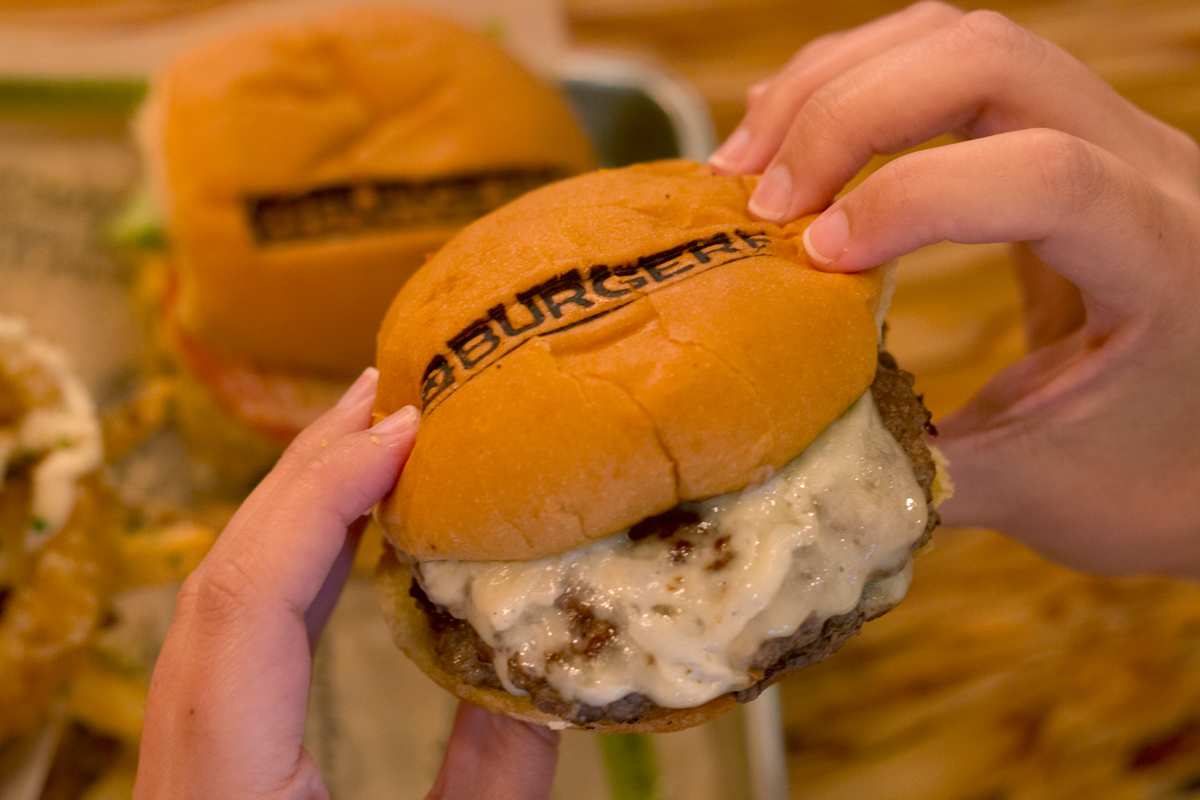 Like true #bossgirls, we had to order The CEO. This is one to cause an impression. It is prepared with a double wagyu and brisket blend. Then the burger is topped with aged Swiss cheese, a homemade candied bacon-tomato jam and truffle aioli. Safe to say, no aioli was lost in the process. Anything that dripped off the burger was just used as dipping sauce for the hand-cut fries.
We also couldn't miss out on the Breakfast All Day Burger. Being that it is the most important meal of the day, this burger was at the top of our list. With all natural Angus beef—no hormones or antibiotics—we could taste the goodness in every bite. And you can't have breakfast without some bacon, maple syrup, a fried egg, and pan-fried hash browns. Yes, that's all in the burger, too!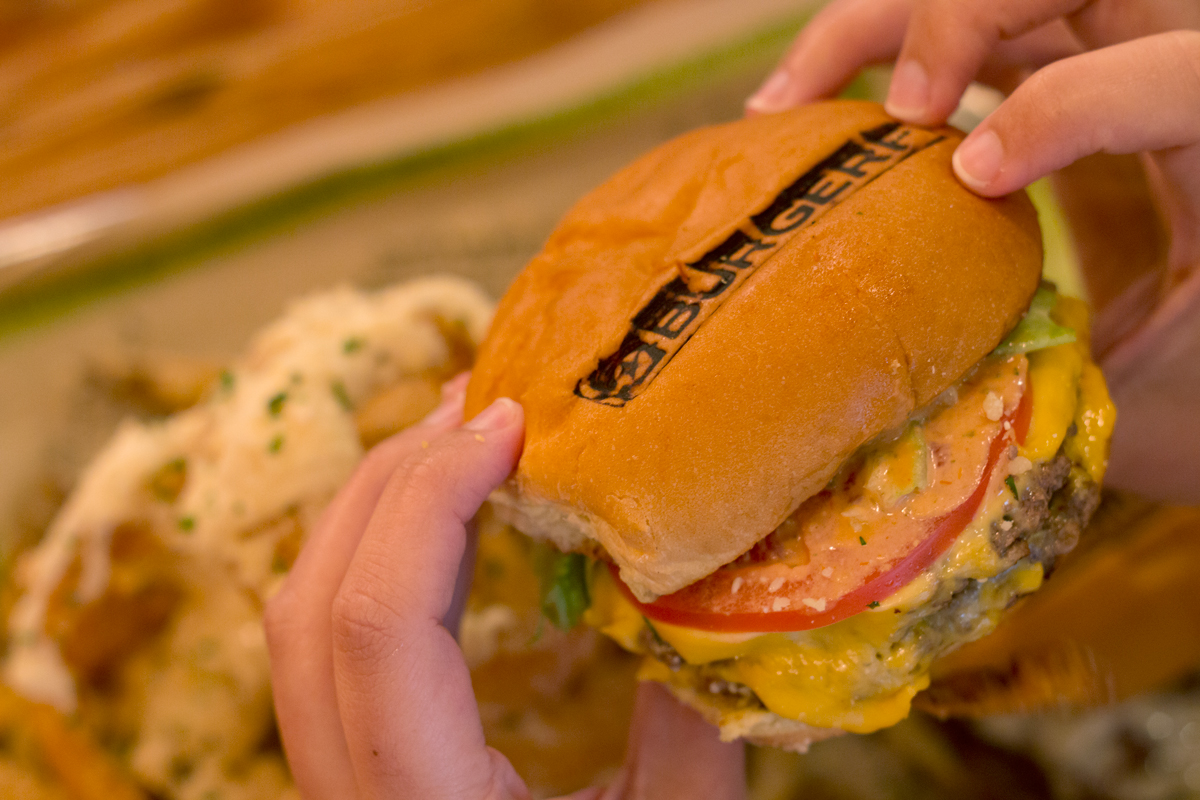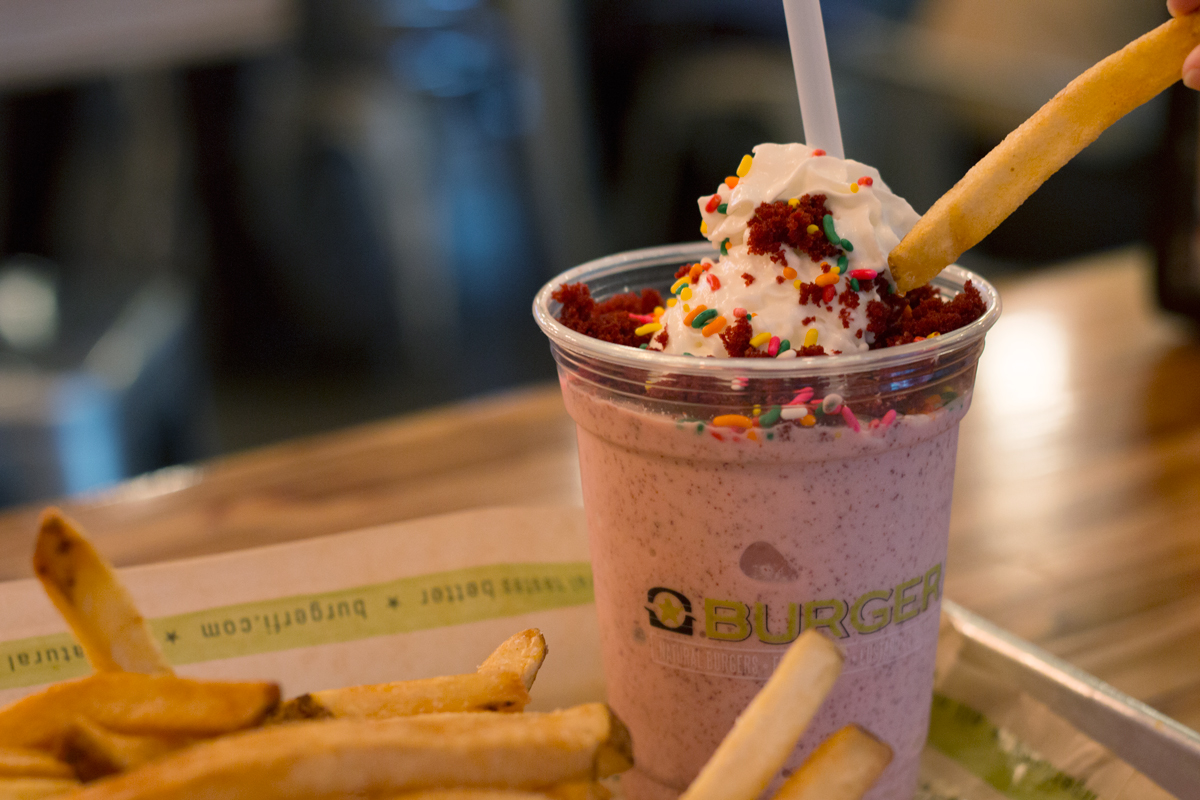 Top it off with American cheese, grilled mushrooms or even a little chili. The combinations are endless between the buns. But if you prefer a lighter option, BurgerFi also serves the Vegefi Burger. Wrap it between lettuces or a multigrain bun, the patty is made with quinoa and fresh-cut veggies.
With full bellies, we still managed to toast the night with two of their creamy shakes. Custard Concretes is the way to go. Some options include chocolate custard, peanut butter, and brownies. Other rich flavors are red velvet and the coffee mocha. I could wake up to that.
Find BurgerFi at multiple locations across South Florida. For more information, go on their website here to check out the menu and find out more about their preference to being more natural.