The following list was curated by one of my favorite booksellers. George Henry works at Books & Books and it a true Southern gentleman. Stop by Books & Books and finish your holiday shopping – and tell them Coral Gables Love sent you!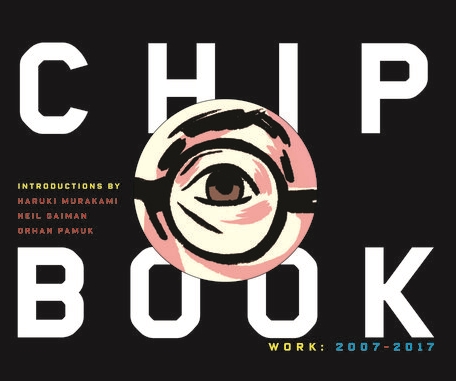 According to the Huffington Post, "Chip Kidd is the Meryl Streep of book design." At the forefront of a revolution in publishing, Kidd's iconic covers, in large part inspired by memorabilia and comics, have influenced an entire generation of designers, artists, and the book world.
CHIP KIDD: BOOK TWO: WORK 2007-2017 picks up where Book One left off showcasing his impressive body of work from the past decade as well as new works yet to be seen this year. We see not just hundreds of his recent projects, but the working processes behind them–thoughts, sketches, revisions, scrapped drafts, and triumphant final versions. The bestselling authors he has worked with include the likes of Cormac McCarthy, John Updike, David Sedaris, Augusten Burroughs, Mary Roach, Oliver Sacks, and Elie Wiesel. He has created movie art for entertainment powerhouses like J.J. Abrams, DC Comics, Universal Pictures, and Paramount Pictures, and, he is known by geeks worldwide for his comic book and graphic novel work.
George Henry describes it, "Stocking stuffer extraordinaire! You can find this book on the DAP/Artbook table. Strangely soothing."
Japanese photographer Masao Yamamoto (born 1957) trained as an oil painter before discovering that photography was the ideal medium for the theme that most interested him-the ability of the image to evoke memories. Small Things in Silence surveys the 20-year career of one of Japan's most important photographers. Yamamoto's portraits, landscapes and still lifes are made into small, delicate prints, which the photographer frequently overpaints, dyes or steeps in tea. Edited and sequenced by Yamamoto himself, this volume includes images from each of the photographer's major projects-Box of Ku, Nakazora, Kawa and Shizuka-as well as installation shots of some of Yamamoto's original photographic installations. In the words of Yamamoto himself: "I try to capture moments that no one sees and make a photo from them. When I seen them in print, a new story begins."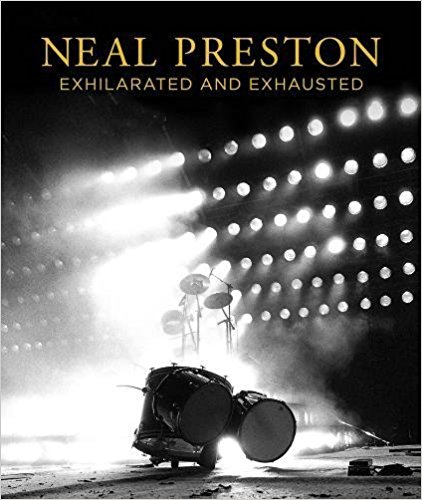 Rock and Roll photography–foreword by Cameron Crowe
Georgia O'Keeffe: Watercolors catalogues the first major exhibition of the nearly 50 watercolors created by O'Keeffe between 1916 and 1918, while she lived in Canyon, Texas. These years mark a period of radical innovation for the artist, during which she firmly established her commitment to abstraction. While her work in Texas is often understood as merely a prelude to her career in New York City, these watercolors and drawings mark a seminal stage in O'Keeffe's artistic formation, representing the pivotal intersection of her disciplined art practice and her allegiance to the revolutionary techniques of her mentor, Arthur Wesley Dow.
"Helen Levitt studied photography with Walker Evans. She is my favorite photographer." – George Henry
From high-society balls and fashion shoots to portraits of artists and scenes from urban life in France, this handsome volume-which features an open spine binding so that it lays flat to show off the photographs to their best advantage-showcases Doisneau's best photographs for Vogue Paris.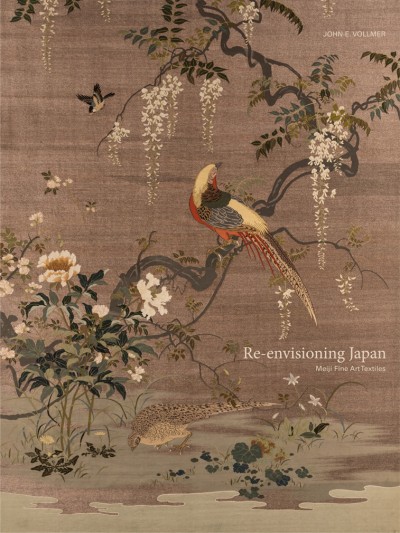 Re-envisioning Japan is the first truly comprehensive book on Japanese export textiles of the Meiji period (1868-1912), featuring stunning examples from all over the country. Lavishly illustrated, the book features fabrics that explore the craftsmanship and remarkable talent of Meiji artists and artisans who produced goods for export markets. The makers of Meiji textiles sought to modernize traditional modes of visual representation, aspiring to create "paintings in silk thread," at times even replicating specific Western paintings. More often, they collaborated with contemporary Japanese painters to create dazzling new images that more than ever before realized the aesthetic potential of silk thread as an artistic medium. This book showcases these spectacular ornamental textiles in dazzling color reproductions and many close-up details.
The definitive book on the work of a virtuosic and revered American photographer.
"You know, I don't know how one can walk by a tree and not be happy at the sight of it?" writes Fyodor Dostoyevsky in The Idiot. Perhaps this sentence might explain the subject of women in trees that was so popular between the 1920s and '50s and has until now never before been assembled in a book. The enthusiastic collector Jochen Raiss discovered this motif during his flea market excursions. These photographs feature young women at dizzying heights who, at times, smile into the camera as if they were in love. The publication assembles the finds from this charming genre that Raiss compiled over a period of 25 years. Whether the women are cheerfully dangling their legs, casually nestling in the branch forks or athletically climbing to the treetop, each picture has its own story to tell.