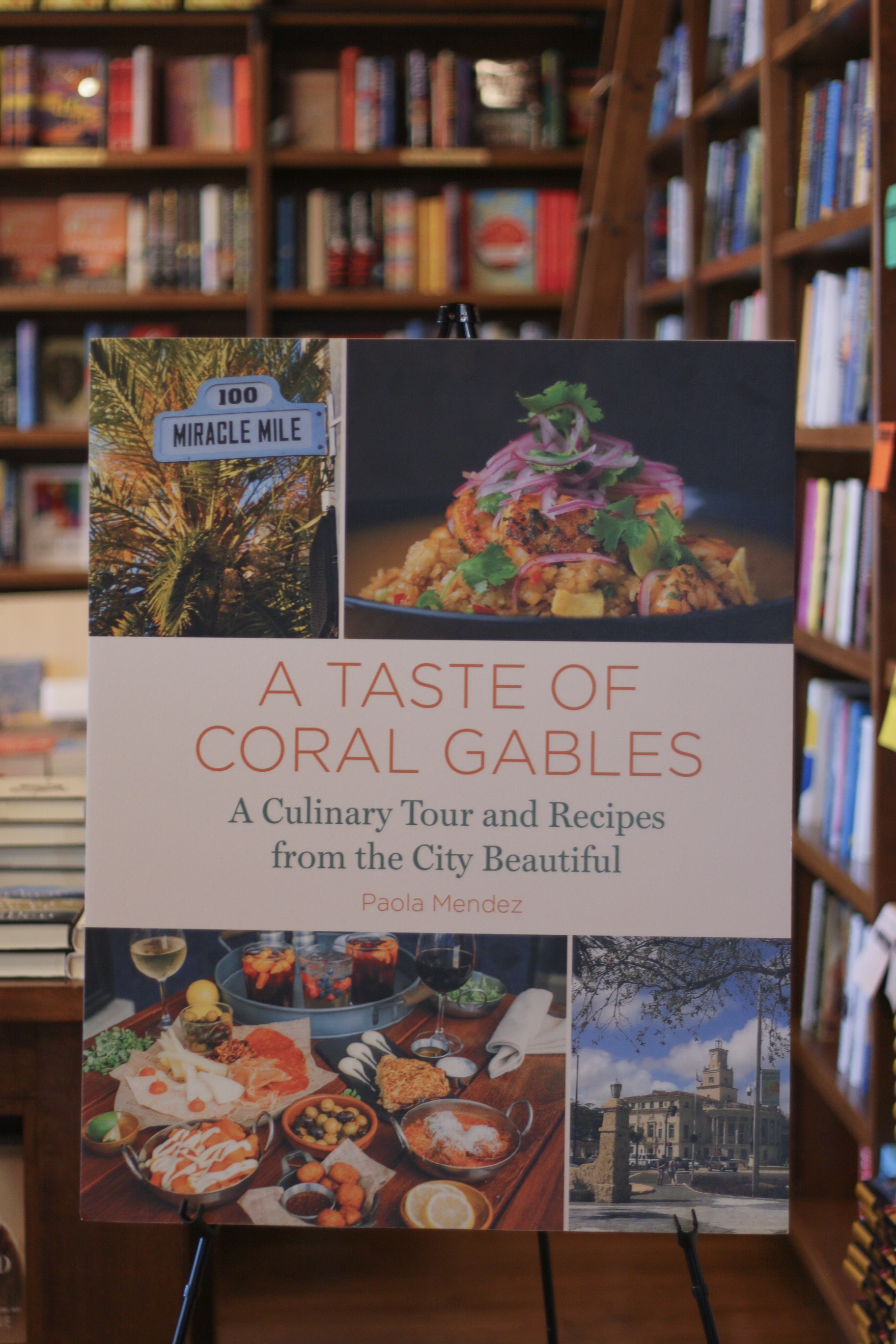 It's official! I am now a published author with a legit book launch and signing. My first book ever, A Taste of Coral Gables, was celebrated on Tuesday, September 17th at Books & Books in Coral Gables. A Taste of Coral Gables is a foodie guide to the City Beautiful featuring the restaurants within the city limits of Coral Gables, featuring the chefs and restauranteurs running them along with over 70 recipes of those restaurants for you to try at home. I want to give a big thank you to all the restaurants and chefs that participated in the book, Evan Benn for writing the perfect foreword, Books & Books, the City of Coral Gables, and everyone involved in the making of the book.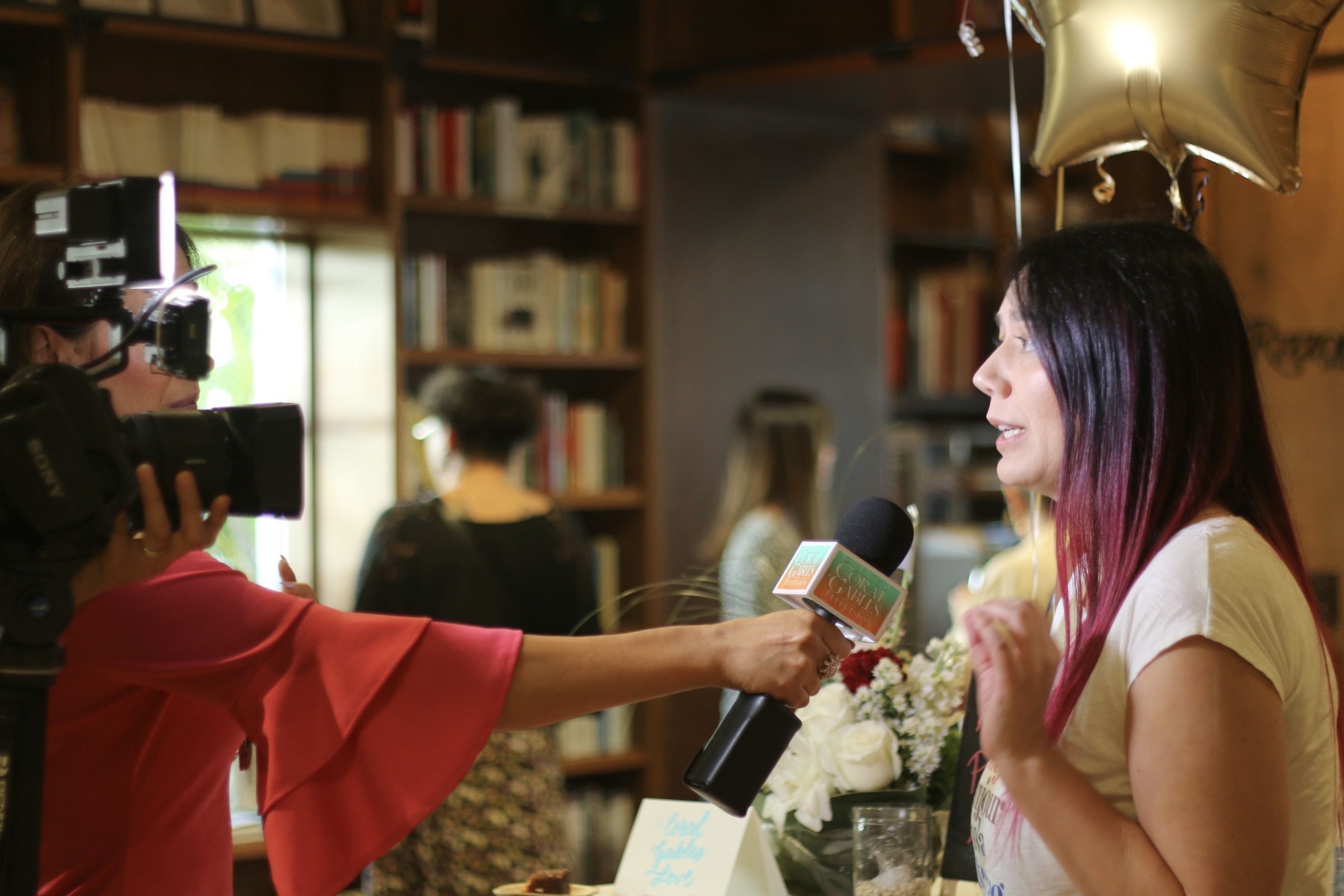 The night of the book launch the City of Coral Gables and Books & Books closed the entire independent bookstore to the public for a private red-carpet event of sipping wine, tasting food from various local restaurants, meeting local chefs and getting the book signed by the author – me!
It was a great experience signing copies of the book along with some of the featured chefs and meeting readers, residents of Coral Gables, and local foodies who enjoy hanging out in this city.
Madruga Bakery owner, Naomi Harris, was signing the book and giving samples of her Chocolate Rye Brownies – of which you'll find the recipe in the book. Bachour had Chef Swati Zunzunwala representing the famous bakery giving away macarons to the attendees.
Chef Beppe from La Fontana inside The Biltmore Hotel was signing next to me. He was one of the first restaurants to participate in the book and we reminisced about our adventures taking his photo for his bio.
Each attendee received a copy of the book, a special tote, and unlimited samples of bites and drinks. The evening's proceeds were donated to the Coral Gables Community Foundation and its funding of the Culinary Academy at Coral Gables High School.
After some shenanigans at the photobooth, signing all the copies of the book for attendees, and mingling with fellow foodies I went home happy after a successful event. Thank you to everyone who made it out and for your support.
If you're interested in purchasing a copy of A Taste of Coral Gables, you can find them for sale at Books & Books in Coral Gables located at 265 Aragon Ave, Coral Gables or online on Amazon. It's a great gift for anyone living in Coral Gables or anyone who loves to cook at home.