Today, I bring you the story of Jae's Jewelers – the oldest retail store on Miracle Mile. Just this year, Jae's Jewelers celebrated their 70th year in business on Miracle Mile. This fine jewelry store offers designer jewelry, estate jewelry, custom creations, pre-owned watches, repairs, and appraisals. If you are looking for a jewelry store to buy a special gift for you or someone else, it doesn't get better than this multi-generational family owned business.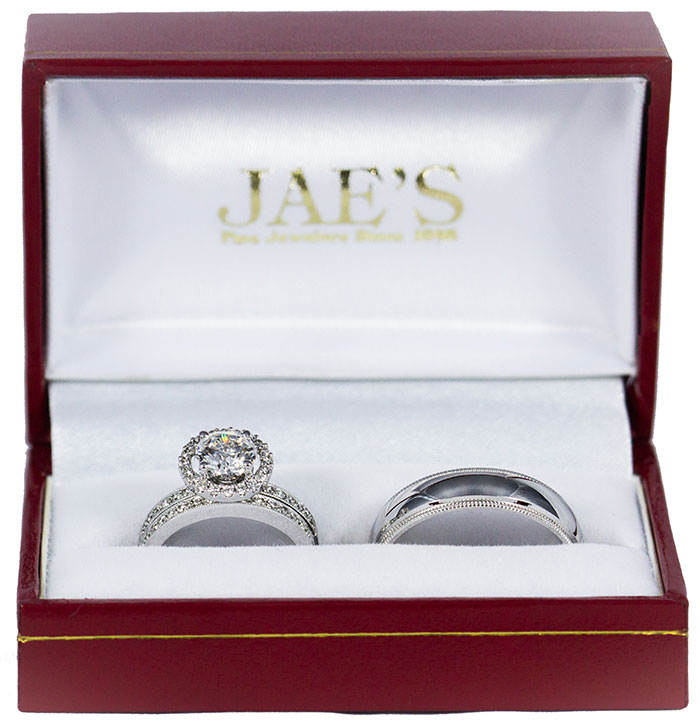 Walking into Jae's Jewelers makes you want to attend a ball, wear a fancy necklace with a low neckline dress, and dance the night away. There are beautiful necklaces, bracelets, rings, and earrings everywhere you look. They also carry men's designer lines and pre-owned watches such as Rolex and Montblanc. There is something for everyone. So if you have a special someone you want to show you really care, go visit Jae's Jewelers.
Even better, go to Jae's Jewelers with them! Jae's Jewelers has a wish list program where your loved one can create a registry of sorts with all their favorite pieces in the store. That way, when a special occasion comes up, you don't have to guess what they would like. You know exactly what they want while maintaining some mystery. This program sounds like a true stress reducer for those whose loved ones love jewelry.
John Hardy Collection
The Story of Jae's Jewelers
After serving in the navy during World War II, George Hornik decided to become a watchmaker. So he studied the craft of watchmaking and opened Jae's Jewelers with his wife, Helena, in 1945. The shop offered watch repair services for $1 and sold leather band accessories for 25 cents.
In 1956 George and Helena moved the business to its current location: 237 Miracle Mile, Coral Gables. Ever since that move, Jae's Jewelers has been a big part of the Coral Gables Community. In 1972, their son Bruce joined the family business. Bruce studied to become a certified Graduate Gemologist with the idea of transitioning the watch repair shop into a full-service fine jewelry store. With Bruce's new expertise the family business could now offer custom jewelry, gemstone identification, and gem repairs.
Now a days, the business is running on the third generation of Horniks. Bruce's daughters, Jennifer and Jillian, studied to become certified Graduate Gemologists from the Gemological Institute of America in Southern California. Now with three certified in-house gemologists Jae's Jewelers has become one of the largest independent jewelry stores in the United States.
In December 2014, Jae's Jewelers was recognized as the Coral Gables Chamber of Commerce's Retailer of the Year. To find out the latest Jae's Jewelers happenings visit them on Facebook or Instagram.
Coral Gables Love Reader Perks
Jillian Hornik wants to share a special promotion with you for being a wonderful Coral Gables Love reader. Show the coupon below and receive $50 off your first purchase of $200 or more. The promotion expires October 31, 2015.