*** Update 5/17/2018: This establishment has closed. ***
Have you been looking for a place where you can nurture you mind, body, and spirit? Zen Spot is a spa concept in Coral Gables offering services including acupuncture, meditation, yoga, facials, massages, bach flower consults, and much more. This holistic center is inspired by destination health spas such as Canyon Ranch in Tucson, Arizona. Zen Spot has everything you need for a well balanced life under one roof, while keeping prices more affordable than those destination spas.
The lower price point allows you to nurture yourself on a regular basis as opposed to saving up for a destination spa retreat. With today's culture of go-go-go, we tend to get overwhelmed by stress, depression, and emotions. The practitioners at Zen Spot will help you eat right, exercise, handle stress, navigate emotional management and stay accountable. For those looking for energy work, Zen Spot also offers Reiki chakra balancing and Aryuvedic body treatments.
Owner Denise Aslan wants, "Zen Spot to be that place that people in the community are looking for; and offers options to manage their stress. We have to learn how to live life better."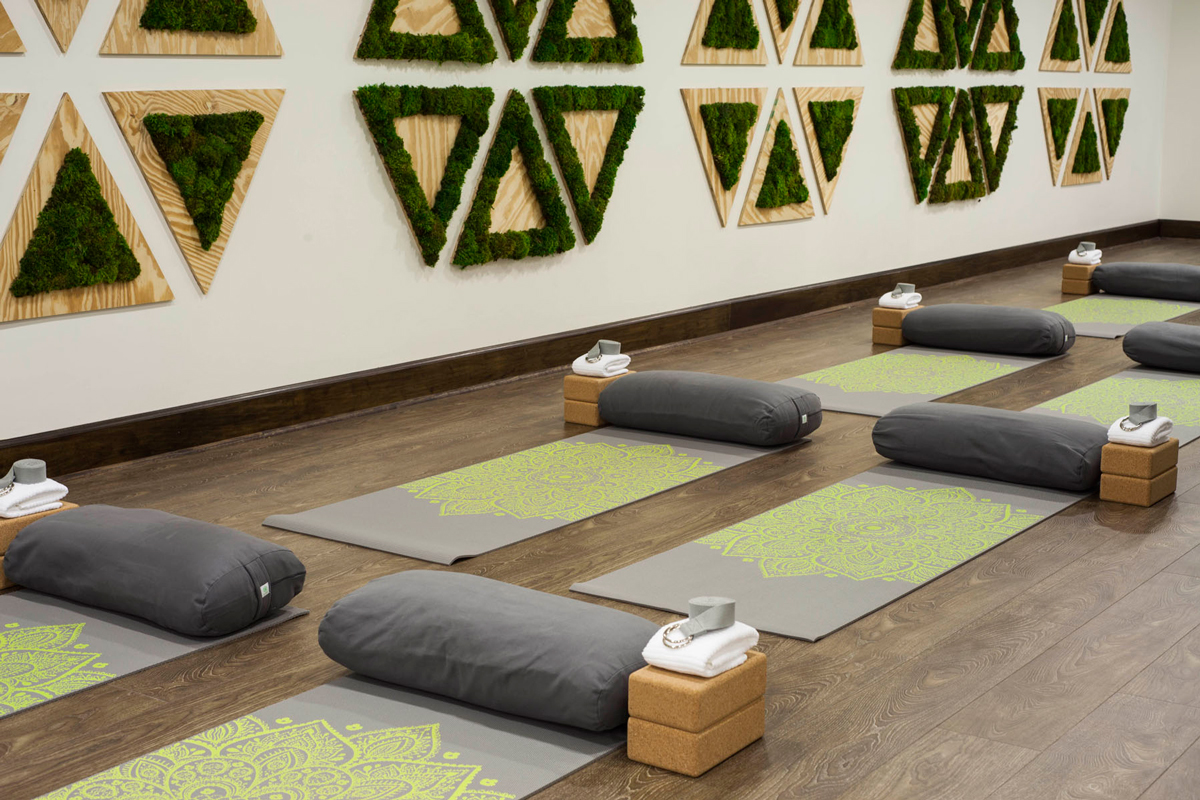 Wellness Wednesdays
Zen Spot hosts a weight loss support group every Wednesday. Each session is let by certified nutritionist and psychologist, Elke Zabinski. Elke is trained in dealing with emotions, behaviors and helping you achieve your weight goals. The workshop is designed to help find behavioral patterns behavioral and emotional components. Elke delves into who we are as eaters, talks about super foods, and strategies to achieve your personal goals.
Wellness Wednesdays are held every week and they are completely free. Each week the topic of the support group changes – past topics include: binge eating and causes of weight gain. Call (786) 708-8793 for more information on Wellness Wednesdays.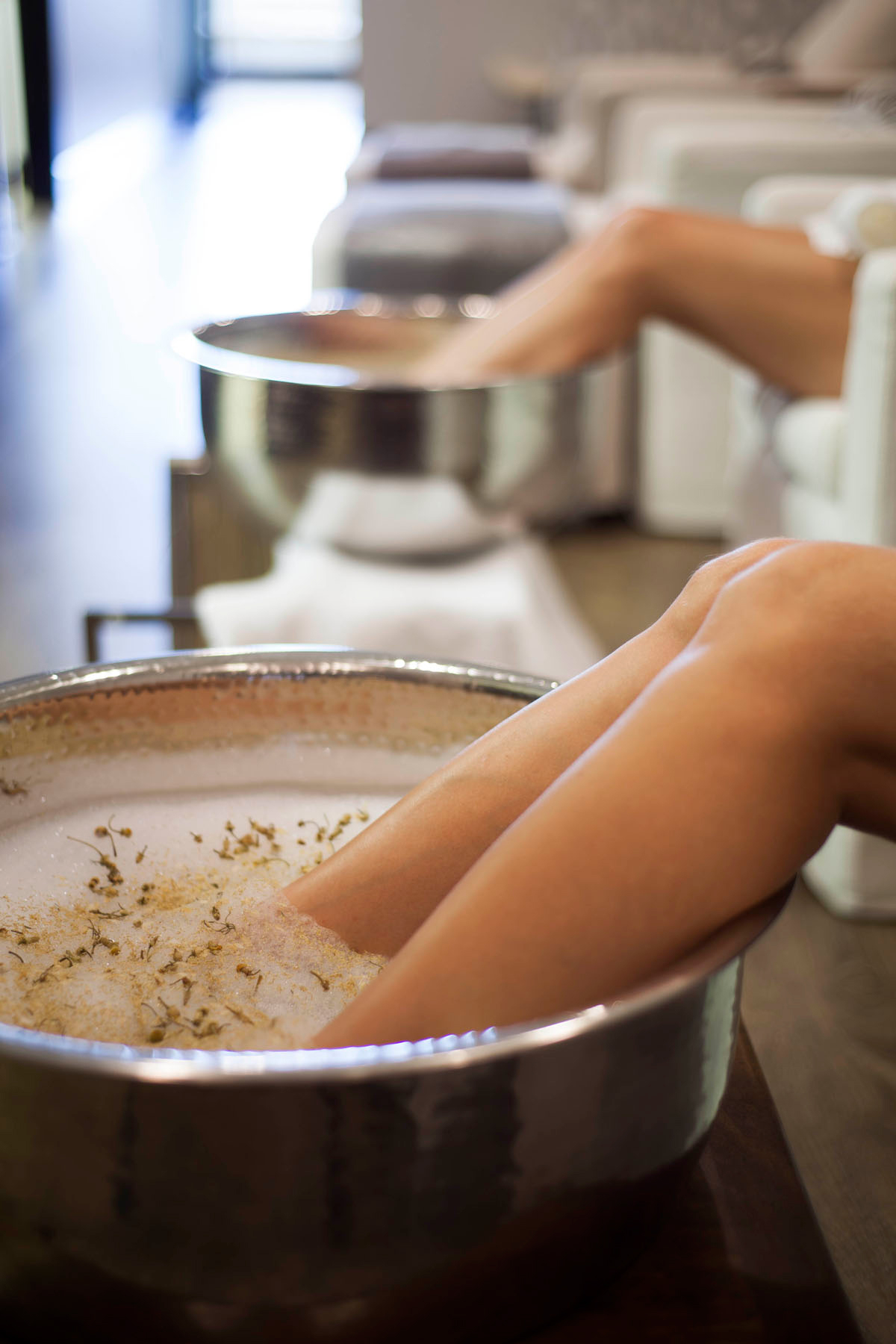 Sole Spa
The Sole Spa offers foot soaks; and it's a relaxing way to start a spa service. It's popular with couples and friends because you actually have time to spend together during your spa day. You can start with a foot soak and get an additional massage a la carte. Zen Spot is also popular with bridal parties. Foot soaks and massages are a nice group activity for the bride to bond with her girlfriends.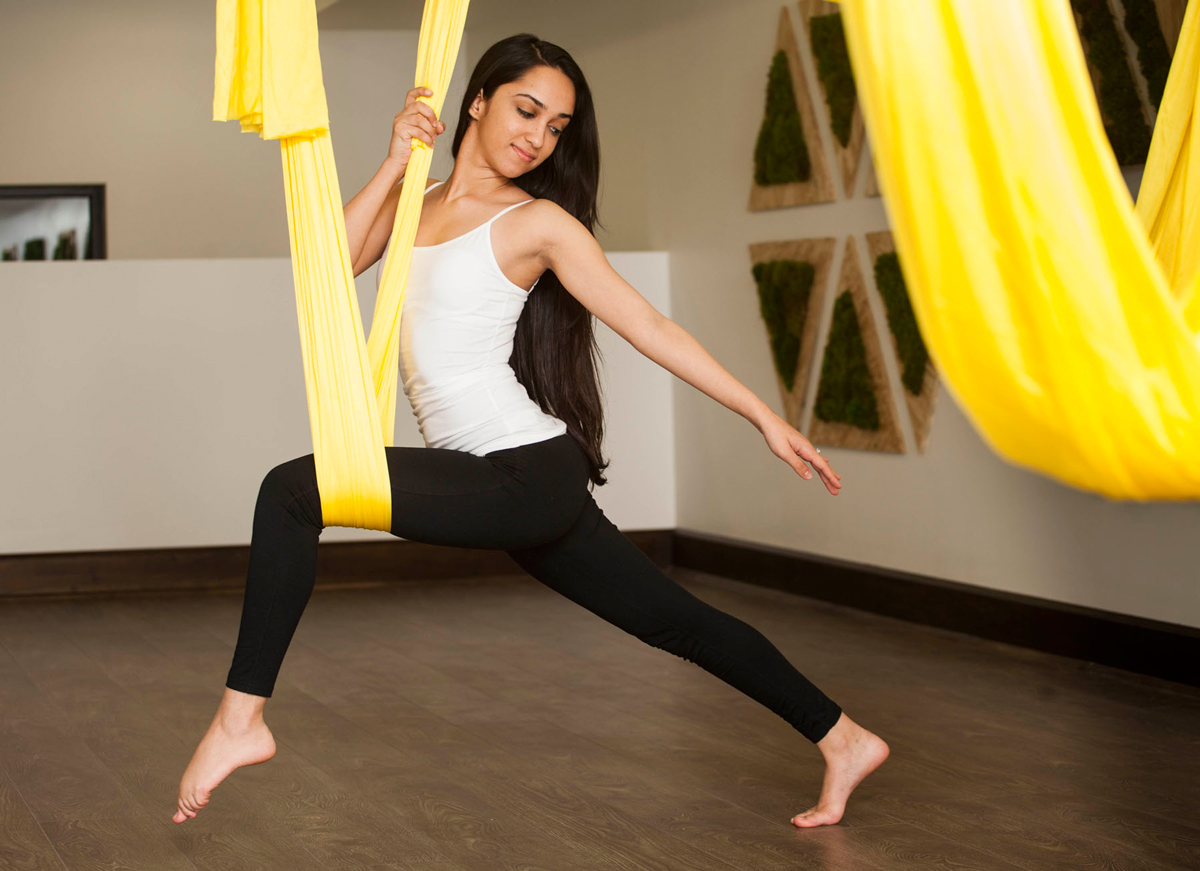 Aerial Yoga
Aerial yoga is similar to regular yoga. The difference is that you have a hammock prop with Aerial yoga that allows you to do more poses. The prop makes it easier to try new or advanced poses. You can build your strength and try inversion poses that are more difficult. Aerial yoga is also fun because you get to hang upside down. It brings out that kid again, plus increases blood flow to the brain.
Meet The Zen Spot Practitioners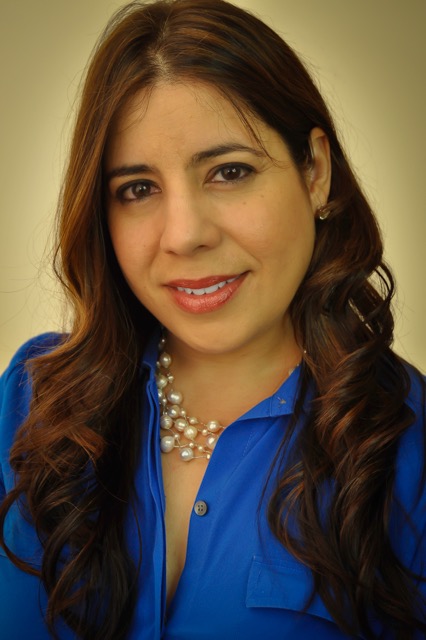 Dr. Christina M. Casado, A.P. is a Florida-Licensed Acupuncture Physician and Certified Chinese Medical Herbalist. Her credentials include Diplomate of Oriental Medicine; B.S. in Environmental Science from Tufts University in Boston, Massachusetts; a M.S. in Biology from the University of Missouri at St. Louis; and an M.B.A. from Florida International University.
Christina is a student of Japanese master Kiiko Matsumoto who has developed a style of treatment that combines classical Chinese medical principles with modern pathophysiology. This style acupuncture relies on palpatory diagnostic methods. This approach provides both the practitioner and the patient a real-time measure for the effectiveness of a treatment.
Originally a botanist for more than 20 years, Christina has been studying the medicinal actions of plants and their uses in medicine. She has extensive experience in international botanical science and was a plant collector for the Missouri Botanical Garden. Christina also formulates organic body care products and herbal preparations to complement acupuncture treatments.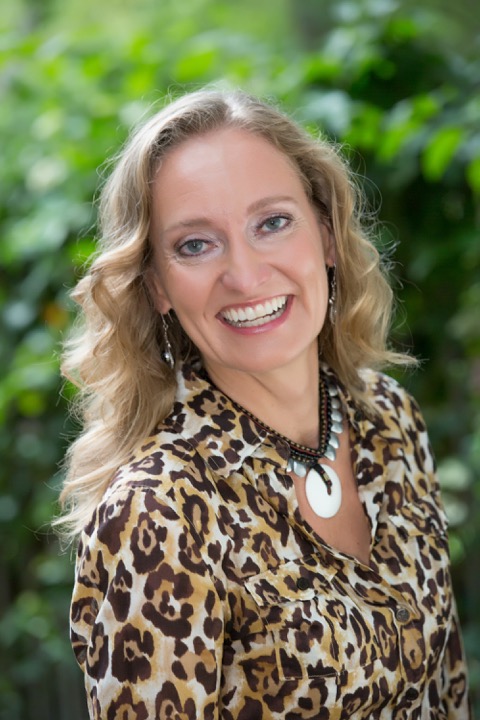 Dr. Tanya Pergola holds a PhD in Sociology and Social Psychology and is a Deepak Chopra Certified Vedic Master Educator. She has been practicing yoga for over 25 years and teaching yoga and yoga therapy for 10 years. Born in the United States, Dr. Tanya apprenticed with traditional Maasai healers in East Africa for a decade and learned an ancient style of life coaching from the elders. She is the award-winning author of, Time is Cows: Timeless Wisdom of the Maasai, and the producer, and is featured in the DVD Maasai Yoga & Meditation filmed on location in Tanzania.
Dr. Tanya completed certifications in Primordial Sound Meditation, the Perfect Health Ayurvedic Lifestyle Program and the Seven Spiritual Laws of Yoga at the Chopra Center in California. She also holds certificates in Intermediate Iyengar Yoga Instruction and the Yoga of the Heart — Cardiac and Cancer Therapy Certification Training.
Close to her heart is Terrawatu Tanzania, a pioneering organization she co-founded in 2000. Terrawatu has initiated and managed dozens of projects, building lasting bridges between communities in Africa, the United States and Europe.
At select times of the year, Dr. Tanya leads Healing Safaris in Tanzania. These trips combine meditation, yoga and lifestyle coaching with a traditional African wildlife safari.
With over fifteen years of experience traveling the world, sharing timeless indigenous wisdom combined with cutting-edge health science, Dr. Tanya is excited to integrate all this wisdom to help guide you in your own journey. Her approach to health and well-being encourages true transformation in people and in the communities they touch.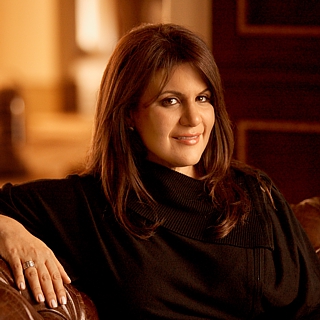 Denise Aslan, in pursuit of the best educational facilities, traveled across the US and studied in California at the Chopra University. Founded by the renowned Deepak Chopra, MD and David Simon, MD. There she studied under: Deepak Chopra, davidjii, Dr. Andrew Weil, Carolyn Myss, and Byron Katie just to name a few. She graduated as a Certified Chopra Instructor of Ayurveda (Perfect Health) and Primordial Sound Meditation. In addition, she traveled to New York to study directly under the Bach Flower Foundation Practitioner Program. The original learning institution created by Dr. Edward Bach. Denise integrates this science of life wisdom, Ayurveda, with other holistic modalities such as: Bach Flower Remedies, EFT/ Tapping , and of course integral to Ayurvedic teachings: Meditation, Mind Body Constitutions, Nutrition, Pranayama, and Yoga. She allows her clients to find that important balance that brings healing to mind, body, and spirit. Her background in education allows her to share these life changing teachings with her clients of all ages and levels of learning in an easy, practical, and engaging format.
Her passion to help others comes from having lived herself with uncontrolled stress, depression, chronic fatigue, irritability, and anxiety. These modalities she uses with her clients today, is what she used on herself to bring about her own healing. This path led her to want to assist others to break the cycle of unhealthy habits and thinking that leads to unhappiness and disease.
Her passion for learning and helping others keeps her abreast of the latest trends in health and wellness. She looks forward to assisting you on your path to improved health, relationships, and lifestyle.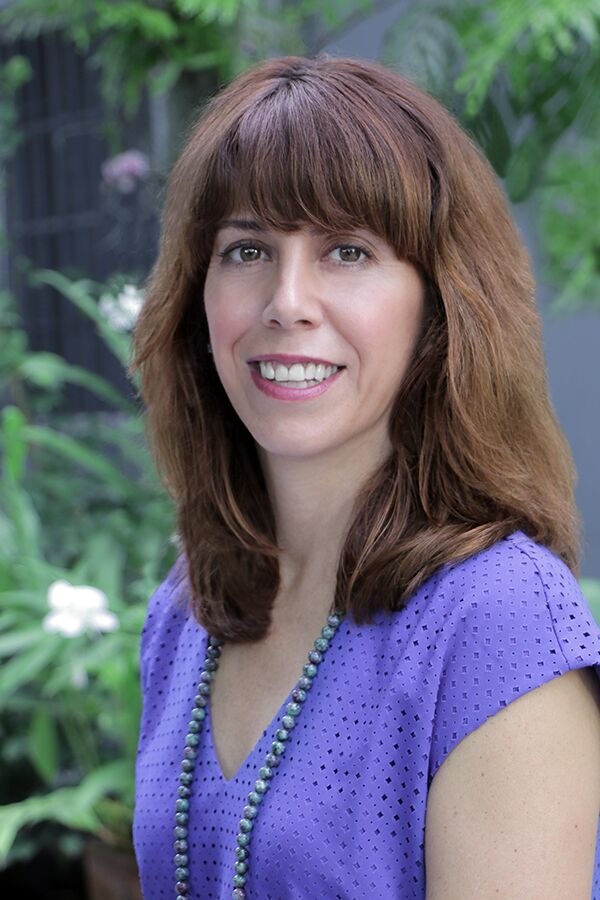 Elke Zabinski is a crusader for natural foods and sustainable farming practices. Her heart is focused on being an uplifting voice in the field of nutrition.
Before becoming certified with the Institute for the Psychology of Eating she sourced and distributed local organic produce and grass fed meats from small Florida farms to Miami restaurants, farmers markets and individuals. Healthy food is in her DNA, living to spread the word of quality eats!
Using simple strategies that work amazingly well to help the overwhelmed, confused and perplexed with a variety of eating challenges and health issues that affect our time. What we eat is only half the story of good nutrition, the other half is who we are as eaters.
When not helping others reach their wellness goals you can find her out in the Florida sunshine at various farmers markets, picking up her daughter's toys, or in the kitchen perfecting gluten free pancake recipes…
Visit Zen Spot and start managing your stress. Zen Spot is located at 21 Almeria Ave #5b, Coral Gables. thezenspotmiami.com