I'm excited to partner with Fairchild Tropical Botanic Garden to share my experience at their Valentine's Jazz Concert.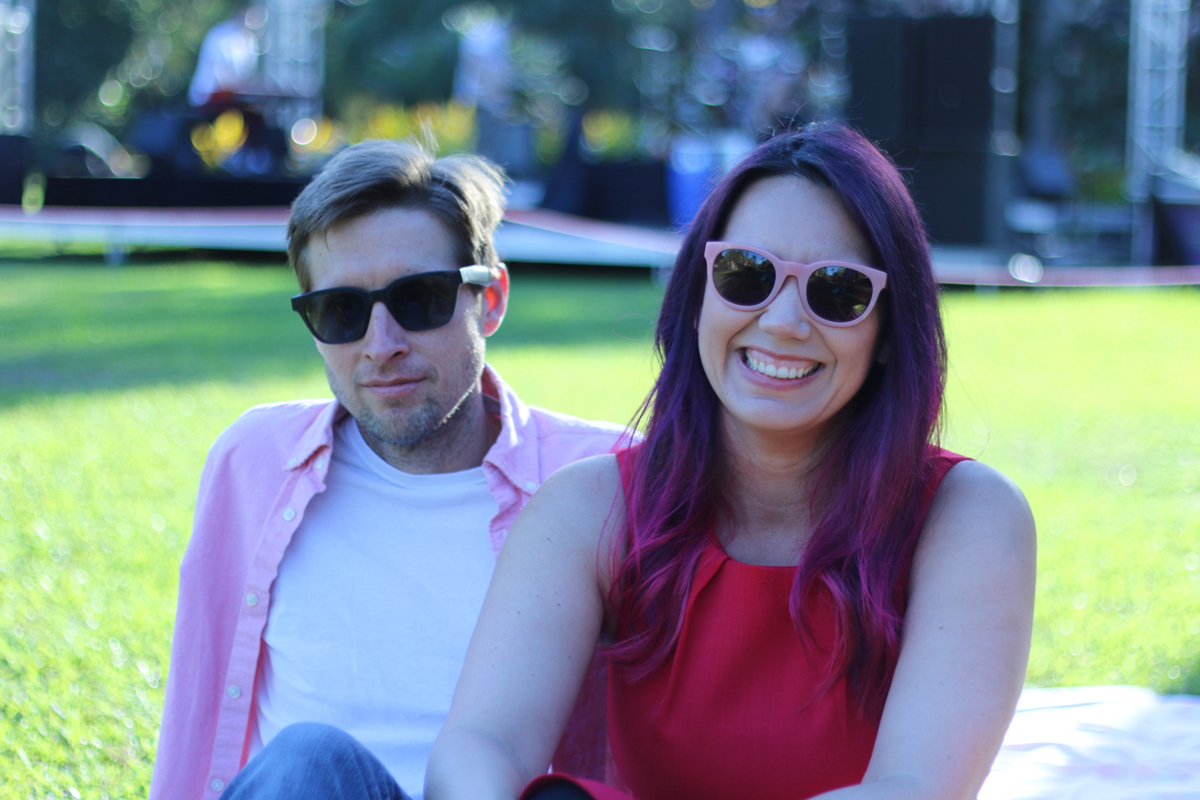 This year, Brian and I celebrated Valentine's Day with a picnic at the magical Fairchild Tropical Botanic Garden while listening to live jazz. It was such a unique and romantic experience! There's nothing like a picnic to cozy up with your significant other while you watch the sunset over a line of palm trees. We can't wait to do it again next year and here's why you should too!
Showcase Your Picnicking Skills
I love myself a picnic and if you do too, you won't want to miss the Fairchild Garden Valentine's Concert. Just be prepared to sit along with picnic masters. We brought the waterproof picnic blanket and I thought I was being extra for bringing a gingham tablecloth to put over the blanket. Boy was I mistaken. I am a picnic amateur compared to this crowd. I wrote down some tips for next year and I'm going to share them with you.
Bring Lawn Chairs
The event listing says that you are welcome to bring lawn chairs, but if you do, you'll have to sit in the back. I hesitated to bring my own lawn chairs because of that, but I'm so glad I did! Almost everyone has lawn chairs. It's a long time to sit on the ground from 7-9:30pm. You want to be comfortable and have the option to sit on the lawn chair if your knees or back start complaining.
Bring a Table
I was amazed at how many people brought tables. Some even had tablecloths! What a great idea. Couples with tables went all out with more extravagant meals because they had where to eat in comfort. If you go this route, you might need a little cart to get everything to the concert location.
Bring a Romantic Meal
There was a couple with legit shrimp cocktails. The shrimp were decorating the outside of the glasses with impeccable presentation just like you'd get them at a restaurant. I've been craving a shrimp cocktail ever since! I saw many other couples with caviar, cheese boards, charcuterie, etc. You can bring any food you want to the picnic, but you are not allowed to bring outside alcohol.
You can also get the VIP package which includes a bottle of champagne and a meal from Fairchild.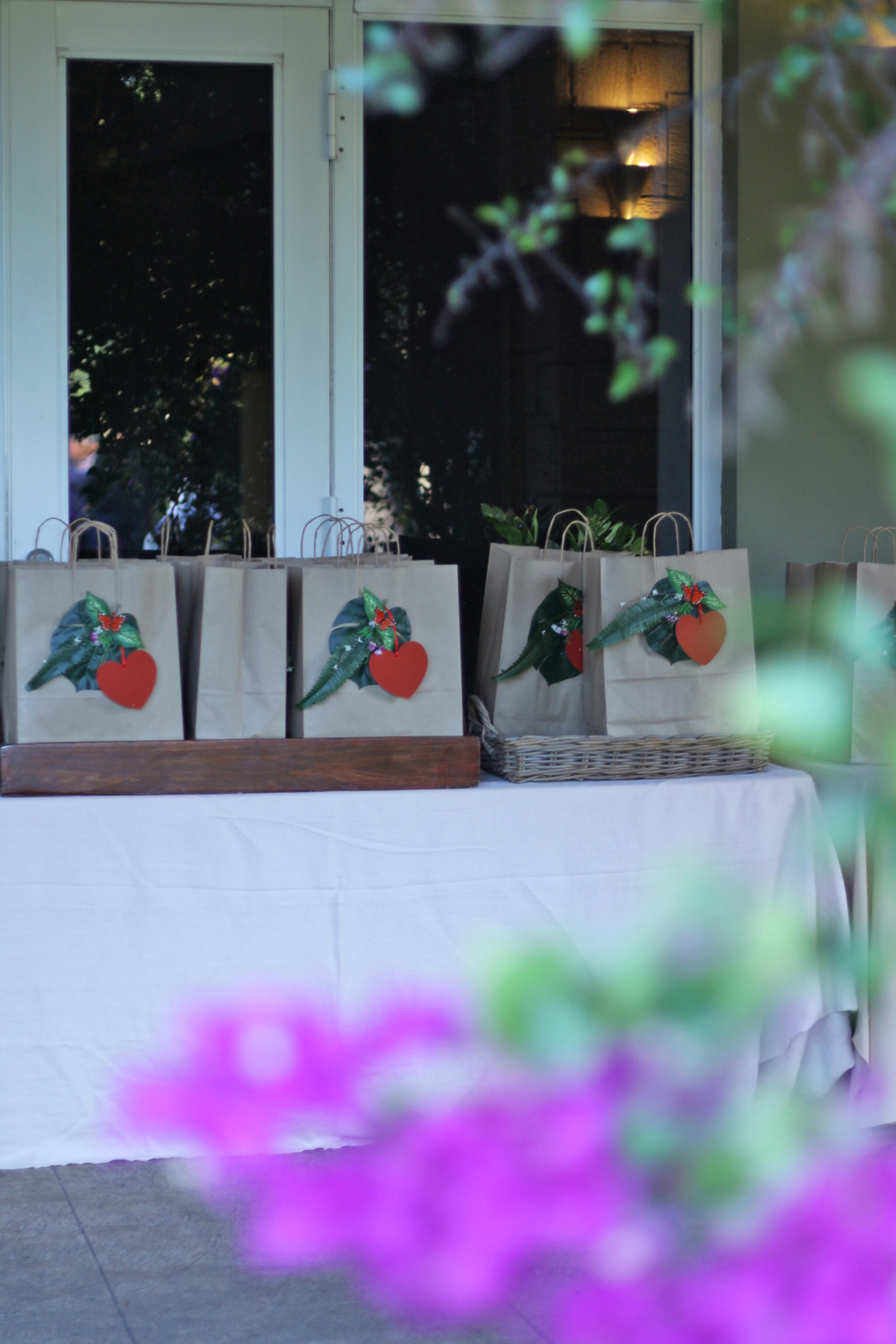 Feel The Love
The couples who go to this event are adorable. They are relaxed, like to listen to jazz outdoors, and like to picnic. These are my kind of people! It was a treat to be surrounded by other couples enjoying their Valentine's Day.
Listen to Amazing Artists
Right around 8pm the last rays of what had been a gorgeous afternoon finally faded out behind a towering row of palm trees. There was just enough of a mid-February chill in the air to make you want to sit right up close to a special someone. Colored spot lights glinted off the bandstand and several nearby trees silhouetting the natural backdrop into a forrest of purple and gold.
Then, just as smoothly as the sun drifted off, Jarrod Lawson and his 5-piece Jazz ensemble took the stage. Without the slightest bit of pretension the band proceeded to deliver one stunning song after another. Some were known favorites by the like of Stevie Wonder. Others were original songs written by Lawson himself. Lawson's powerful soul-styled vocals, and groove-laden keyboard riffs soared above a solidly thumping rhythm section that included electric bass, guitar, drums, and congas. Regardless of whether the songs were originals or covers, the band found ways to stretch out via some suave keyboard and guitar solos. The drum and conga players just about stole the show each of the few times they graced us with solos. Each song invariably touched down for a smooth landing via a cloud of glittery arpeggios courtesy of Lawson's effortless keyboard skill.
Having finished our meal, we alternated between sipping our drinks, watching the band, and just lying flat on the picnic blanket, looking up the the stars that seemed to imitate Lawson's twinkly keyboard arabesques.
Outdoor gigs can get a little dicey for musicians and audiences alike, but we could tell that this night the band was really having a good time. Lawson himself even paused between songs to remark on how special it felt to play on such a nice night in such a beautiful garden. The natural elegance of the music was the perfect complement to both the natural beauty of the garden and the holiday dedicated to love and affection.
Enjoy a Magical Setting
Whenever I describe Fairchild, the first word that comes to mind is magical. The plants and flowers make everything special. I've been there for different private and public events and it's always an amazing experience. The garden has an energy that's hard to describe. It's uplifting and energizing.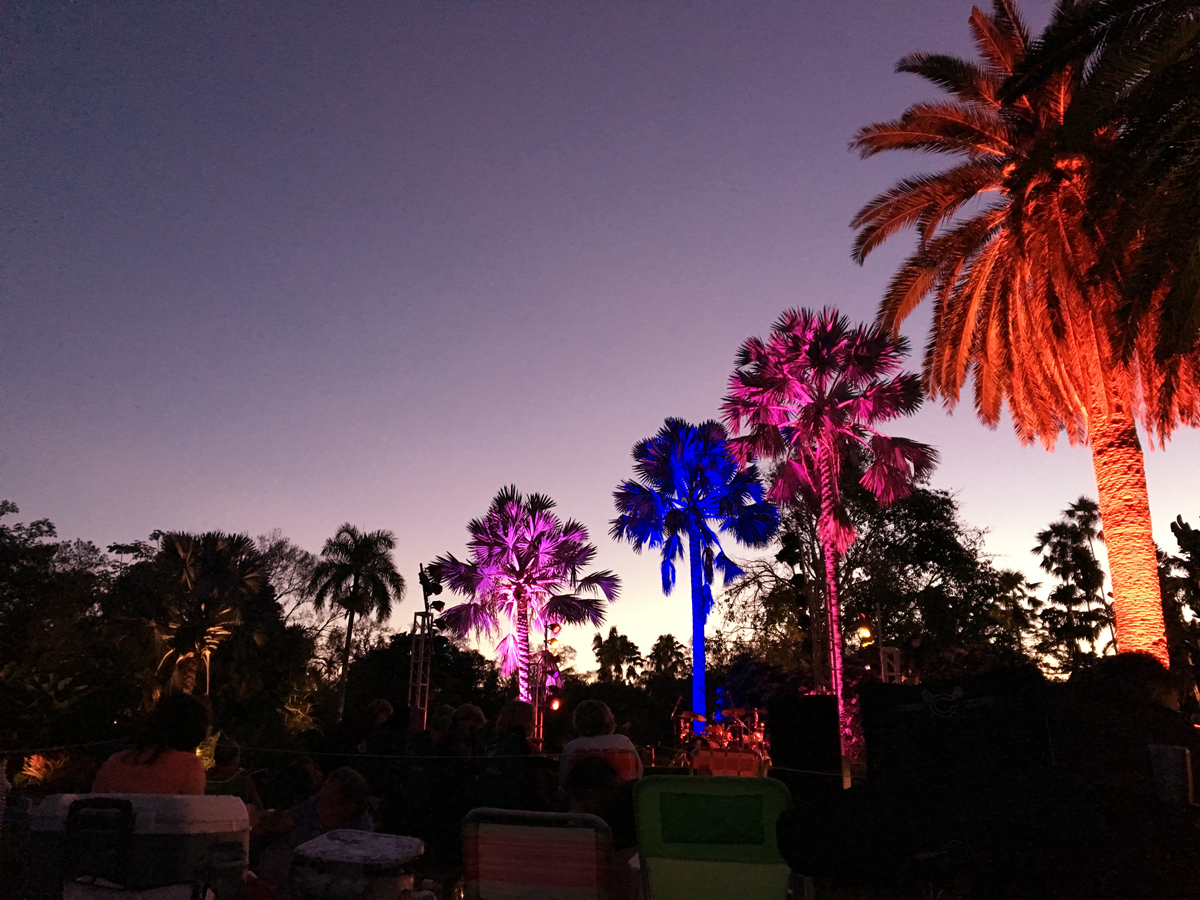 Take Gorgeous Photographs
Some people would say just live in the moment (ahem – Brian). But I genuinely enjoy taking a break to document the fun I'm having. Then, when you go back and look at photos from ten years ago you can relive it all over again. You might even have forgotten how much fun you had in the past; and it's always good to remember that.
So if you're the photo taking kind, like me, you'll enjoy taking pics at Fairchild. Everywhere you look there's a gorgeous backdrop of nature.