Can you think of a time when you saw a movie that changed the way you watch movies?  When I think about this question, I sometimes think about 1999. Two friends and I went to check out the strange, newly-released, action film called "the Matrix".   I remember the three of us walking out of the theater and into the (now demolished) Riverwalk Mall in downtown Ft. Lauderdale just after midnight between a Friday and Saturday.  I don't think any of us could even process what we had just seen.
In some ways, I am still processing that film twenty years later (all the Baudrillard readers say yeah!).  Prescient commentary on the grand spectacle aside, the Matrix was also the first film in which I witnessed the kind of realistic CGI that has persisted to this day. Young me and my young friends were simply dazzled by the film.
Like a lot of experiences, that first time is hard to top or even come close to getting back to.  Ambitious contenders like James Cameron's "Avatar" were fun to watch, but their technical achievements really don't amount to much more than baby-steps beyond the Matrix's bold leap into 21st century filmmaking.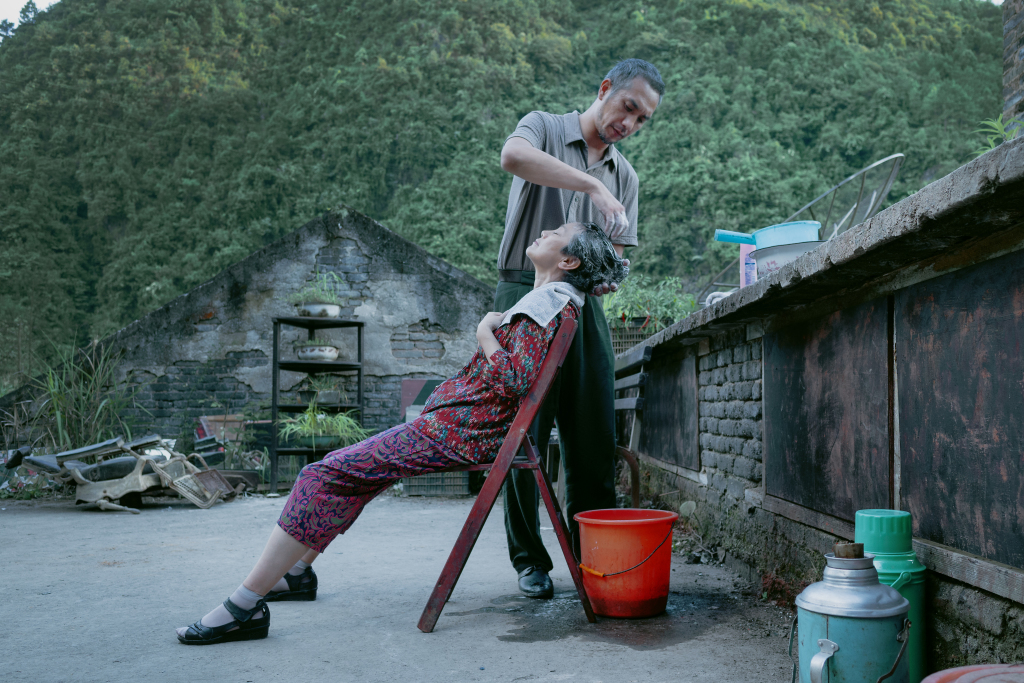 "Avatar" was one of the first attempts to usher in a new era of 3D, but these effects were clunky and hard on the eyes.  The rush to ignite this new 3D craze often felt as though studios were simply running any film they had through some 3D-ifying machine so that they could charge more at the box office.  The whole affair came off as phrenetic and gimmicky, and studios seem to have significantly curtailed its use in recent years.
Perhaps this was all a good thing. The decade long stretch of underwhelming new visual tech allowed tastes to mature – even among uneducated popcorn crunchers like me. Over time, you just start to care less about having your jaw-dropped via the special effects; you get more into things like story, tone, character arcs, and composition. You turn 30. The torch passes again from Charlie Parker to Miles Davis.
Then, in 2014, Alejandro González Iñárritu releases his Oscar-sweeping opus, Birdman – perhaps the most recent movie that changed the way I watch movies.  Birdman not only redeems Michael Keaton's anti-action hero, but the film resurrects our expectation of genuinely new visual experiences.  Staying true to its low-key tone, Birdman doesn't take the great leap for itself.  Iñárritu merely cracks the door to the future just a bit.  The exercise in restraint is in its own way a sublime thrill.  The film is also meta and funny.  The actors are artists and the music is good.  Birdman does read as a sincere attempt at the arduous process of reconstructing some of what has been deconstructed.
That brings us to today. Bi Gan, a 30-year old filmmaker (and poet) is poised to release his second feature film: Long Days Journey Into Night. Bi Gan's first feature, the 2015 film Kaili Blues, won awards and critical acclaim in Bi Gan's home country of China as well as abroad.
Long Day's Journey Into Night was released late last year in China and similarly blew up at the Chinese box office.  The new film is now making its way west amid a typhoon of over-the-moon press for its supposedly 'unforgettable', 'mind-boggling' visual achievements.  Critics from the NY Times, AV Club, the Atlantic all seem to be running out of superlatives for this new 3D experience.
I really haven't seen headlines of early reviews like this since… well since the Matrix.  While the film's english language title is textually unrelated to the famous Eugene O'Neill play, the trailer seems to promise a sense of poetry will be on offer here, as was the case with Birdman.  If the film can indeed harness the power of 3D visuals in the service of poetry, then that really would be something, wouldn't it?
If you want to see this film any time soon, you better get on those tickets.  Our fair city will be graced with just 3 showtimes (all this weekend) at the Gables Art Cinema.  Probably a good idea to get your tickets now online because these showings will sell out.
Will this new film live up to all the acclaim?  Will Bi Gan pick up the baton from movies like the Matrix and Birdman and achieve the great leap that pushes the audience into the cinema of the 2020's?  Will I actually read one of the greatest plays of all time or just do a quick wiki on Eugene O'Neill before writing my review of the film next week?  …Stay tuned.