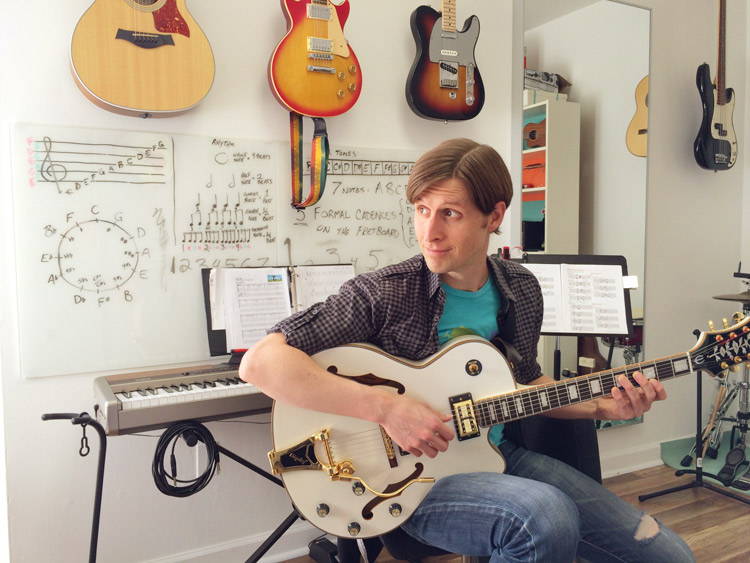 If you are searching for guitar lessons in Coral Gables (or outside the area for that matter) – your search is over. The best place to take lessons is Gables Guitar Studio in the heart of Coral Gables. Tucked away on the 2nd floor of an office building on Ponce, Gables Guitar is the perfect environment to study music.
"It's certainly better than the places I used to take lessons at," says Gables Guitar owner Brian Hunker about his guitar studio. "When I first started learning guitar, we had our lessons in the back of a local music shop. Those lesson rooms were really just closets. Talk about an intimate setting. You had to stand up before you could open or close the door!"
In addition to its high ceilings and general spaciousness, Gables Guitar Studio features nice hard wood floors and plenty of natural light streaming in from an elegant floor-to-ceiling window towards the back of the room. Bookshelves are filled with Brian's library of guitar books, and dozens of 3 ring binders labeled: "Technical Drills", "Kids Songs", "Advanced Rock Soloing" and "Flamenco Techniques". Over in the lesson area a pair of stools sit next to a large industrial looking music stand and a full length mirror. "All the lessons are one-on-one," says Brian. "That allows us to focus on each student's individual strengths and weaknesses. Not only that but there are so many different styles of music that people want to learn. Every one of my students is working toward such different stylistic goals. I think the one-on-one approach is the only way to ensure that everyone gets what they want and what they need out of the lessons."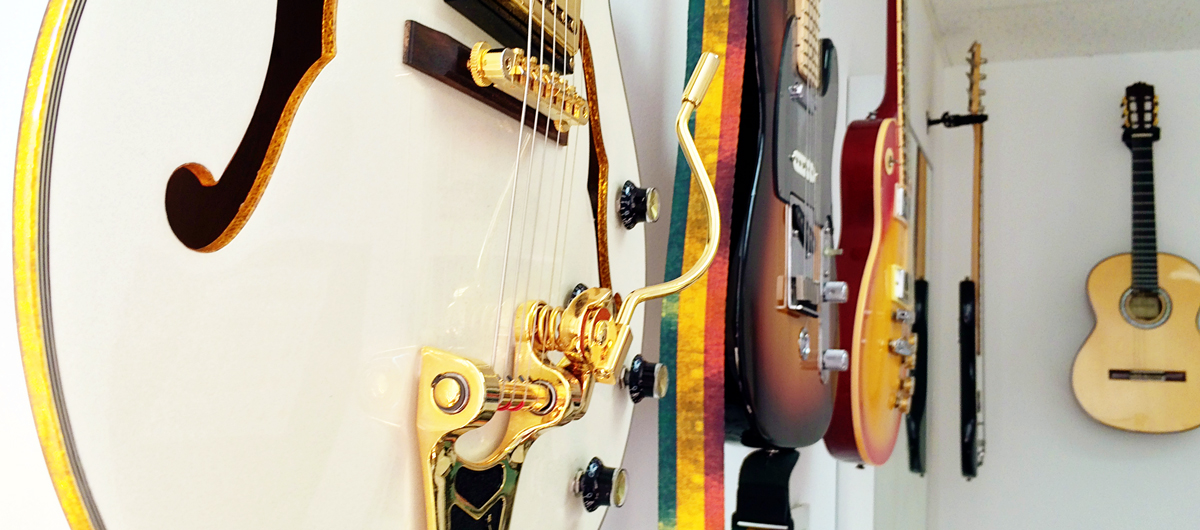 Stylish poster art emblazoned with the names of performers like Beck and Death Cab For Cutie hang over Brian's desk. Much of the rest of the studio's wall space is taken up by several beautiful guitars. "Teaching guitar is sort of like teaching 3 or 4 different instruments," says Brian gesturing to the guitars. "There is no one guitar that works for every style of music. Between classical, folk, blues, jazz, and rock there are so many styles of guitar playing. I enjoy playing and teaching lots of different styles, so over the years I've ended up with this collection of very different guitars. One for each of the major styles."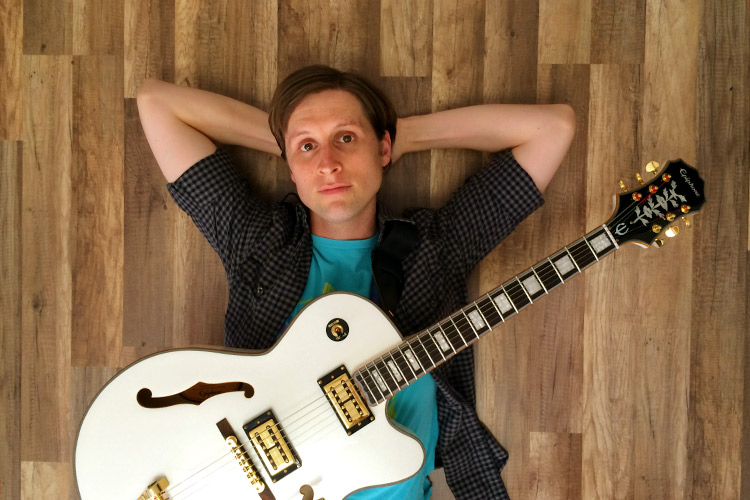 Brian's Story
At the age of 7 Brian's parents gave him a small acoustic guitar and enrolled him in weekly lessons. "I remember the way the wood smelled and how strange the strings felt. I remember my first teacher writing out the notes to Beethoven's Ode to Joy. It wasn't easy for me and I wasn't good at it." But Brian kept going to lessons and eventually realized that talent wasn't a fixed quantity and if he worked on his guitar playing it would get better.
By the time he was 14 Brian began playing in local rock bands. "It was the most fun thing I'd ever experienced. I knew then that I was going to play music for the rest of my life."
While studying Audio Engineering at the University of Miami, Brian got a part time job at a local guitar shop. He was hired to sell and repair guitars as well as teach lessons. "It was the first time I had ever taught guitar lessons. I definitely tried as hard as I could to target what each student liked about the guitar, and I'd follow their path instead of trying to get them to like the music I like. I kept track of what each student listened to and I transcribed songs they liked so we could work on their favorite songs."
Students responded to Brian's teaching methods right away and soon his teaching schedule was full. "It was very unexpected to find this job that I loved doing and all my students were excited about what they were learning and they all kept coming back week after week."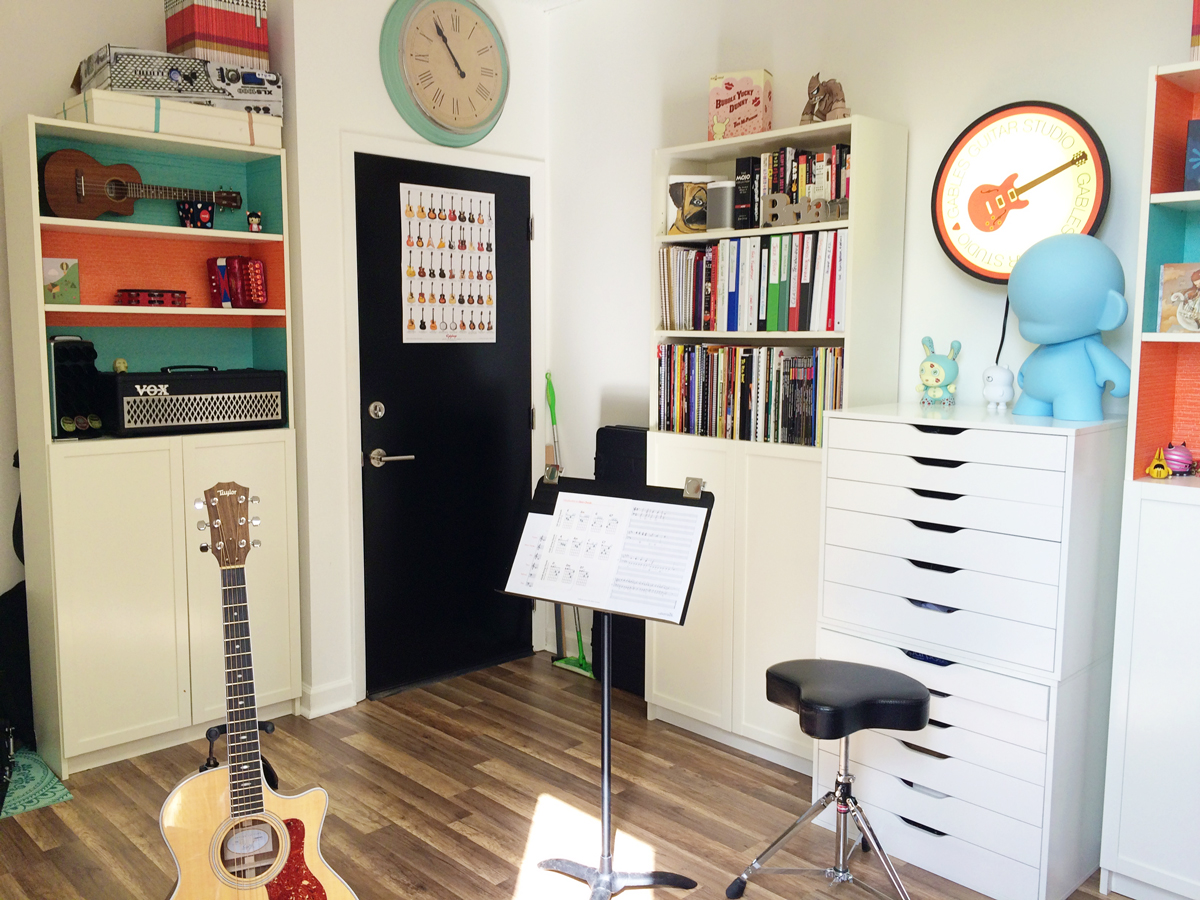 After a few years of teaching for other shops and institutions, in 2013 Brian decided it was time to launch Gables Guitar Studio. "It's definitely scarier to go into business on your own, but running my own studio has allowed me to provide my students with the best experience I possibly can. There are no strict attendance policies or rules here. I don't have to worry about anything except what is best for each of my students."
So far Brian's carefree and personable take on guitar teaching seems to be winning. Gables Guitar Studio has continued to grow and Brian's teaching schedule now remains full year-round.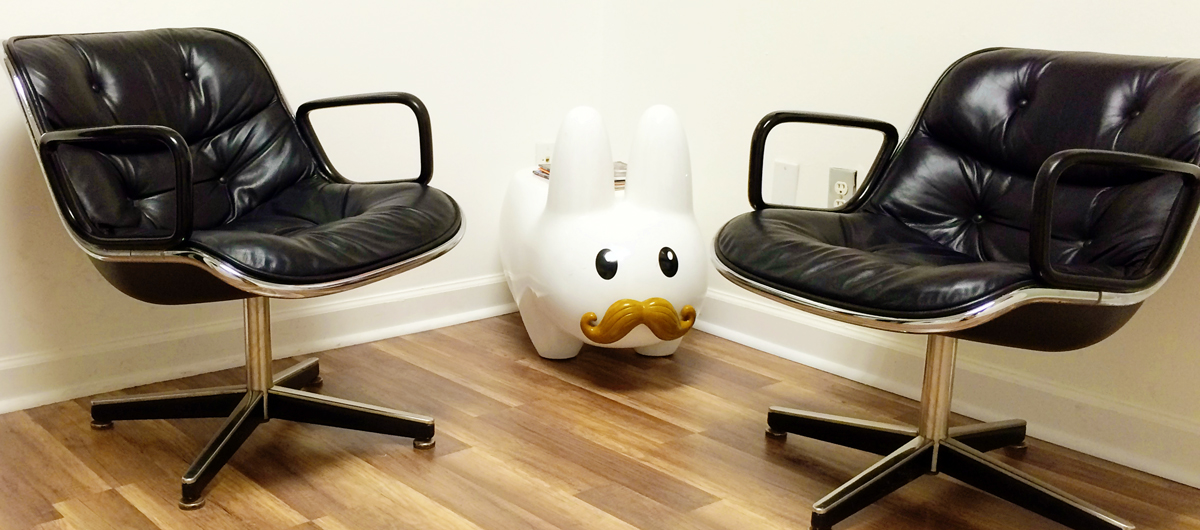 "When I think back on all of my early guitar teachers, they were very different, but they were all very encouraging towards me. I didn't realize until years later how important that was. Good teachers believed in me before I showed any signs of promise. Now that I am a teacher, I try to pass that kind of encouragement on to every new guitarist I see."
To schedule an introductory lesson at Gables Guitar Studio, call Brian at 305-582-6881 or visit gablesguitar.com.