August Primary Election 2020 Candidates Endorsed by Coral Gables Love
If you are not sure who to vote for judge, mayor, commissioner, etc. Below are the Primary Election Candidates I'm endorsing via Coral Gables Love. Depending on where you live, you won't see some of these races on your ballot:
RECOMMENDED READING: Complete This Checklist To Prepare For the Florida Primary Election on August 18th
Download Your Personalized Sample Ballot
Download your sample ballot at this website. (miamidade.gov)
RECOMMENDED READING: Two Reasons Why You Need To Vote In The August Florida Primary Election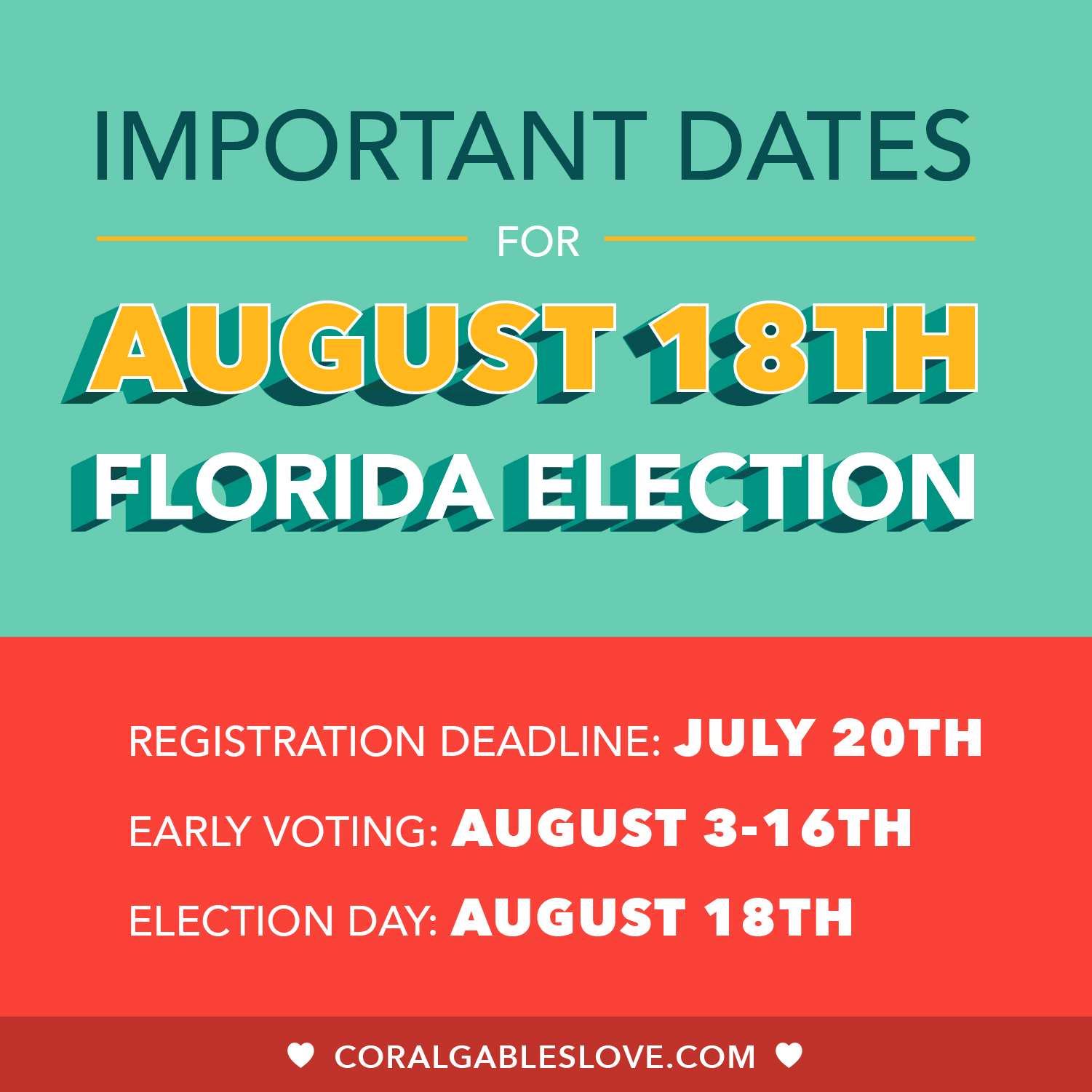 Miami-Dade County Primary Election 2020 Early voting Schedule
Visit the Miami-Dade county website for all your August 2020 election questions. Below You will find the early voting schedule:
Miami-Dade Early Voting Schedule
Monday, August 3, 2020 – Friday, August 7, 2020
7:00am – 3:00pm
Saturday, August 8, 2020 – Sunday, August 9, 2020
8:00am – 4:00pm
Monday, August 10, 2020 – Friday, August, 14, 2020
11:00am – 7:00pm
Saturday, August 15, 2020 – Sunday August, 16, 2020
8:00am -4:00pm
Primary Election 2020 Early Voting Coral Gables Location
When you are voting early, you can vote at any of the early voting polling locations.
Coral Gables Branch Library
3443 Segovia Street, Coral Gables, FL 33134
Other Primary Election 2020 Early Voting Polling Locations