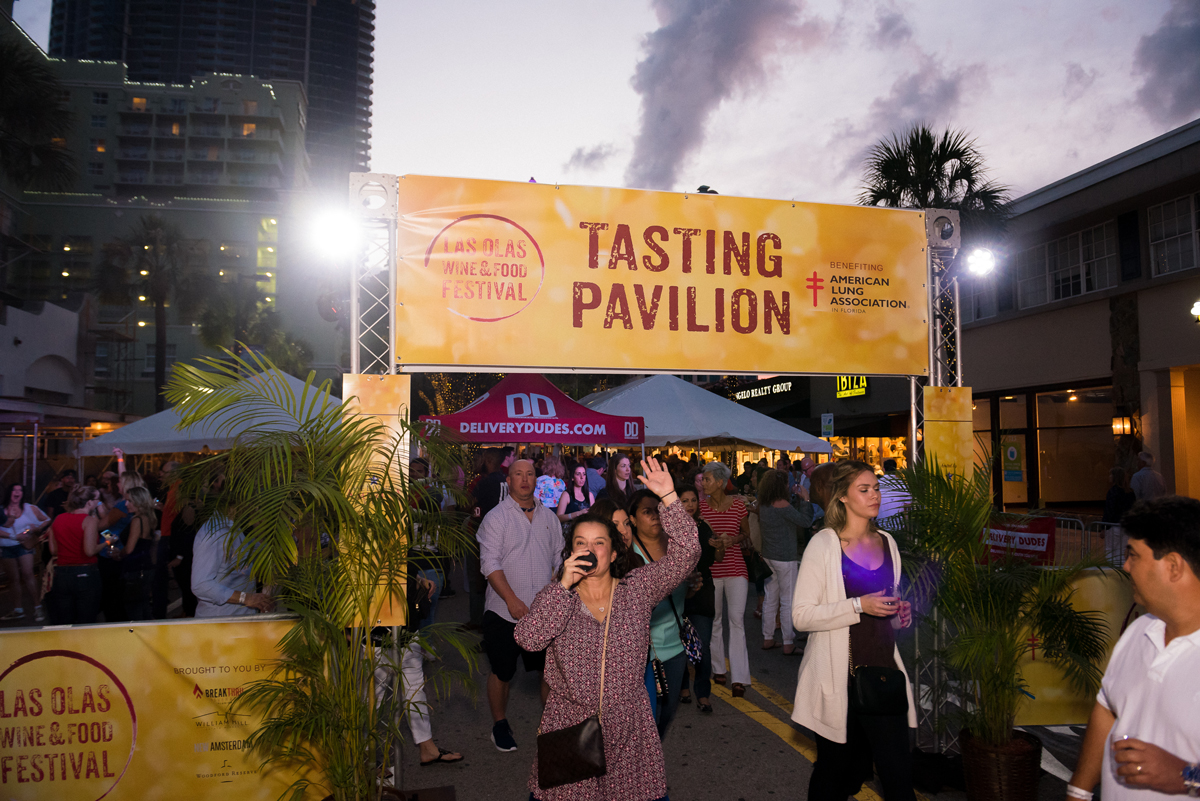 It's time to start planning for the next big Wine & Food Festival in South Florida, the Las Olas Wine & Food Festival 2018! For one night only, guests will stroll famous Las Olas Boulevard as the largest wine and food festival hits Fort Lauderdale! Experience the best of Greater Fort Lauderdale and its surrounding areas at the 23rd Annual Las Olas Wine and Food Festival, happening Friday, April 20, 2018 from 7:30-10:30 PM.
#LOWFF will entertain thousands of foodies with 50+ selected restaurants, over 30 wineries showcasing 200+ wines, the 3rd Annual Best of the Best Chef Competition, live music, DJ's, dancing, and incredible interactive experiences. This is an event not to miss. So if you are a foodie or wine lover grab your tickets at lasolaswff.com and use promo code: CGLOVE to receive 15% of your ticket price!
Enter to Win 2 Out To Brunch General Admission Tickets
Woop! Woop! GIVEAWAY ALERT! This week we're giving away 2 VIP tickets to LOWFF 2018! Winner gets to sample unlimited drinks & food.
This giveaway has a retail value of $300 and you can win it for FREE! To enter the giveaway simply:
1. Follow @CoralGablesLove on Instagram
2. Follow @LasOlasWFF on Instagram
3. Leave a comment below tagging your wine-loving friend.
4. Have other foodie friends? Tag them in a comment on the Coral Gables Love Instagram Giveaway Post for additional entries! Each comment is an entry!
5. Want more entries? Sign up for the CGL Newsletter and get notified about weekly giveaways in your inbox. Never miss a giveaway again!
(We check you followed the rules when selecting a winner)
Contest ends Sunday, 02/25/2018 at 11:59 pm EST.
Giveaway Terms & Conditions
Giveaway ends Sunday, February 25th at 11:59 PM EST. Winner will be selected randomly and will be notified by email. Winner has 48 hours to respond before a new winner is selected. Please note that Coral Gables Love is not responsible for sponsors that do not fulfill their prizes. I have represented each sponsor with the expectation they will fulfill their prize. I will contact the sponsor regarding your prize(s). I will make every effort to assist you obtaining your prize. If there is an issue with a sponsor, please notify me for assistance. The product offered for the giveaway is free of charge, no purchase necessary. Facebook, Twitter and Google+ are in no way associated with this giveaway. By providing your information in this form, you are providing your information to me and me alone. I do not share or sell information and will use any information only for the purpose of contacting the winner.
About Las Olas Wine and Food Festival 2018
EVERYONE'S A VIP AT #LOWFF! With the flash of LOWFF's signature wine-holder-necklace credential, guests will gain access into the VIP Lounges placed along each intersection as well as all luxury tasting pavilions decadently designed on each Las Olas block. "Neighborhood pavilions" will transport guests through each of Greater Fort Lauderdale's unique communities as guests experience the very best of our restaurants along with pairing wines.
About American Lung Association
The American Lung Association is the leading organization working to save lives by improving lung health and preventing lung disease through Education, Advocacy and Research. When you join the American Lung Association in the fight for healthy lungs and healthy air, you help save lives today and keep America healthy tomorrow.
Did you know?
Lung disease: third leading cause of death in the U.S., responsible for one in six deaths
Lung cancer: leading cause of cancer deaths in the U.S. (more than breast, prostate, colon, liver and kidney cancers combined)
Asthma: leading cause of missed school days for children
COPD: fourth leading cause of death in the U.S.
We thank those who have been loyal to us for all of these years and look forward to making new friends through this vital fundraising event!